Dear donors,
You've closed 2016 with grand style.
20 more new girls trained and supported this November.
A meeting with 2-year long beneficiaries in a microfinance institution, to facilitate their access to loans.
3 bigger grants given, one transformed into a loan of 600$! (we paid the opening of an account in that microfinance institution)
Also, an exciting 200% bonus to anybody who signs for monthly donations is available! Tell your friends!
This is a lot of information, so we will only focus on the first part in this report and you will know more about the rest this January. We also want to take the opportunity to share with you what we think we can do this 2017, if you keep trusting us.
This November 2016 we began selection of 20 more girls to join the program. This did not require any door-to-door work as in the past because we have already been identifying potential girls while doing our follow-up work in the community. Also, community stakeholders (the traditional authorities, 2 women groups, a small local NGO and even some of the old girls, as you learned from Renata in last report) have provided some additional names, and others were trained and registered during the Innovation Challenge this August. (check it out!). Like Remy, a young single mother of 19 years who fixes clothes and zips for a living. She will be starting a second-hand clothes business with your help, a first step to something bigger. It's striking to see somebody so young to have such entrepreneurial capacity, she also had a great proposal during the Innovation Challenge.
You might be already familiar with this: We train first, we give a first small grant and do 1on1 coaching during the following weeks and months, after we give a bigger grant if they have proven to be constant and follow the bookkeeping, that's the start. The first 2 steps were done this November and early December, giving out 20 grants of 30,000 francs, a total of about 1000 dollars USD in grants in one day in the Chiefdom Hall for everybody to see. It was a big day in the community and for us.
"The chiefdom is part of this project, and we will be following-up each one of you alongside Reach Out. We will do our separate follow-up. This is Christmas period, avoid temptation, use the money for your business, we are all responsible for the image of the village" Said the representative of the chief of the village.
The core of the training was similar to this March's training (here) except for key insights that came from self-evaluation: Smaller (20, not 40) and shorter is better, focusing on key messages and assimilating them. This time more practice and no long talks. We facilitated, tried for them to come up with the answers and hand out none. We have a culture of constant evaluation, most of what we did in March was great, and yet we decided to change much of it, because it could be better. It was great to see the girls question and answer each other and interact on how to improve on their business propositions, and we still learn a lot from them.
We love teaching bookkeeping, but we knew somebody that could teach it better. Somebody with their same voice and perspective. The girls that had succeeded at doing it! We called on Elekta, who was supported this March and again this August (and has a small fully-funded microproject for her because of her relentless drive and strength! ) to come to the training and explain how she does it. She was a bit nervous at first but later on relaxed and did a great job, we hope to keep repeating. With time, we have learned to talk less and less, our job is to make their voices be heard, not ours.
The core of the training (bookkeeping, coming up with a business and short business plans) is complemented by two lessons (one each day) on Gender Based Violence and Sexual Reproductive Health. Reach Out Cameroon has a holistic approach and we believe in the synergies between Health, Human Rights and Economic Development. We were lucky to have staff from other departments to come and do the talks for us, and the girls loved it. In a community with high rates of unwanted pregnancies and sexually transmitted infections, the talk was highly necessary. 120 condoms were distributed, and more will be distributed as we do our 1on1 coaching sessions during the following weeks.
This has been a great year for this project, you have directly and meaningfully supported 52 girls, more than in the last 3 years combined (and with bigger grant sizes!). When you reflect on what you have achieved this year, don't forget all the lives you continue to change here. 2017 will be the year to expand to another community, and we aim to help at least 80 girls! We know it won't be the same, as we have an exceptional relationship with the community in Tole, we have a few challenges ahead of us, but we know the program is good, and it's time to start helping more people. We hope you can trust us with your support.
As the girls took their 30,000 francs (50 dollars grants) they all made their short speeches, this is my favorite one:
"I'm not here for this money, I'm here for the 50,000 to come 3 months from now, when you see how much I've worked on my business, and to make myself out of poverty forever." Fokanji (19 years)
It's been a pleasure to work for them.
Thank you. Thank you. Thank you.
Have a great 2017, you deserve it.
P.D: No better way to support them than a monthly donation, these donations, no matter the size, give us the security to plan ahead. Also, if you sign up for a monthly donation GlobalGiving gives another donation 2 times the size, as a bonus! Sign up here:
P.D2: Our website is back ! Browse through it and give us your feedback! Our first blog post talks about this project and the story of Marie, the girl that just took the 600$ loan, but you can also get to know more about what Reach Out Cameroon is all about: Health, Human Rights, Governance, Gender Equality, Sustainable Agriculture.. a rich story of 20 years of work for the underprivileged!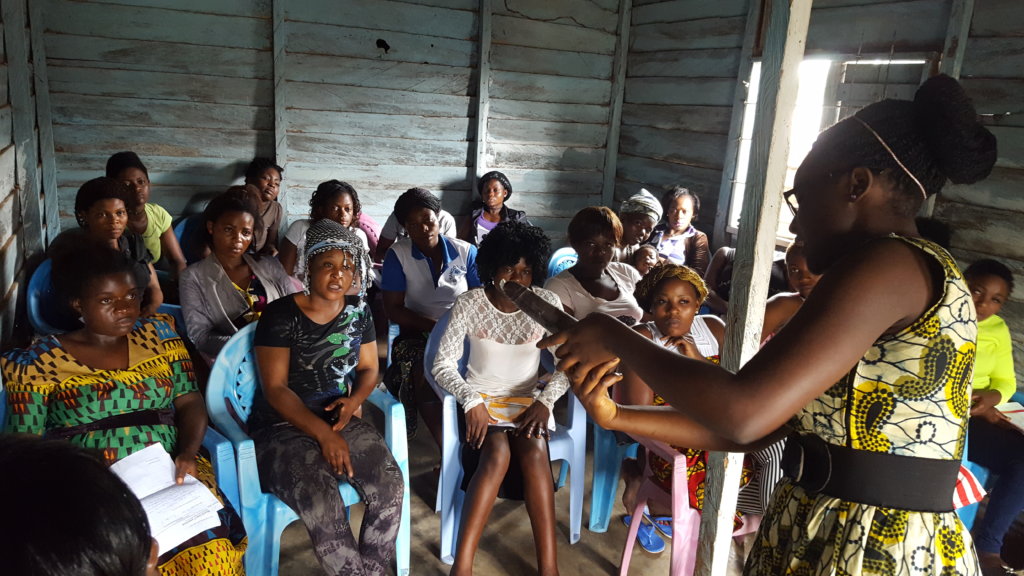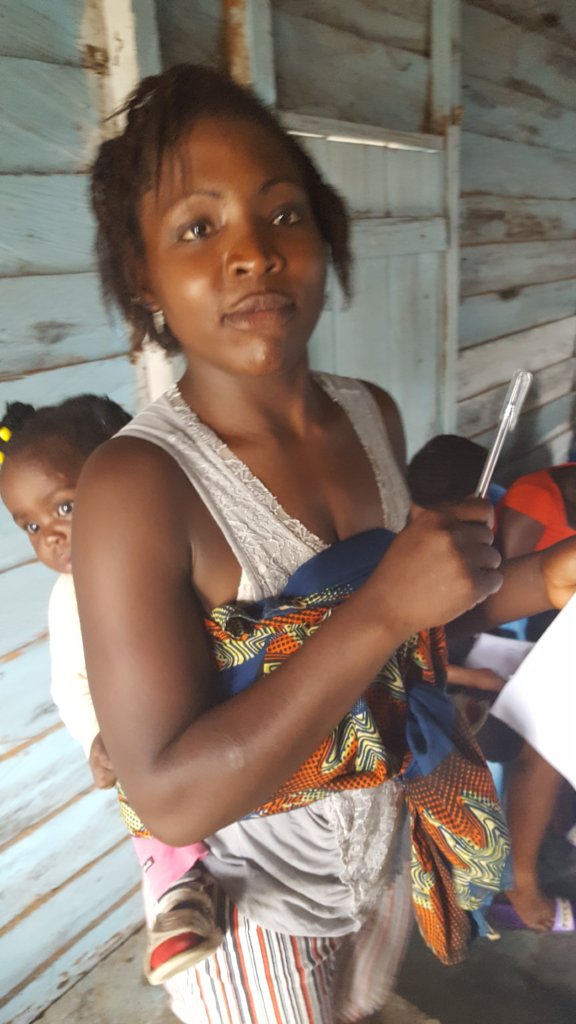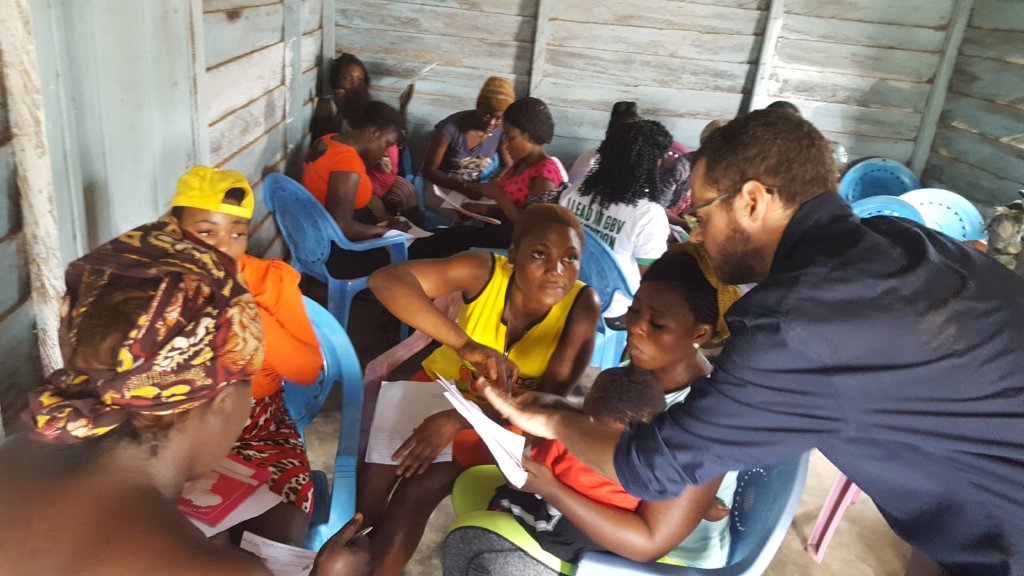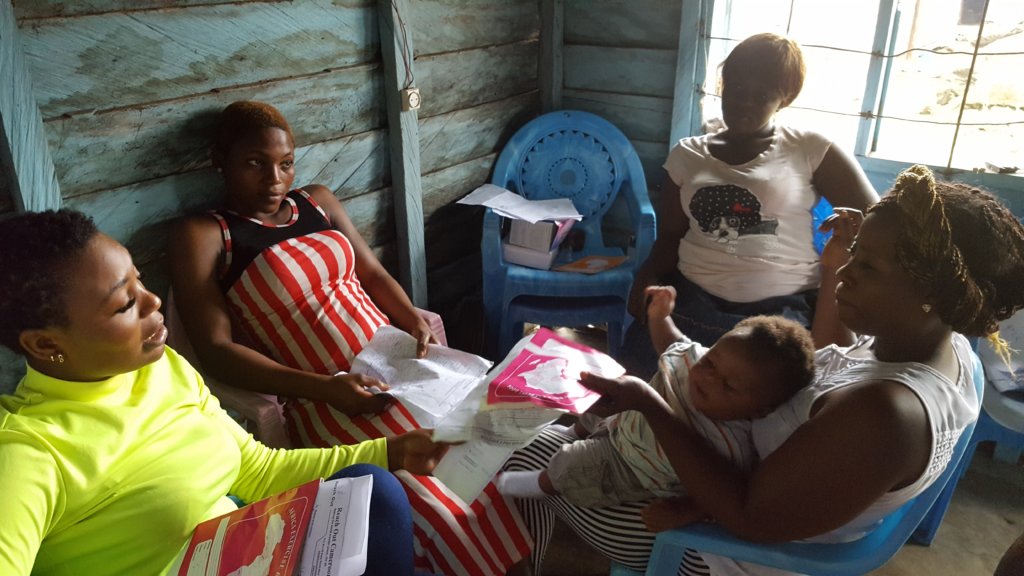 Links: