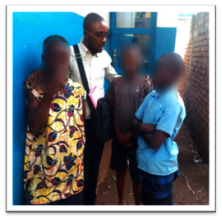 May 12, 2021
Thanks to the continuing generous contributions that our project has received through GlobalGiving, International Bridges to Justice (IBJ) has been able to increase efforts and intensify focus on children in detention by assisting them with early legal assistance and by training lawyers on children's rights and best practices for defense strategies. In light of the broad international network of donors we are now able to access thanks to GlobalGiving, we have received $13,386 since October 2020 in furtherance of our $25,000 goal. Because of this support, our legal defenders continue to chip away at the estimated 1 million children in detention around the world for petty offenses or crimes they did not commit (UNICEF).
Since 2000, IBJ has worked ceaselessly to ensure that every accused person is provided early access to a skilled lawyer to prevent torture and ensure the right to a fair trial. Nonetheless, COVID-19 disruptions continue to have a profound impact on our work. Faced with shuttered courtrooms, locked-down prisons, and mass arrests of curfew violators, IBJ's global team of justice first responders have leaned into an "adapt and act" strategy, armed with financial support, digital COVID-19 legal resources, and tailored training to safeguard the rights of everyday people in conflict with the law. The brave and effective work of IBJ's legal defenders is illustrated in the success stories below. Since January 2021, our team in the DRC provided legal assistance to 41 children in conflict with the law in 3 detention centers (Bukavu, Kabare, and Walungu) in South Kivu province.
Of these 41 children, we were able to obtain the immediate release of 13, 9 children were acquitted, and 8 were placed in the juvenile detention center attached to the Central Prison. We will continue to closely monitor the remaining 11 cases, in addition to the 14 cases that remain pending since last year. In March, our lawyers in DRC assisted a group of 5 street children who were accused of assaulting a police officer, which they denied. The children testified that some patrolling police officers tried to sexually assault a girl, also living on the street and they defended her.
Our lawyers pleaded not guilty on behalf of these children and the court found them innocent of all charges and released them the very same day. In 2021, our team of lawyers in Burundi, who we personally trained and mentored, provided 6 children in police custody with free legal assistance at the earliest stage of their criminal proceedings. Thankfully, they were able to secure the release of all 6 children. One of these children is "Anthon", a 16-year-old from Buyenzi (a Bujumbura suburb) who was accused of raping another boy, which he denied. Two days after his arrest, Mr. Ferdinand, one of our lawyers, met with Anthon and began defending him the very same day. Unfortunately, he was unable to secure Anthon's release from the Judicial Police who insisted that the case be handled by the Prosecutor's office maintaining that homosexuality is a serious offense punishable under Burundi's criminal code. Nonetheless, when Anthon's case was transferred to the Prosecutor's office the next day, Mr. Ferdinand was able to convince the Prosecutor to dismiss the case for lack of evidence and release Anthon.
This case highlights not only the need for the decriminalization of homosexuality in Burundi but also for the legal assistance and protection of people, particularly children, who are victimized due to prejudices that persist in the criminal justice system. Mr. Ferdinand also defended three children accused of robbery, ages 16 to 17. Unable to find jobs, the boys sold peanuts and eggs on the side of the road until their merchandise was seized by police because they lacked a permit to sell. They were reduced to stealing a bucket and a bag of rice from a local shop, and theft was caught on camera. When the shopkeeper confronted them with the videotape, they returned the stolen goods but were nonetheless arrested by the police, who severely beat them in detention. Mr. Ferdinand found them a week after their arrest, and he argued for their release given that they had voluntarily returned the stolen goods. They were all released the same day.
In Cambodia, since October of 2020, our team of defenders has provided free legal assistance to 28 children who were accused of a wide variety of offenses including theft and destruction of property. In Syria, our lawyers took on the cases of 18 children who could not afford a lawyer. Due to this legal assistance, all 18 were exonerated or had their sentences commuted. One of the children was a 14-year-old boy accused of theft. The boy had stolen a small amount of cash from a parked car and had used it to buy food for his starving siblings. When Ms. Ilham, one of our defenders, questioned the boy, he burst into tears and explained that his father had been killed when warplanes bombed his family home in Aleppo, and that he, his mother, and his siblings had been displaced. Ms. Ilham pleaded not guilty on the boy's behalf and the court released him back to his family.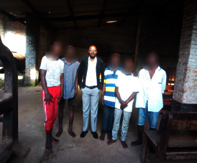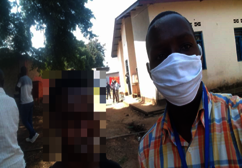 Links:
Attachments: