Project Report

| May 10, 2021
The role of the youth in philanthropy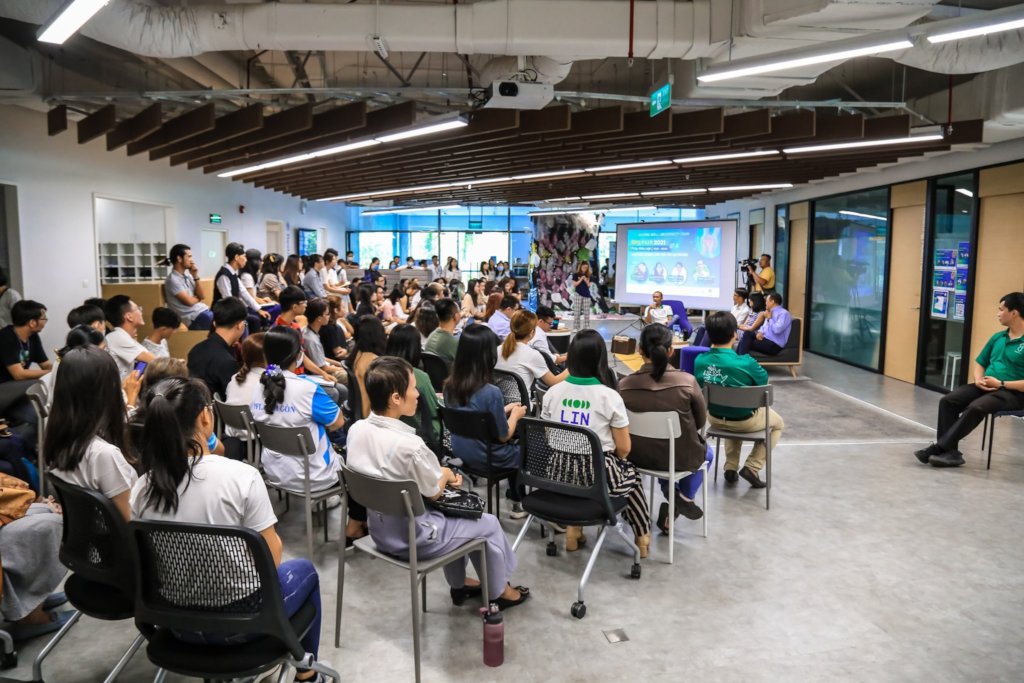 Dear friends and supporters,
I hope you are doing well and safe wherever you may be at the moment.
At LIN, we believe in strategic philanthropy needs to be built from knowledge, understanding, empathy and real life practices with continuing improvement. In fact, philanthropy and volunteering has a long-standing history in Vietnam. While the young generations are passionate and eager to contribute their part in the community, given limited awareness about local nonprofit community and philanthropy, they find it challenging to know how or where to start their own giving journey, how best to invest in local nonprofit organizations to grow and become resilient in a long term, as well as contribute to sustainable development in Vietnam.
Therefore, after months of planning, last month in April, we managed to organize successfully our very first "Giving Well University Tour 2021 - Invest in the Future" program which took place from 17 March to 17 April to raise awareness of Vietnamese students about the local nonprofit community and giving well in Vietnam. The tour targeted to help 400 students from LIN's four partner universities including Fulbright University Vietnam, Ton Duc Thang University, University of Economic & Finance, Hoa Sen University to access the knowledge about the local nonprofits, social impact, as well as provide tools and skills for the students to get involved and play an active role in creating positive changes in the community.
We feel overwhelmed with the great interests of the students in philanthropy and nonprofit sector, more than 90% the students answered our survey said that they will continue their journey in practicing Philanthropy, this truly made our heart filled with hope and happiness. The students were very engaged with many meaningful sharing of their own exprience and great questions about how they can make their journey more impactful, they truly shared what in their heart and mind, not only their concerns, but also challenges and hopes.
And on 17th April, a NPO Fair was also organized to help more than 250 students had a chance to learn more about NPO sectors with combined high panel discussions and thematic workshops from Career in NGO sector, Gender Equality, Environment, Immigrant and Inclusion & Diversity to Education. This event was a great opportunity for the students to connect directly with more than 14 different nonprofits based in the South in order to start practicing their philanthropy in a meaningful way. A short summary video of the NPO Fair was published on our page here and a full report was also conducted after the program for your further reading.
We obviously could haven't done this without your support and generousity. Please stay tuned with many more exciting updates from us in the next report, in the meantime, if you want to see frequent updates about our activities in 2021, you can check out our fanpage here https://www.facebook.com/LINCenter and please don't forget to help to spread a word about LIN and our work to your friends and network, we really appreciate your help as always!

Please take care and stay safe!

With gratitude,

Vo Ngoc Tuyen (Kelly)

Head of Philanthropy Services
Links: