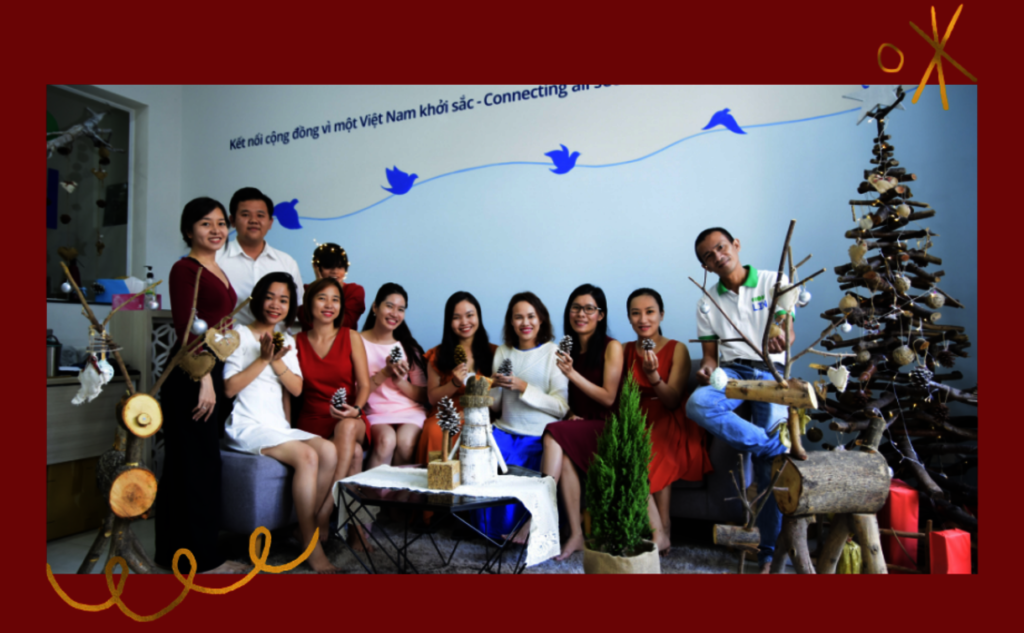 Dear friends,
Greetings and happy holidays from the LIN team!
As we managed to get through 2020 and now entering the first weeks of 2021, we would like to take the time to reflect on what's happened in the past year and look toward what's ahead. Like many other organizations, LIN experienced an uncertain year. Yet, beyond the uncertainties, we had the opportunity to adapt and explore on the boundaries outside our comfort zones. We learnt better that we can be resilient in the face of such a catastrophe as Covid-19 pandemic when we were forced to think out of the box for new ways to reach goals and boldly apply innovations with little time for testing and hesitation. For many of us it was a break-or-make moment.
In hindsight, 2020 gave the LIN team some time to review our programs, and to ask fundamental questions to ensure we do not deviate from our intention of building a dynamic community philanthropy ecosystem in Vietnam. We are grateful to our stakeholders and partners who contribute to LIN with their opinions and suggestions for our improvement. A multitude of lessons were drawn and will surely be integrated into the design of LIN's programs and services in 2021. With that said, let us look forward to something new and better from LIN, and allow us to wrap up this year by sending you and your loved ones a very good wish for health, happiness, and luck for 2021!
Please click here to read our highlights from 2020, this was also our year-end newsletter to all the partners before Chrismas season.
Obviously, it has been a tough year, even though 2020 is gone but Covid-19 pandemic still isn't, therefore we are glad that we could launch our phase 2 for Covid-19 Response Community Fund to provide funding for 20 local grassroots nonprofits facing difficulties from Covid-19, you can read more about the Fund here
Also in 2021, we will kick off our new exciting program "Giving Well University Tour 2021" in collaboration with four universities in Vietnam, the program aims to raise awareness of Vietnamese students about the local nonprofit community and giving well in Vietnam. The tour targets to help 400 students from LIN's four partner universities to access the knowledge about the local nonprofits, social impact, as well as provide tools and skills for the students to get involved and play an active role in creating positive changes in the community. If you want to give us a hand, please consider to donate to this program on GlobalGiving here or simply spread a word to your network whom might be interested.
Once again, thank you for accompanying and your tremendous support to LIN and our mission through out such a difficult year like 2020. We are extremely grateful for your generousity and support. Please stay safe and healthy!
Sincerely,
On behalf of LIN team
Lam Ngoc Thao, Executive Director
Links: