Project Report

| Nov 3, 2023
Job Skills for Young People in Niger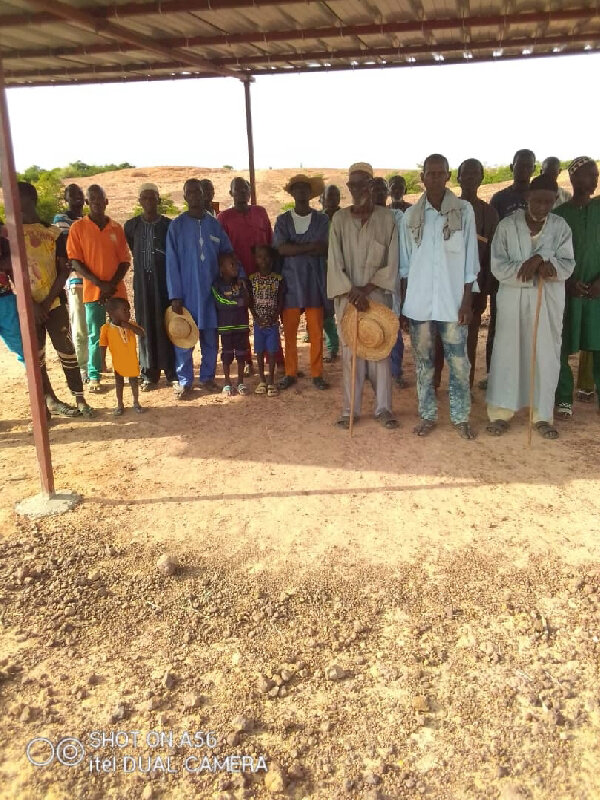 Three days after DIMA published its last quarterly report, there was a coup in Niger. DIMA was very fortunate that it was still able to carry out the projects it had planned for the summer.
DIMA held a workshop in the production of cosmetics in the town of Hamdallaye in partnership with local community leaders. Thirty women from Hamdallaye, Bartchawel Beri, Louza, and Tokobenikani were trained in Hamdallaye for two weeks in the middle of August on how to make soap, incense, and skin cream. DIMA provided the instructor, supplies and equipment. The products made during the training, equipment and leftover supplies were left with the group to help them start businesses. Four of the participants had plans to travel to Niamey several days after the workshop was done to purchase equipment and supplies to go into business. Friends of Niger provided financial support for the project. Part way through the training, we learned that some of the women from the outlying villages did not have enough money to pay for all the food they needed for their stay in Hamdallaye. DIMA was able to use some of its funds from GlobalGiving to purchase enough food so that all the women were able to complete the training.
In September, we finished 9 months of training in tailoring for 30 women recuperating at the Centre National de Reference des Fisticules Obstetricales (CNRFO). With help from the Jane Huser Maxwell Memorial Fund, we were able to give each student her own sewing machine to take with her when she returns to her village. This will ensure that the program participants will be able to use their new skills to earn a living.
Also in September, we constructed a weaving shed in the village of Kirubbe Keyna. Once we install looms, training will start for 10 students in weaving. Funding for the project came from Weave a Real Peace.
At the beginning of October, classes started up again at our Niamey center for 70 students in tailoring, leather working, and weaving. This will be their third year with us and they will graduate in June 2024. We already have 30 students on the waiting list for the new class sessions that will start in October 2024.
We surveyed our current students at DIMA in late October and learned that about half of them had never attended school before enrolling in DIMA. With only about 20 % of eligible young people entering high school in Niger, the results of the survey reminded us of the importance of the fact that DIMA requires no prior education in order to enroll in the school. We believe we are the only licensed vocational training school in Niger that does not require a high school diploma.
Finally, we are happy to say that we received enough funding to begin improving the facilities and technical skills of 50 leather workers who are survivors of polio. The project will last a year and the goal is to improve the incomes of the project participants. The project is partially funded by the US Embassy in Niger.
We thank you for your support in making all these projects possible.