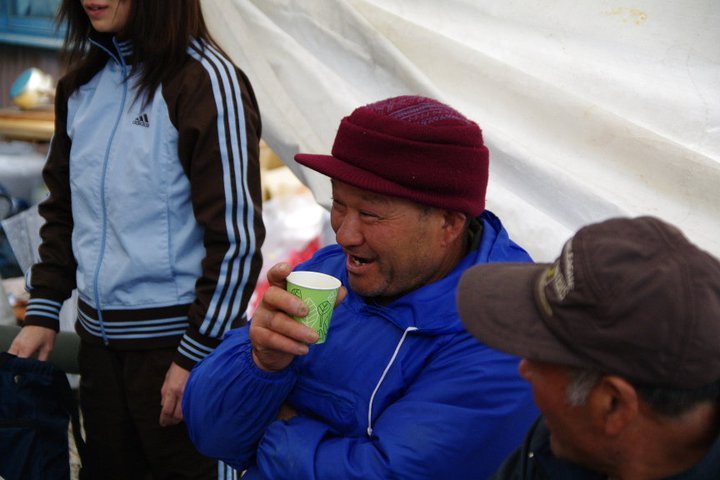 In two months, a year will have passed since the earthquake and tsunami that devastated the communities of Tohoku. It has been a terribly difficult year for those who lost their family members, friends, and homes. However, because of your donations, GlobalGiving's partners in Japan have contributed to a steady recovery in the region. We would like to once again thank all of you for your generosity!
We continue to allocate funds to our partners in the field, helping them to give heaters to keep evacuees warm in their temporary housing, delivering daily supplies, holding events to keep the ties of the communities strong, and more. We are planning on expanding our partnerships further, and we will continue to distribute your donations to organizations that will help the recovery of the region more directly.
Here are some highlights of the activities that our partners have accomplished with your support since our last report:
Associations of Aid and Relief (AAR Japan)
AAR JAPAN has been providing rehabilitation and health-related services, mobile clinics, sanitation services, psychological care, and community interaction & exchange events for roughly 3,000 people, focusing on persons with disabilities, the elderly, displaced people, and people staying in temporary housing in the disaster-affected areas of Miyagi and Iwate prefectures. Through these comprehensive efforts, AAR JAPAN continues to support people in the disaster zone as they work to maintain both their physical and mental health.
JEN continues to coordinate volunteer activities in wider community. To date almost 4,000 JEN volunteers contributed to clean both public and private properties. In addition, JEN is now supporting fishermen who work in the fish production industry who were forced to stop their business for nearly 7 months due to a shortage of tools and a lack of human resources. JEN is helping by providing financial and volunteer support to this community. JEN is reaching the remote area of Ishinomaki, an area that had been previously abandoned for months. JEN works to establish good relationships with locals, helping with both physical and psycho-social recovery. This holistic approach is essential in order to fight massive depopulation as the remote area, as the area was suffering from depopulation even before the disaster hit the area.
Peace Winds is helping to keep 8,000 families warm this winter. Many of the temporary housing units in Iwate Prefecture lack adequate heat. As temperatures cooled this fall, local governments identified 8,000 households that were vulnerable to the freezing temperatures. Lacking funds, the municipal governments is partnering with Peace Winds to keep 8,000 families will stay warm this winter.
Though much has been done, it will take more months and years to restore the communities back to where they were before March 11, 2011. Your support is greatly appreciated. If you would like to read additional updates, please visit our Japan Relief and Recovery updates page