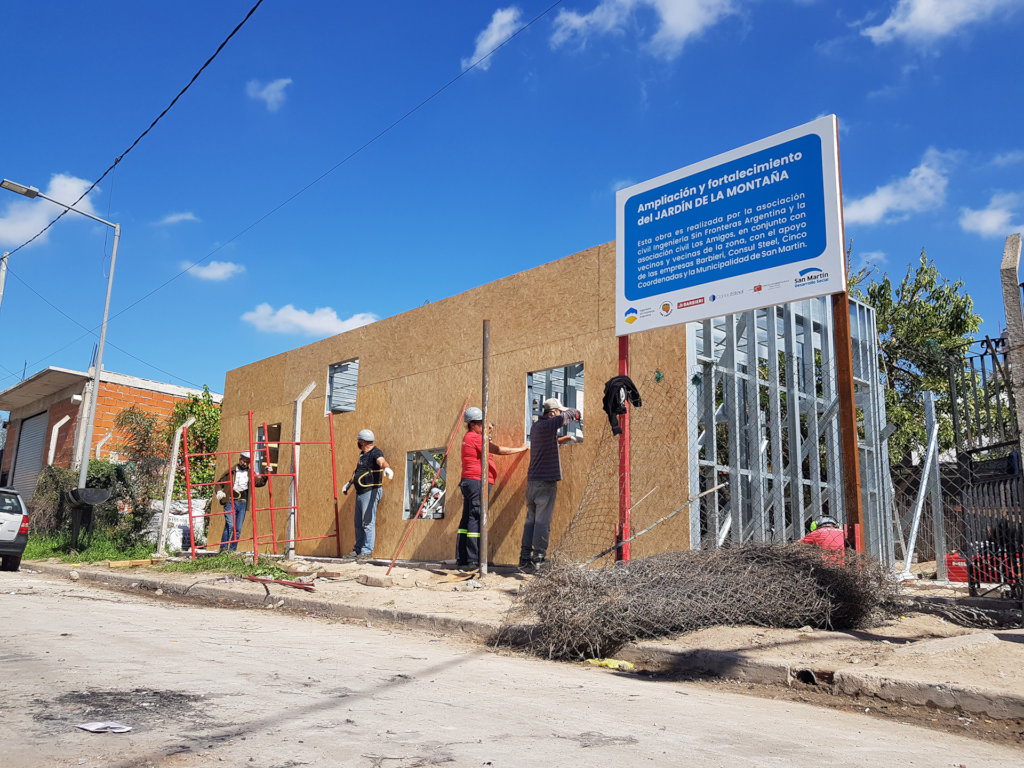 The metal structure of the building is complete! And now we are assembling the enclosure around it!
A total of 65 work sessions have been completed by a combination of neighbors, work cooperatives and volunteers from different parts of Argentina during the last 5 months.
Tasks completed:
-Concrete foundations for the main building.
-Fabrication and assembly of the metal structure of the main building.
-Training course for neighbors in steel frame technology.
Next steps:
-We are working on completing the enclosure of the building with a combination of structural, insulating and finishing material that will ensure an aesthetic, low maintenance and highly insulated building for the kindergarten.
-The following milestone will be doing the concrete roof of the structure, which will allow the construction of a second floor by Los Amigos in the future.
-In parallel we will be working on completing the columns and beams for the hallways connecting the existing and new building.
Please keep supporting this amazing project!
THANK YOU!
Engineering Without Borders Argentina.