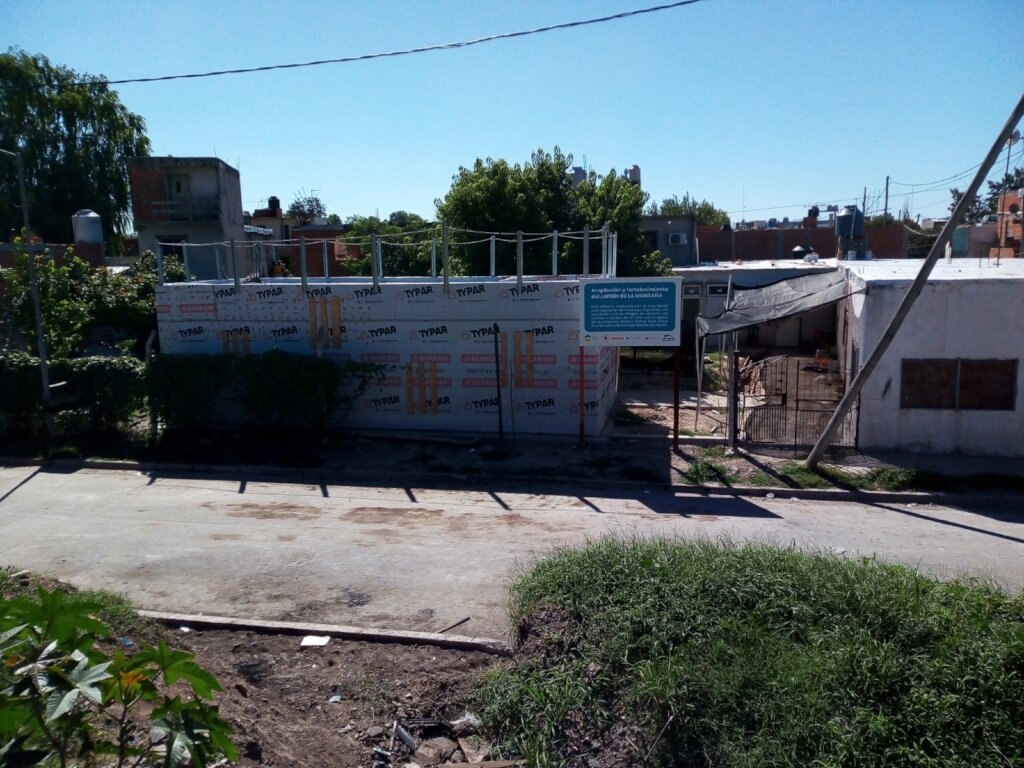 Hello dear friends! We hope you started this new year 2022 with a lot of energy and positivity. We did so, and we are really happy to share with you the progress of this incredible project.
80 (eighty!!!) work sessions have been completed by neighbors and volunteers working 8-hours days to complete the project with an average participation of 14 individuals per session.
The main structure is fully covered with structural wood panels and a rain barrier while we look forward to adding insulation and the exterior finishes.
Tasks completed:
- Enclosure of the building with structural wood panels.
- Rain and wind protection was added to the outside of the building.
- Metal roof of the building completed.
Tasks underway:
We are currently mainly working on finishing all concrete related tasks pending on the project. This includes: the concrete pouring for various foundations, slabs for outdoor corridors, the concrete cover on top of the metal roof and the floor finishes for most of the exterior spaces.
Next tasks:
- Completion of the hallway's roof structures.
- Installation of the external and internal insulation of the building for a comfortable and low maintenance building.
- Complete electrical wiring of the building.
- Installation of a +600lts rainwater harvesting system.
Thank you very much and please continue to support this nursery school, to give more children the possibility of a better future!
Engineering Without Borders Argentina.