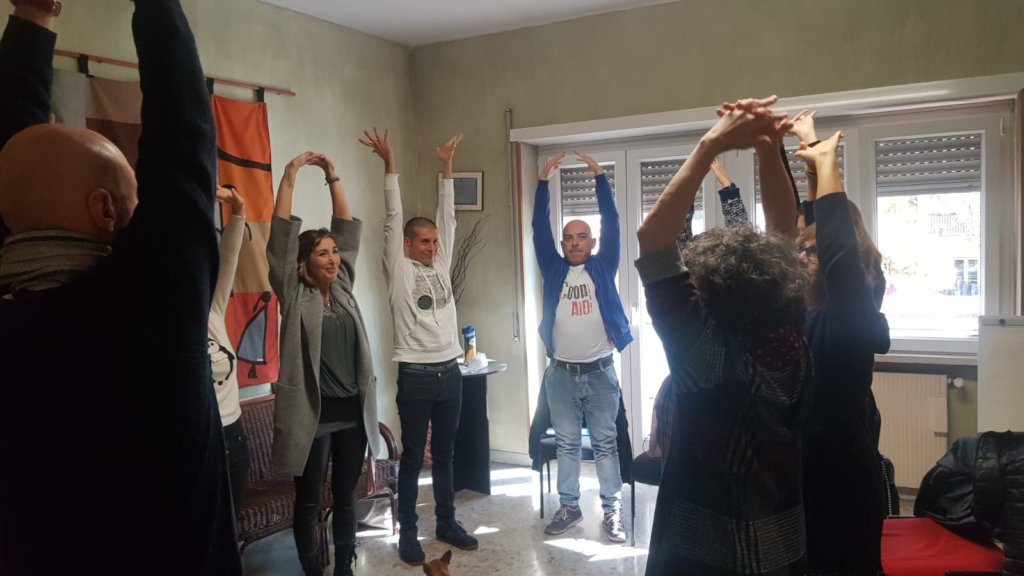 Two years ago, IsraAID deployed an emergency response team to central Italy after more than 296 people lost their lives and 4,000 were displaced due to a 6.2 magnitude earthquake.
Since then, IsraAID has worked with our local partner, Legacoop Lazio, towards long-term recovery by bolstering disaster readiness in local communities. The project aims to improve disaster readiness among the Social Legacoop Group in Lazio, a group made up of social workers and therapists, who have formed the CoopAID group together and are learning with IsraAID about long-term support and post-disaster rehabilitation. They will now launch their program to empower local social providers in Armatrice in strengthening their resilience by integrating the expressive arts.
The program will be implemented in the city of Amatrice, which was among the hardest hit cities in 2016. The goal is to create and implement a mechanism for emergency responders, ensuring the mental health and psychosocial support are included in the necessary services provided for communities facing disaster.
This past weekend, the group of professionals came together to complete the fifth and final planning component of the program, which will begin implementation in the beginning of 2019. The weekend seminar focused on two goals: assessing the group's ability to respond to emergencies, and mapping out the implementation period for the Amatrice community rehabilitation project.
The group decided to begin with a small pilot to test implementation, which will then be expanded to reach additional groups, institutions, and individuals. This process will begin with presenting the project in Amatrice at an open meeting for local and national stakeholders, policymakers, and leaders to attend.
At the close of this weekend's meeting, the group, which has been in a long-term process together, expressed their readiness to hit the ground running as a real team. As they said in the meeting, "We have already left the shore," and they are ready to continue moving more deeply into the depths of community work.
Thank you for supporting this program!