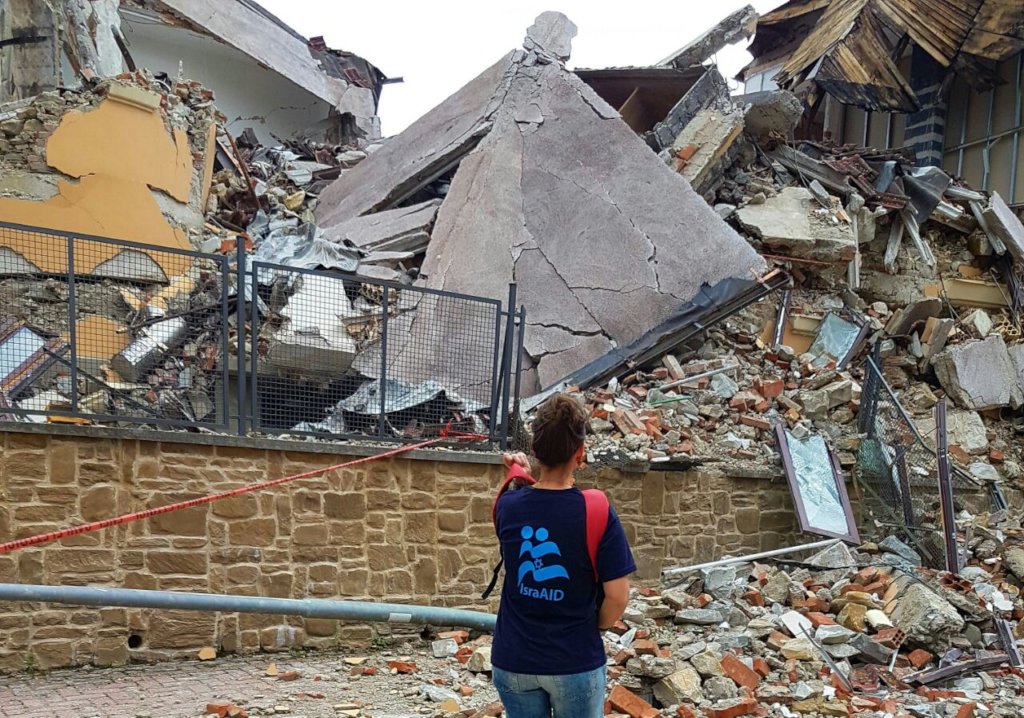 In August 2016, a 6.2 magnitude earthquake struck central Italy. Thousands of homes and buildings were damaged or destroyed, and major infrastructure was affected. 296 people lost their lives, and more than 4,000 were displaced in the regions of Lazio, Marche, Umbria and Abruzzo.
Amatrice in the province of Rieti was one of the worst hit towns. Sitting almost a kilometre above sea level and surrounded by beautiful scenery, the town – which was devastated by the earthquake – is home to over 2,600 people.
IsraAID's emergency response team arrived less than 36 hours after the earthquake hit, bringing search and rescue professionals to locate survivors and psychosocial support specialists to help mitigate the long-term traumatic impact of the earthquake on Amatrice's population. Since then, IsraAID has been committed to supporting the long-term psychological recovery of Amatrice and the surrounding area.
In the coming months, IsraAID, in partnership with the Legacoop cooperative federation, will implement a training program to provide long-term, sustainable support to 30 volunteers, focusing on psychological support techniques and mechanisms to promote recovery.
This partnership is designed to greatly accelerate and sustain the needed support while strengthening the community's ability to respond to future disasters. The training has been designed based on local needs, offering professional knowledge and practical tools through unique experiential methods.
This will be IsraAID's third training for Legacoop volunteers of the Lazio region. The participants will be introduced to psychosocial support, trauma, PTSD-symptoms, psychosocial first aid, coping mechanisms, resilience promotion, secondary trauma, self-care, and tools for positive intervention with vulnerable communities.
Thank you for your support! More updates to follow …