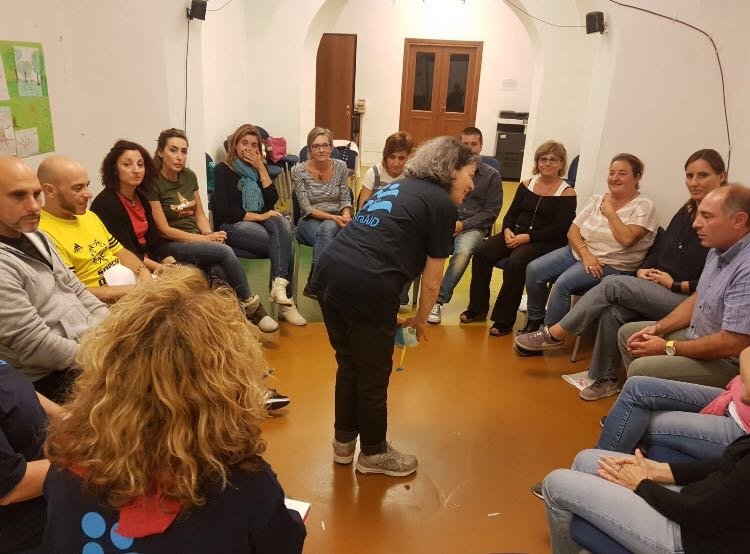 While natural disasters leave physical signs of destruction that are visual and tangible, the psychological wounds can have long-lasting effects, reverberating long after the houses or civic structures are physically rebuilt.
It's been a year and a half since the earthquake struck the town of Amatrice and its surrounding areas. Most displaced people have already received temporary, but comfortable homes, and are 'resettling in'. However, the psychosocial wounds are still open.
When we met Sonia, owner of an agritourism business in Torrita (fraction of Amatrice), she said 'Amatrice e ancora nostra'( Amatrice is still ours). 'My house was the house of my father, the house of my grandfather, the home of our family generation, of our roots... and it has all disappeared. We have no more memories.' To cope with these difficult feelings, Sonia began make sculptures, trying to recapture the memories that were lost.
Sonia's sculptures are now a symbol around Amatrice, representing the healing process that the community is going through, with great pain and bravery.
Stories like these truly present the strength of the Amatriciana people - stories of parents who lost their children; of a police officer who lost his whole team; people who share their stories of love for their land, for their families, for their community. Simple stories that emerge between the physical debris that remains evident around the city, and feelings that show the community's resilience and hope for the future.
This was the first time, after a year and a half, that the IsraAID Italy team felt a tangible change in the community of Amatrice. Arriving and leaving Amatrice, the debris is usually the first thing that you see - not anymore. There is something new developing, something that you can only feel but it has a strong presence!
IsraAID is currently preparing for the second phase of capacity-building with Legacoop, to continue and strengthen the community of Amatrice and it's surroundings.
More updates to follow! Thank you for your support!