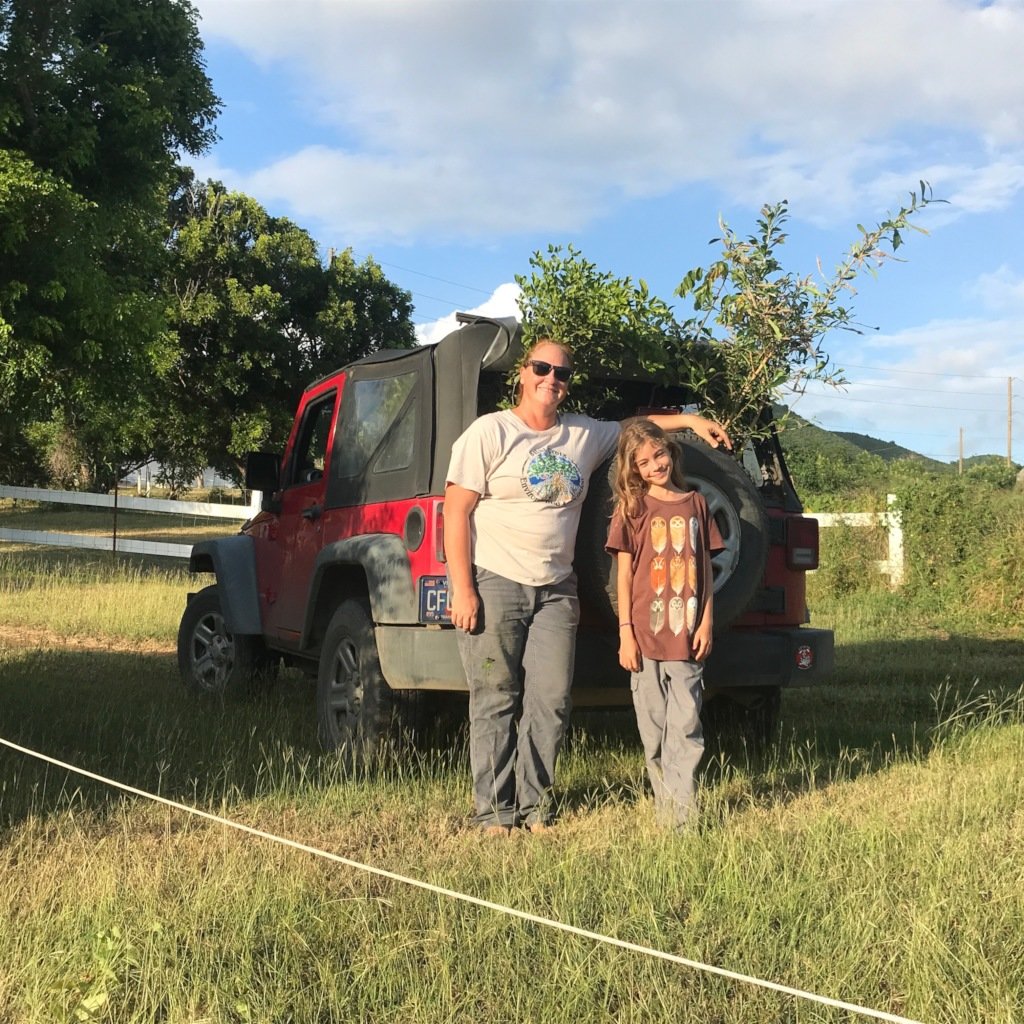 Thanks to your generous support, the people of the U.S. Virgin Islands are able to invest in the sustainability of their natural environment. Island Spirit Fund partner Community Foundation of the Virgin Islands (CFVI) has been busy funding environmental restoration with two local organizations, the University of the Virgin Islands and St. Croix Environmental Association. Your donations are improving coastal ecosystems with the introduction of can and bottle recycling and the planting of native trees.
The University of the Virgin Islands was able to secure additional funding to expand their recycling pilot project, allowing the initiative to be rolled out to both the St. Thomas and St. Croix campuses. Before the recycling bins and materials are placed around the campuses, the project leaders have been hosting awareness events. When the bins are installed, the work won't quite be over, as the leaders of the project see a significant need for education around recycling—both on the importance of recycling and about the proper way to recycle various items.
St. Croix Environmental Association (SEA) is planting native trees on their home island. The trees play an important role in hurricane recovery and in restoring an ecosystem that can better withstand future storms:
Native trees are adapted to withstand the impacts of and recover from hurricanes.
The root systems of native trees are adapted to holding soil in place, keeping it on land rather than washing into the ocean and hurting coastal ecosystems.
These trees also host native pollinators, such as bees, hummingbirds, and bats—all of which are essential to forest recovery and the production of fruits, an important food source for the island's humans and wildlife alike.
Thanks to generous discounts provided by the sellers, 310 trees were able to be purchased, exceeding the initial goal of 250. Of these trees, about half were given away at community events and the other half were planted by volunteers. Nearly 50 volunteers of all ages helped the relief effort by planting trees at a coastal reserve near an old tower that is home to several hundred cave bats.
Learn more about both these programs in the Community Foundation for the Virgin Islands' project reports.
We love being able to share these stories from the field. Check your inbox in the coming months for updates on the progress of Island Spirit Fund partner organizations!