Project Report

| Aug 23, 2023
Peace-building with the Pokot and Ilchamus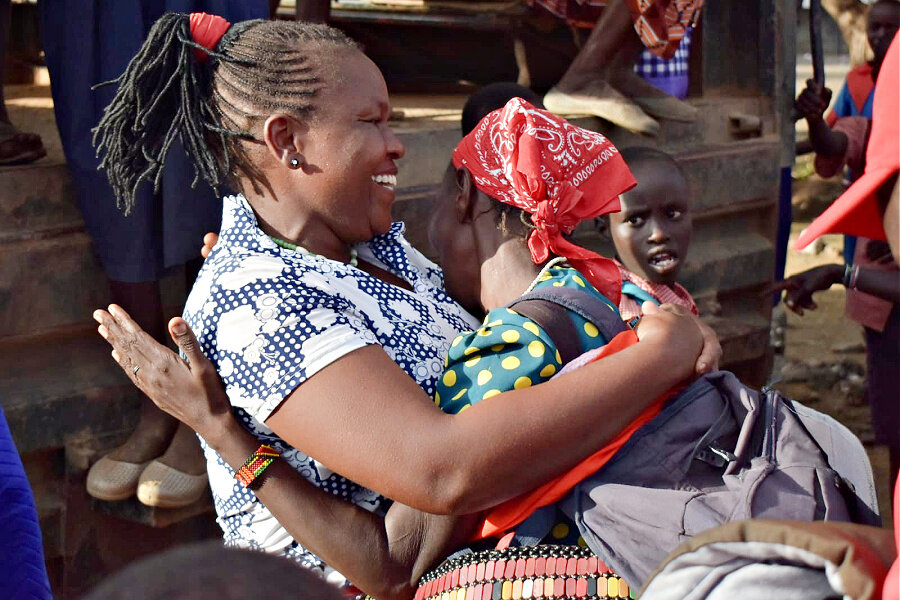 This report is being sent to fifty-two friends who have donated $7,481 to our appeal on GlobalGving, with our thanks and gratitude.
Our project builds peace in Northwest Kenya by encouraging collaboration between tribes. As we noted in our last report, ten women from the Samburu and Pokot communities formed business enterprises groups with help from funds raised through our GlobalGiving appeal. The two groups were comprised of women who already have their own businesses and have been using their business as connectors for peace across the two communities.
These business enterprises have increased inter-dependence across the two neighboring communities which has gone beyond the ten women to other members of the community. The two groups have been interacting during the market days, cultural events and extending invitation for religious events.
Unfortunately, as we wrote in our last update, some parts of Baringo and Samburu counties suffered from conflict earlier this year, causing displacement and triggering government-imposed security measures that included a dawn-to-dusk curfew. This made it difficult to work in the area, so we shifted our attention to communities in Baringo County that were not directly affected by the government directives but where the need is also great.
In particular, we targeted a conflict corridor that divides the Ilchamus and Pokot communities in Baringo County. Helped by our new donor, the World Peace Service (WFD) we have been working intensively in this area with children, women, warriors and elders in a series of peace activities.
For example, we have been creating spaces for women from the Ilchamus and Pokot to discuss business opportunities across the two tribes. As a result, a market in Mukutani Village that lies between the two warring communities and was closed some years back due to conflict has reopened. The market is now acting as a point of connection between the two communities. It is also accessible to other villages. This broadens the benefits and helps to the social-economic livelihood of the Ilchamus and Pokot.
Additionally, we also organized a 38-kilometer walk for villagers from the two communities that allowed them to advocate for the re-opening of a road that connects the two villages. This road had been blocked by conflict for almost 10 years. As a result of the walk, it was re-opened.
Apart from engaging women in business, we have also organized workshops for elders and warriors in human rights, advocacy, and governance. This makes it easier for them to take part in decision-making in their communities.
We are now looking forward to organizing fora camps for Pokot and Ilchamus warriors to strengthen their relationship and develop trust. Additionally, the two villages (Kiserian and Chepkalacha) are very underdeveloped despite having great potential for business. As a result, CPI Kenya is also exploring possible prospects for women-led business ventures that can build growth and inter-dependency between the two neighboring communities, as we have done with the Pokot and Samburu.
On behalf of the communities that have benefitted and continue to benefit we say thank you so much!
Monica and the CPI Kenya team