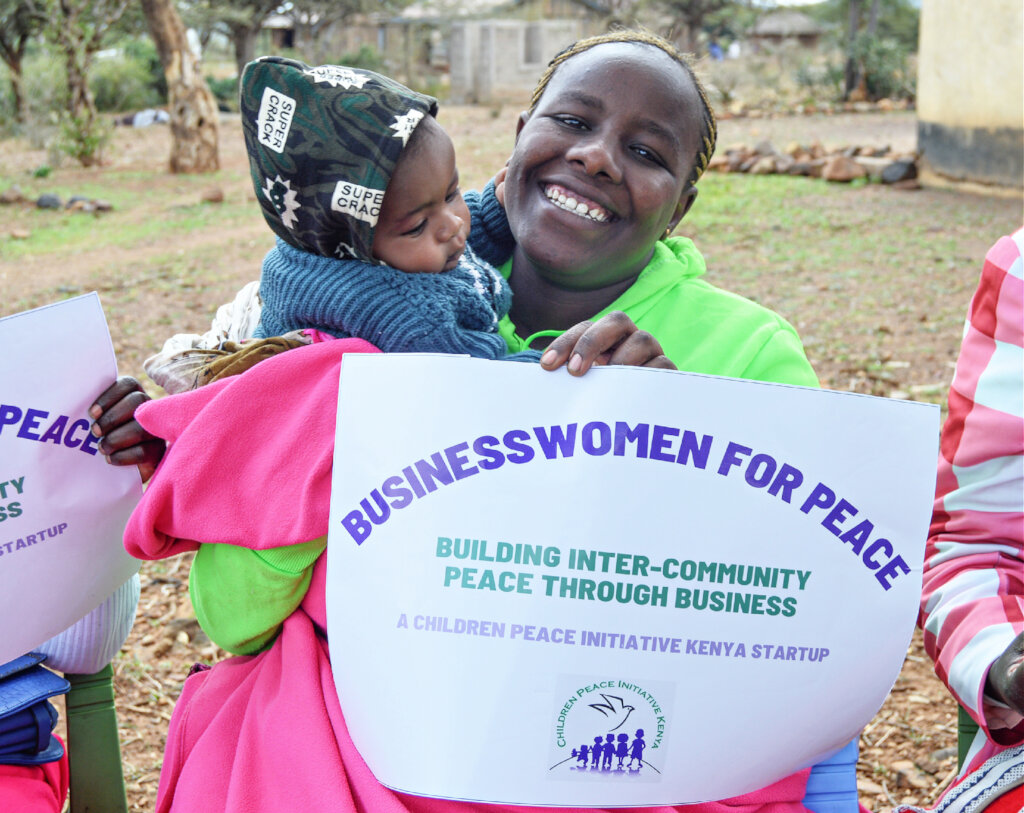 We recently reported on this project through our online news service. Apologies for cross-posting.
This report is being sent to 185 friends who have donated to our partner, Children Peace Initiative Kenya (CPIK), through GlobalGiving. We have launched seven appeals to support CPIK's unique brand of peacebuilding in Northwest Kenya since 2017 and these have raised a combined $26,189. This is absolutely amazing and our two organizations are deeply grateful.
It is now time to report back on our latest appeal, which we launched this past summer. CPIK has used the money to help women and herders take practical measures against climate change. The early results are encouraging, as well as relevant to the current UN climate conference (COP 27) in Egypt.
We explain more in this report.
*
Hilary and Monica founded CPIK in 2011 to build peace between herders in in Samburu County, a vast area with a population of around 310,000. Herders have fought over cattle for centuries in the region. Until recently this was fueled by a warrior culture, tribal animosity, and an urge to acquire more cows which are the main source of wealth in pastoralist communities.
But the balance – and the cause of conflict - has shifted in recent years. The main pressure now comes from drought, which is forcing herders to encroach on the land of other tribes in search of rainfall and pasture. Cows, conflict and climate change are now inextricably linked.
This became clear to Hilary and Monica during a trip to the North in 2021. They found village elders in a panic. Cows that once lived for 5 years were dying young. Mothers and wives of the herders were being forced further afield in search of water. Pasture was withering. Kitchen gardens were disappearing.
This was a new and drastic crisis and it called for a new solution.
*
CPIK's traditional response to tribal conflict has been to organize peace camps for children from opposing tribes. Once the children form friendships, CPIK arranges visits, known as "peace holidays." This builds trust between families, village elders and eventually the herder/warriors, who are usually parents themselves.
Over the years, CPIK has also offered practical incentives to collaborate through Heifers for Peace, a project that gifts a cow to two families from opposing tribes on the condition that they rear the cow together. Four of our appeals on GlobalGiving have sought funds for Heifers for Peace.
After returning from the North in 2021, Hilary and Monica decided to draw on both strategies – working through children and building inter-dependency – and work with herders and women, two of the groups most threatened by the climate crisis.
They did this by launching two start-ups this past summer with help from Julia, our Peace Fellow. The first start-up takes the form of cow camps for Pokot and Samburu herders/warriors. CPIK organized a first camp on Samburu land in July and over 200 herders attended with their cows. They agreed to share water and land during times of drought and jointly exploit "no man's land" – pasture that lies between the two tribes but is unused because of the fighting.
The second start-up was aimed at women. CPIK issued invitations to ten women who run small businesses in the villages of Longewon (on the Samburu side) and Amaya (Pokot). The women then met for a day in Amaya and formed the Women's Entrepreneur Network (WEN) for pastoralist businesswomen (top photo).
Their first goal was to trade with each other and Josephine - a Samburu mother of seven who coordinates the Samburu group - showed them how it can be done. Josephine inspires others by her example. She buys maize from Pokot women in Amaya, grinds the maize at her small mill in Longewon and sells it back to the Pokot women as maize meal when they come to Longewon for the market. She uses the mobile phone service M-Pesa to communicate with her Pokot customers (photo below).
CPIK hopes that as such trade expands, the network members will also start to share ideas and even produce. The start-up will provide the ten traders with seeds and soil for kitchen gardens.
Both start-ups are taking CPIK into new territory but they also draw on CPIK's traditional strengths and network. Peace camps are particularly important. In May of this year CPIK organized its twentieth camp for children from the Ilchamus and Pokot tribes – a remarkable record. Almost all participants in the two start-ups knew the other tribe after putting their children through a CPIK peace camp.
*
The start-ups have laid a strong foundation for 2023. CPIK will now seek funding to take the start-ups to new communities in Samburu County and organize peace camps in neighboring Baringo County, which has been the scene of cattle raids and fighting for years.
This is an exciting outcome for AP after years of working alongside CPIK. We have deployed five Peace Fellows (graduate student volunteers) to Kenya since 2016. All have visited the north, attended peace camps, described their experience through blogs and photos, and raised significant money for the six fund-raising appeals. Much of the material for this report comes from the excellent blogs and photos of Julia, our 2022 Fellow who studies at George Washington University.
In closing, we want to thank you all for making this exciting program possible and showing how vulnerable communities can take practice steps to counter climate change, which can seem so overwhelming.
This appeal will remain active through Giving Tuesday (November 29) when GlobalGiving will offer matching funds for donations up to $2,500.
In gratitude
The CPIK and AP teams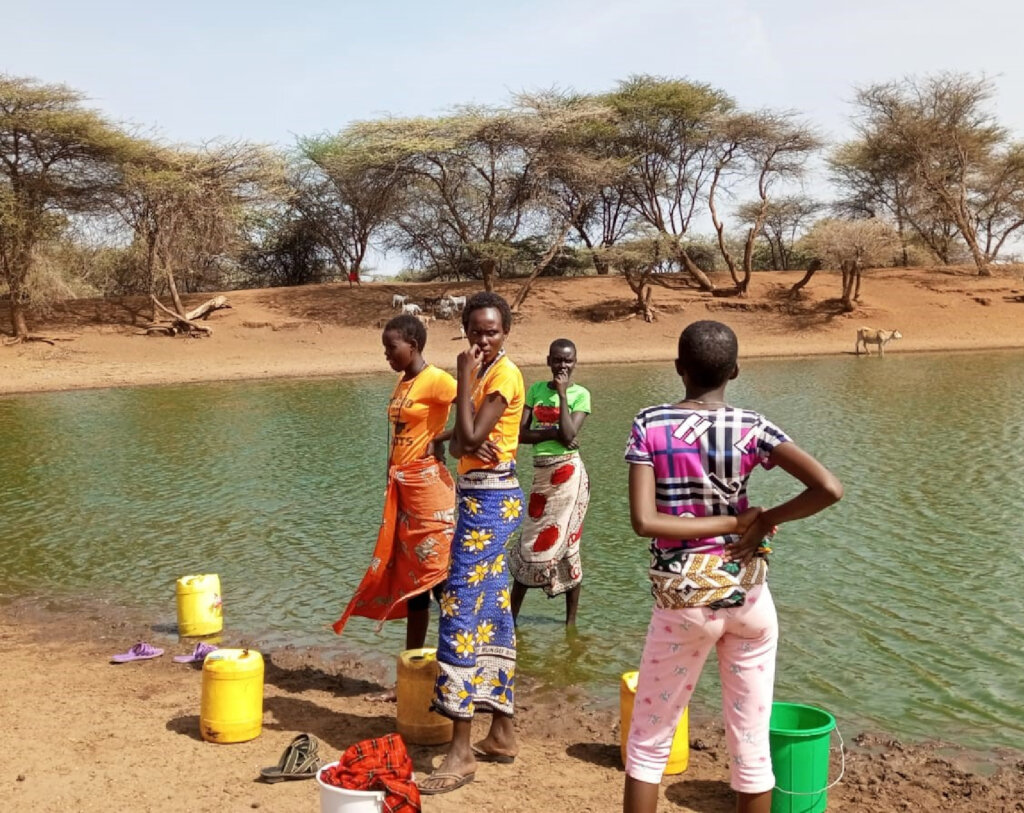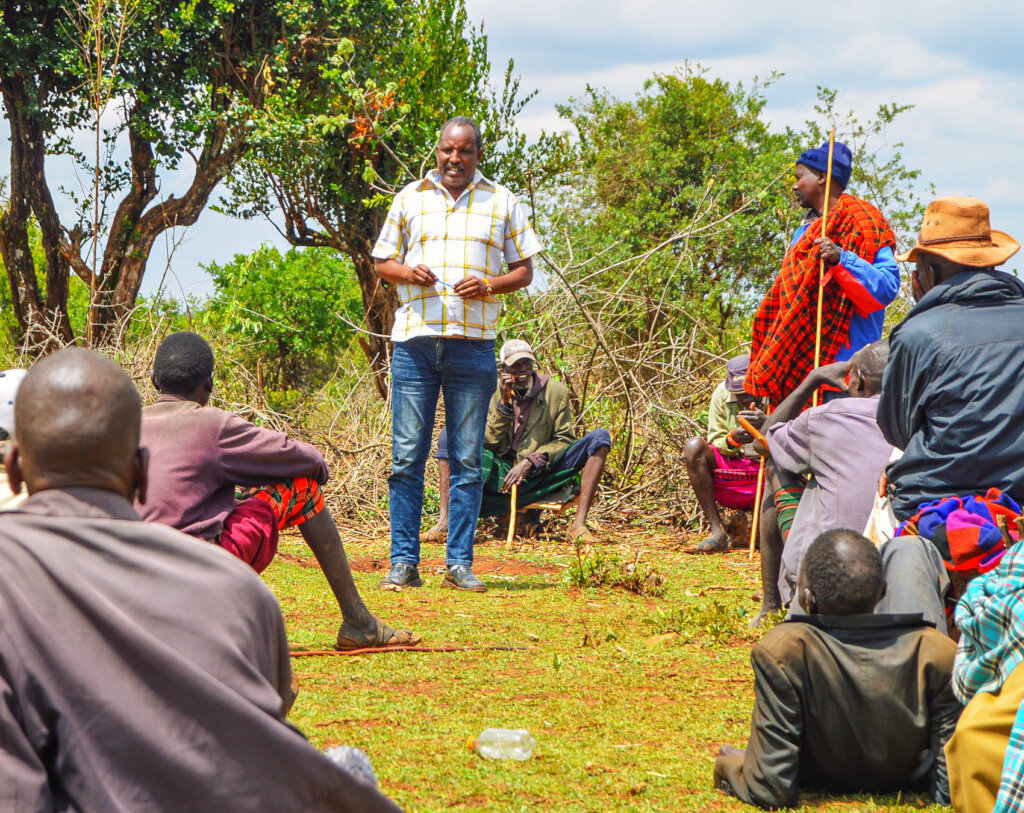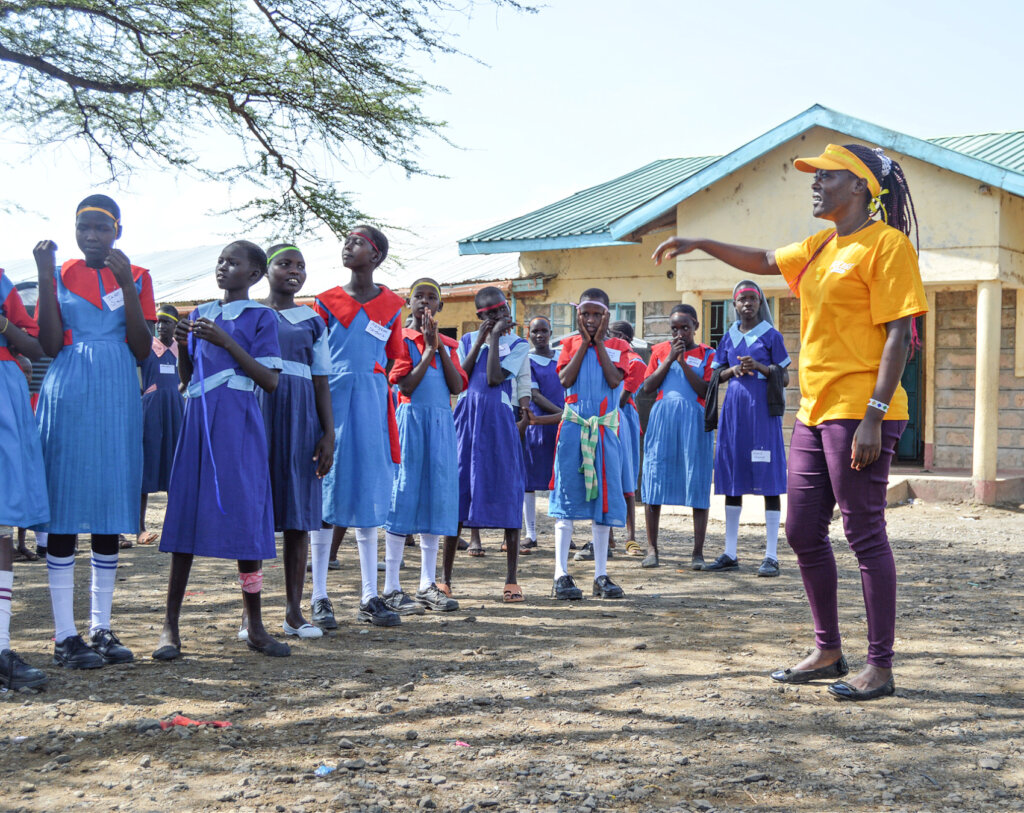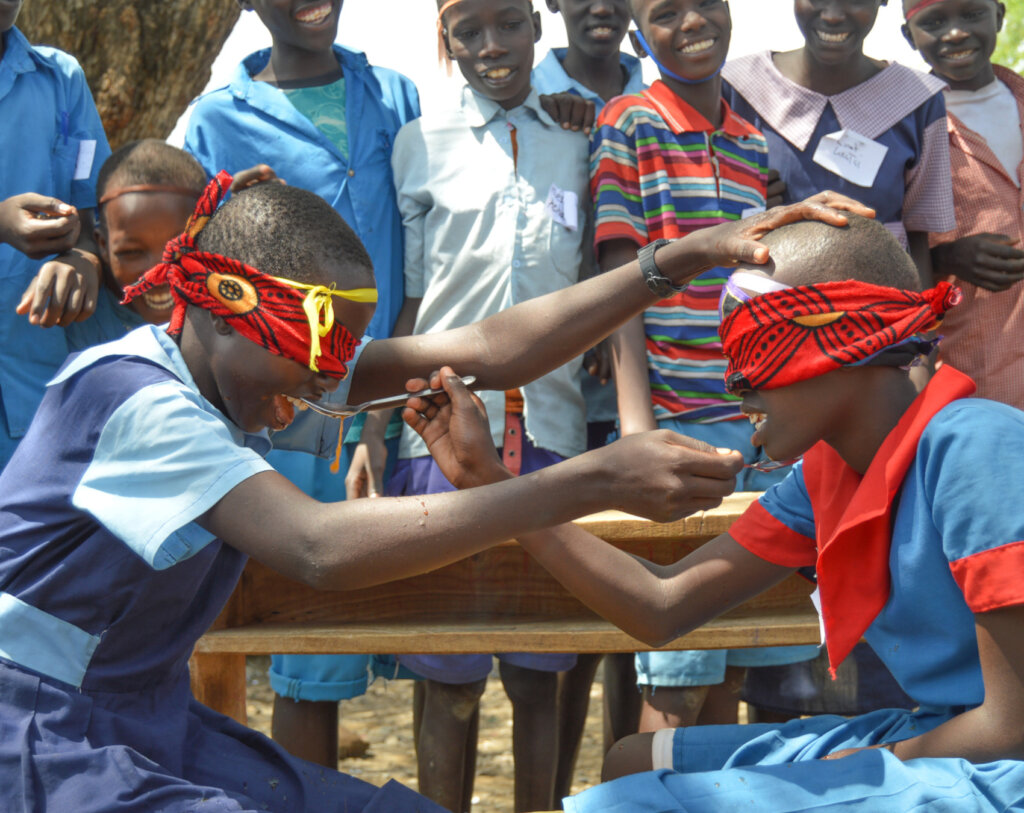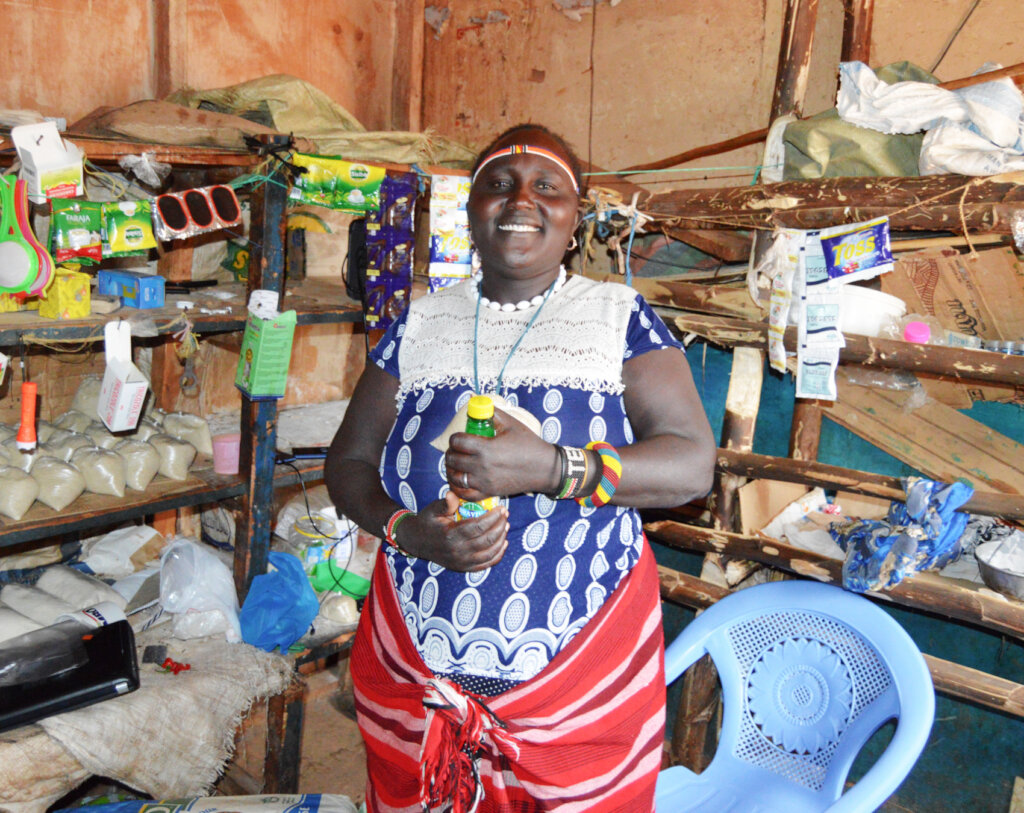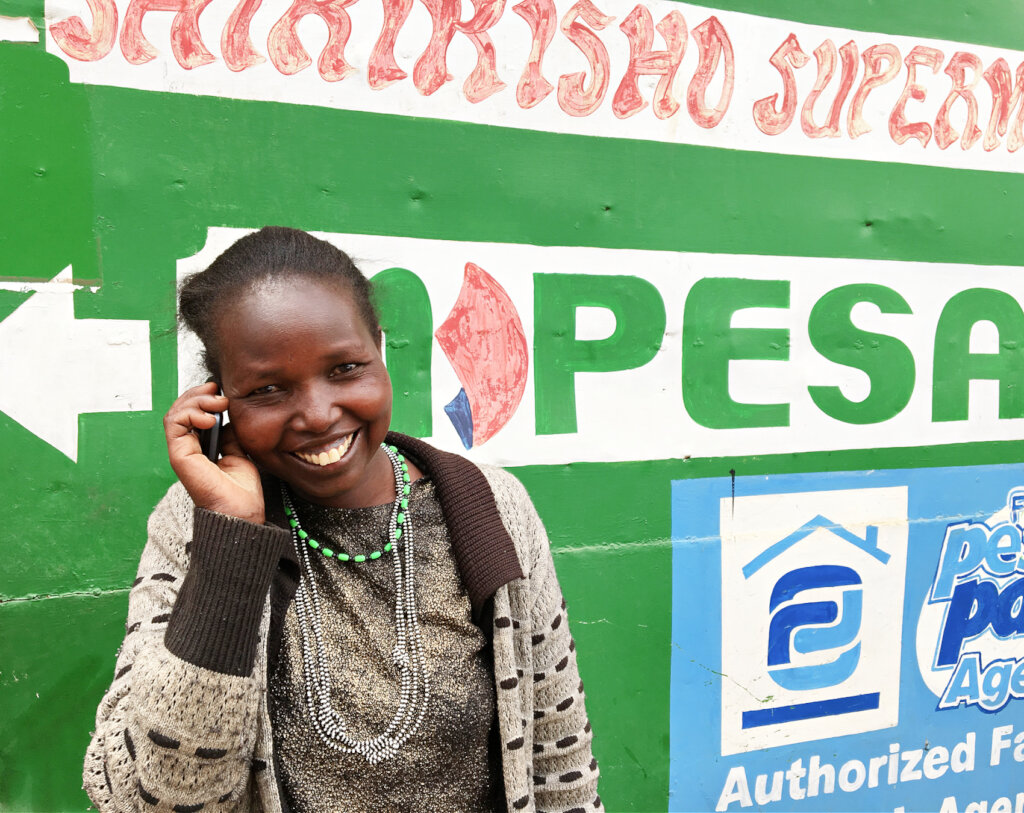 Links: