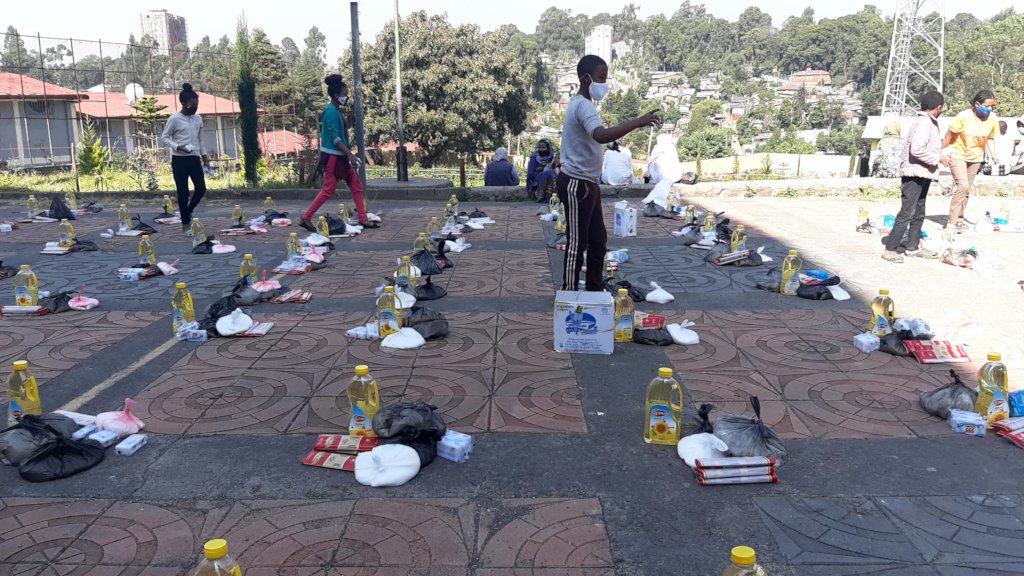 The pandemic effects remain tough for the world, especially for those living in poverty. To share the day-to-day burden at least provides them the daily consumption. COVID left most of the families unemployed fully or earn a small amount of money that couldn't cover the family expense the project effectively achieved its plan for the last three months.
In the last three months, the project able to provide a monthly basket of food for one hundred and ten households on average 550 people are directly benefited. The food basket contains 2 liters of cooking oil, 4packs of pasta, 4 kilos of rice, 4 kilos of wheat flour, 3 kilos of sugar. Regarding hygienic materials hand and cloth soaps, a litter of sanitizer, and sanitary pads are provided.
Following back-to-school, there was additional demand for facemask and sanitizer. Hence, the project provided more re-usable facemasks and litters of sanitizer. As the students stayed less time at school compared to before COVID, they need extra support on their education. Provision of books, provision of additional notes and worksheets, continual follow-up, and checking done by the mentors have made them motivated and focus on their education.
The families have been witnessed how the support meant to them. It is not only covering their daily consumption but reduces the level of stress among the member of each family, it protects them to expose on the risky situation for COVID, support their children emotionally stable.
Each of the contributions made by individuals impacts people's lives positively. It has given relief for each child and individual and family as an institution. On behalf of each individual, I want to send a heartfelt thank you to each of the donors who helped us to support the families and stay safe.