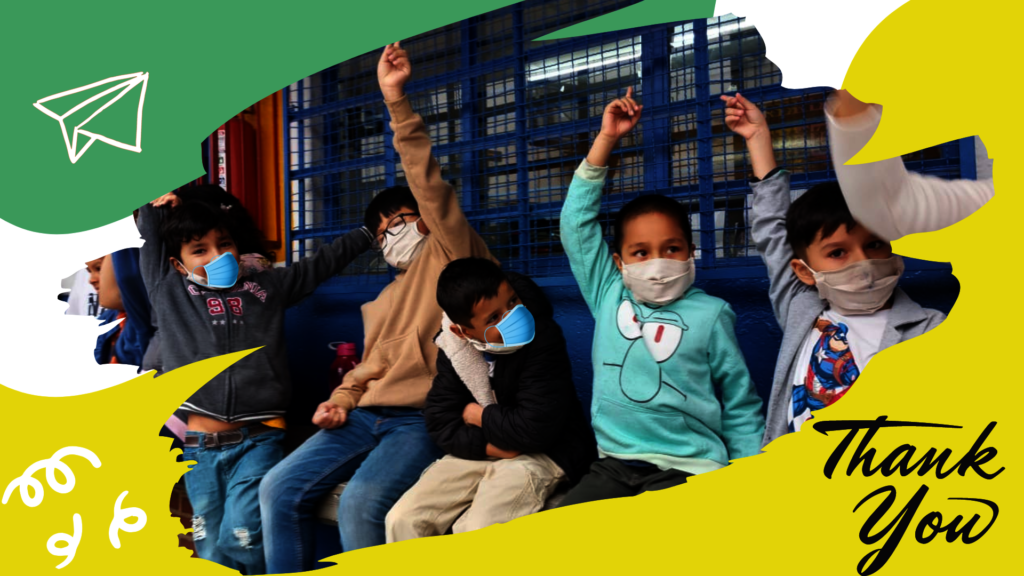 En
Dear friend PACO, we hope you are very well.
At PACO, children and adolescents feel very well. As a result of our comprehensive care model, we have contributed to guaranteeing their comprehensive well-being. The model contemplates three dimensions of well-being, Biological, Psycho-emotional and Social with a Human Rights approach. In the first dimension, the children have received satisfactory health care through assessments, medical and dental consultations, and weight and height monitoring is also carried out to detect cases of malnutrition, underweight, overweight, and obesity. It is important to note that users receive adequate food three times a day plus two snacks. In the psycho-emotional part, they receive psychological and psychiatric therapies, and in the social part, each one of them receives training in one of our workshops (Carpentry, Blacksmithing, Crafts and Computing). In addition, 100% of users are enrolled in an official educational institution, and the dropout rate is 0. This is thanks to the PACO teachers, who provide school monitoring to the children and adolescents of PACO, through regularization of classes, homework support, supervision and academic support.
Thank you for continuing to trust in this project, remember that we are an "open door" institution and you can visit us whenever you wish.
Thank you very much
Es
Estimado amigo PACO, esperamos que te encuentres muy bien.
En PACO los niños y adolescentes se encuentran muy bien. Como resultado de nuestro modelo de atención integral, hemos contribuido a garantizar su bienestar integral. El modelo contempla tres dimensiones del bienestar, Bilógica, Psicoemocionlal y Social con un enfoque de Derechos Humanos. En la primera dimensión los niños han recibido satisfactoriamente cuidado a su salud mediante valoraciones, consultas médicas y dentales, también se lleva un monitoreo de peso y talla para detectar casos de desnutrición, bajo peso, sobrepeso y obesidad. Es importante señalar que los usuarios reciben alimentación adecuada tres veces al día más dos colaciones. En la parte psicoemocional, reciben terapias psicológicas y psiquiátricas, y en la social, cada uno de ellos recibe capacitación en alguno de nuestros talleres (Carpintería, Herrería, Manualidades y Computo). Además, que el 100% de los usuarios está inscrito en alguna institución de educación oficial, y el índice de abandono escolar es de 0. Esto, es gracias a los profesores de PACO, quienes dan seguimiento escolar a los niños y adolescentes de PACO, mediante regularización de clases, apoyo en tareas, supervisión y acompañamiento académico.
Gracias por continuar confiando en este proyecto, recuerda que somos una institución de "puertas abiertas" y puedes visitarnos cuando así lo desees.
Muchas gracias