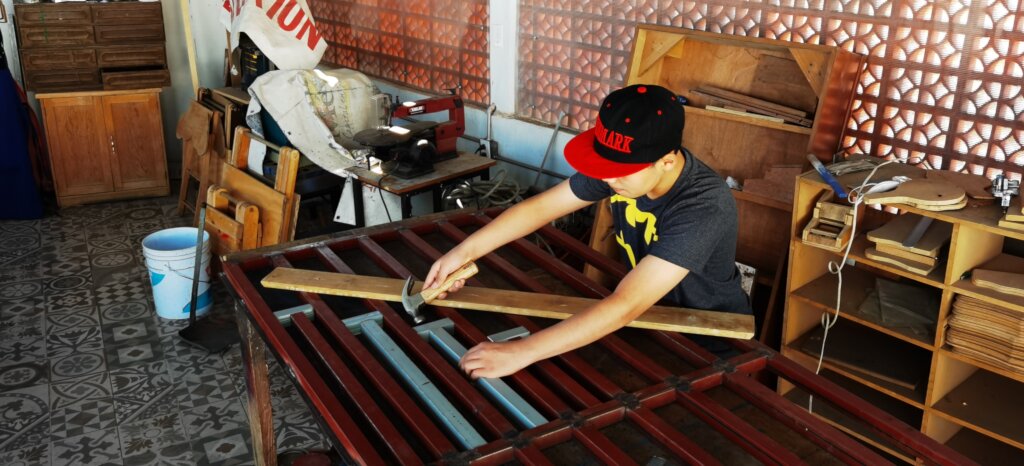 Dear friend
Thank you for your kindness in supporting the children of Hogar de PACO. Your donation helps guarantee quality services and care that allow them full human development!
During 2021 we had many challenges, but we also found the invaluable support of people like you who helped us get ahead, despite the pandemic we managed to continue the quality services and care that PACO children and adolescents receive. Thanks to this we have had many achievements and successes throughout the year;
In the food field, we ensured that the children of PACO had access to a balanced and quality diet, achieving 79,200 portions of food throughout the year. In the school environment, children and adolescents received 1,440 academic sessions and school reinforcement. In terms of health, 100% of the children had access to primary health services and to psychological and psychiatric therapies, in total more than 141 sessions of psychological therapy and 132 sessions of psychiatric therapy were provided. In the sports field, 489 sessions of sports, gymnastics and acrobatics were offered, and finally 605 workshop sessions were offered (Blacksmithing, Bakery, Carpentry, Crafts and Computing).
Thanks to your support, these achievements have been possible, thank you for continuing to trust and support this great work.
Gracias por su amabilidad al apoyar a los niños de la casa Hogar de PACO ¡Su donación ayuda a garantizar servicios y atenciones de calidad que les permiten un pleno desarrollo humano!
Durante el año 2021 tuvimos muchos desafíos, pero también encontramos el invaluable apoyo de personas como usted que nos ayudaron a salir adelante, a pesar de la pandemia logramos dar continuidad a los servicios y atenciones de calidad que reciben los niños y adolescentes de PACO. Gracias a ello hemos tenido muchos logros y éxitos al rededor del año;
En el ámbito alimentario, logramos que los niños de PACO tuvieran acceso a una alimentación balanceada y de calidad, logrando 79200 porciones de alimentos en todo el año. En el ámbito escolar, los niños y adolescentes recibieron 1440 sesiones académicas y de reforzamiento escolar. En términos de salud, el 100% de los niños tuvo acceso a servicios de salud primaria y a terapias psicológicas y psiquiátricas, en total se brindaron más de 141 sesiones de terapia psicológica y 132 sesiones de terapia psiquiátrica. En el ámbito deportivo se brindaron 489 sesiones de deporte, gimnasia y acrobacia, y por último se brindaron 605 sesiones de talleres (Herrería, Panadería, Carpintería, Manualidades y Computo).
Gracias a tu apoyo, estos logros han sido posibles, gracias por continuar confiando ya apoyando a esta gran obra