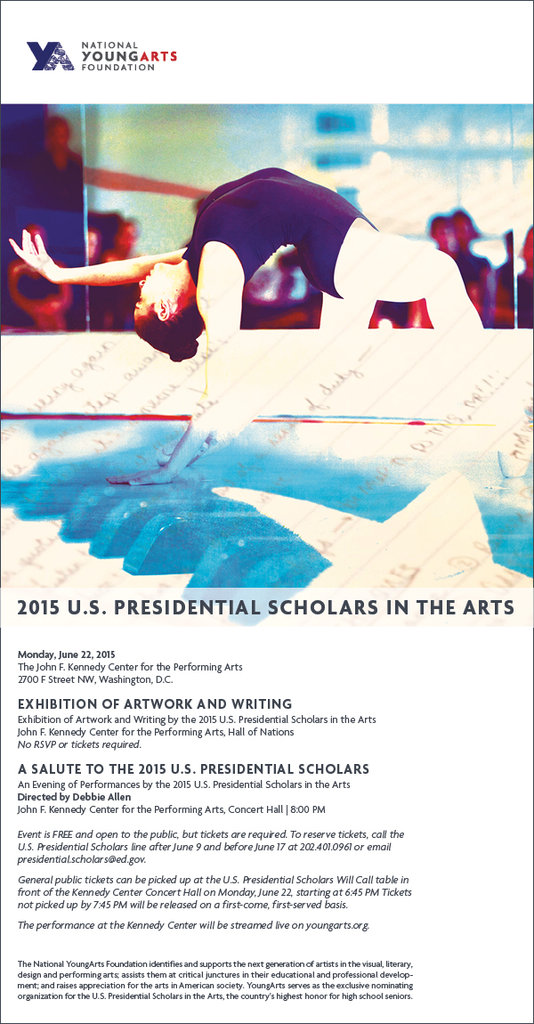 THE NATIONAL YOUNGARTS FOUNDATION CONGRATULATES THE 51ST CLASS OF U.S. PRESIDENTIAL SCHOLARS IN THE ARTS
The 20 Scholars in the Arts, all YoungArts Winners, were nominated to The White House Commission on Presidential Scholars by YoungArts for their artistic achievement, and then selected based on academic achievement, personal characteristics and leadership and service activities. The award, presented on behalf of the President of the United States, is one of the nation's highest honors for high school students and symbolically honors all graduating high school seniors of high potential.
Each year, the U.S. Presidential Scholars are invited to Washington, D.C. for several days of recognition activities. The scholars meet with government officials, educators, authors, musicians, scientists and other leaders. Scholars also visit museums and monuments in our nation's capital and attend recitals, receptions and ceremonies held in their honor.
In addition to these activities, the U.S. Presidential Scholars in the Arts have the opportunity to display their artwork in an exhibition and perform at the John F. Kennedy Center for the Performing Arts.
ABOUT THE U.S. PRESIDENTIAL SCHOLARS PROGRAM
In 1979, President Carter expanded the program to honor up to 20 students through an artistic competition. The National YoungArts Foundation is the sole nominating agency for these scholars - the U.S. Presidential Scholars in the Arts - identifying candidates selected from among the winners of its national program.
YoungArts begins with approximately 11,000 applications and ultimately nominates 60 winners for consideration by a Commission appointed by the President. Through a rigorous selection and review process administered by the U.S. Department of Education, scholars are selected on the basis of academic and artistic success, leadership, service in school and the community, and creativity.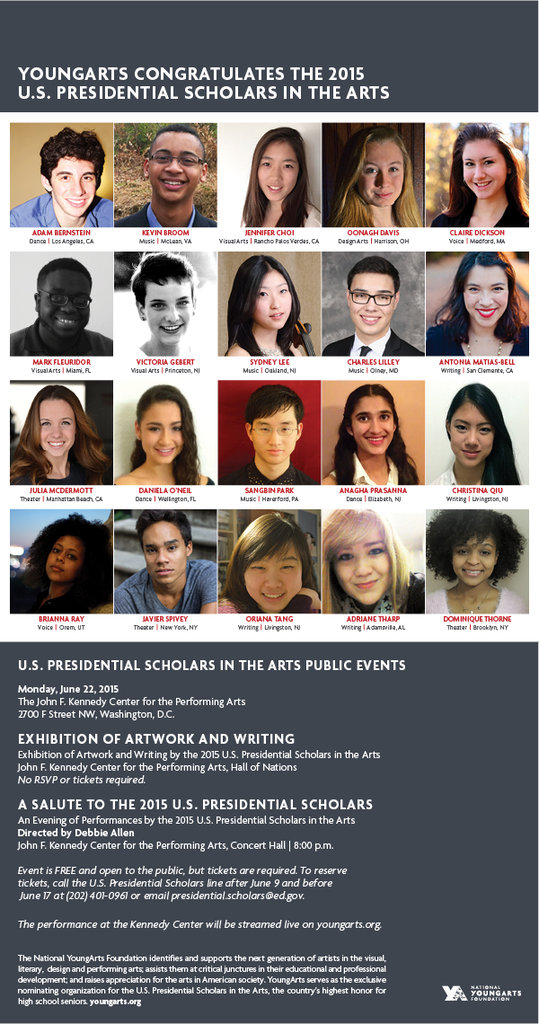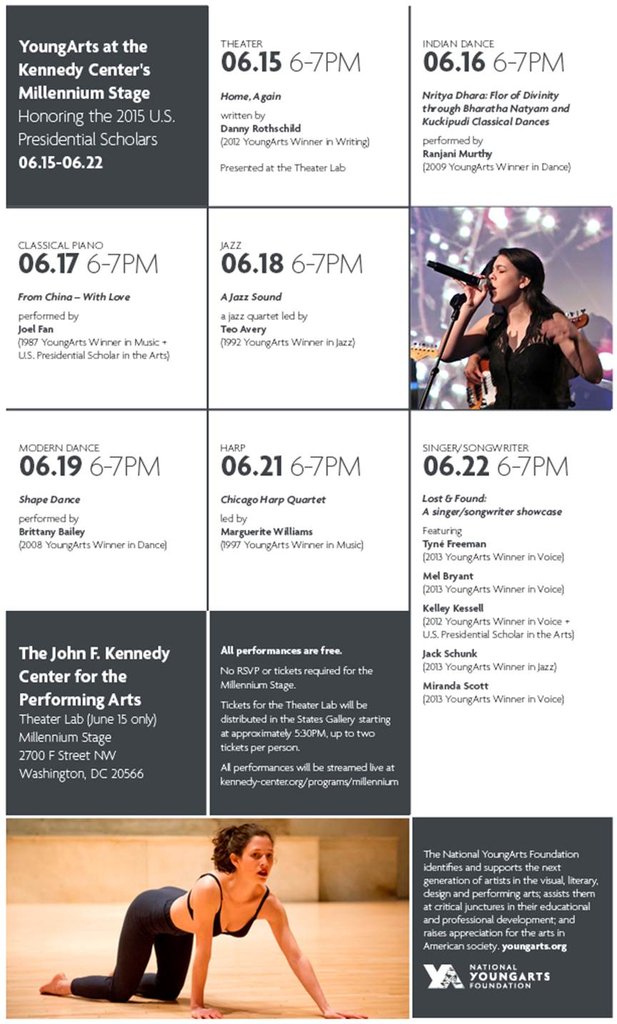 Links:
Attachments: