Project Report

| Mar 18, 2014
2014 first quarter line up!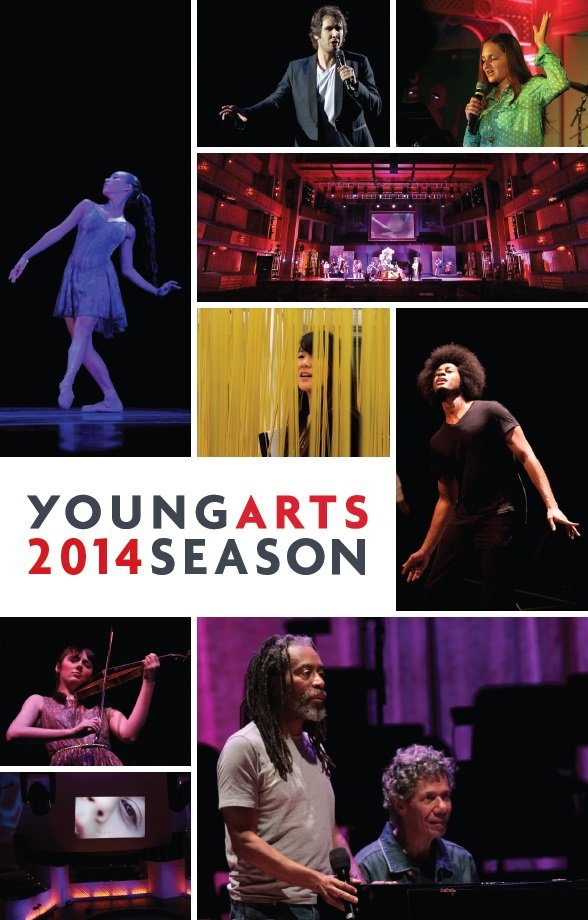 It has been an exciting start to 2014! YoungArts hosted its 33rd annual YoungArts Week in Miami January 6 - 12, 2014. The organization welcomed 171 young artists to participate in master classes, exhibitions, and performances throughout the city. The culmination event YoungArts Backyard Ball, the largest fundraiser of the year, took place on the YoungArts campus on January 11. The Gala and special alumni performance brought together more than 800 notable guests to celebrate the artistic excellence of the 2014 YoungArts Finalists.
The evening raised significant funds to support the mission of YoungArts - to identify and support the next generation of artists, and contribute to the cultural vitality of the nation by investing in the artistic development of talented young artists in the literary, performing, visual and design arts.
In February, we celebrated our Miami regional winners with over 100 students participating in master classes, workshops and performance opportunities.
Next Up.....
YoungArts Los Angeles (March 18 - 23) and YoungArts New York (April 1 - April 7). Stay tuned for schedule details.
Over the past 32 years, YoungArts has provided invaluable resources to talented high school students who aspire to a career in the visual, performing and literary arts. YoungArts has honored more than 17,000 alumni. YoungArts also has facilitated more than $150 million in college scholarship awards, and provided life-changing opportunities at pivotal points in these emerging young artists' development.
Thank you for your support and help in advancing our mission.