Project Report

| Jan 24, 2013
YoungArts Week hosts 152 young artists.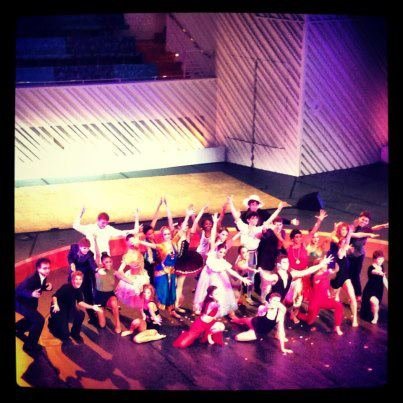 The 2013 edition of YoungArts Week, which took place from January 6 – 12, provided 152 young artists from 29 states the opportunity to participate in a week of intense master classes and workshops with distinguished master teachers and mentors such as Joshua Bell, Plácido Domingo, Rachelle Fleming, Adrian Grenier, Bill T. Jones, Lourdes Lopez, Brian Stokes Mitchell, Tarell McCraney, Andrew Rannells, Desmond Richardson, Zuzanna Szadkowski, and Marisa Tomei. Finalists shared their talents each evening in free performances, readings, exhibitions and screenings at notable Miami institutions such as The New World Center, Miami Art Museum, and the Adrienne Arsht Center. The closing night An Affair of the Arts Performance and Gala opened with amazing performances by some of YoungArts most talented alumni, was followed by dinner, and concluded with the audience, alumni and finalists enjoying dessert and dancing on Flagler Street, with DJ Irie spinning.
Next up on our calendar is YoungArts Los Angeles, a new regional program joining YoungArts' ongoing programs in Miami, New York, and Washington, D.C. which invites approximately 90 YoungArts Winners living in the greater Los Angeles area to participate in YoungArts Los Angeles from February 6 to 11. Like the Finalists enjoyed during YoungArts Week, these young artists will share life changing experiences including master classes and workshops with notable artists in the visual, literary and performing arts. If you are the Lost Angeles area and are interested in attending any performances, please contact us at development@youngarts.org.
Also, BOBBY MCFERRIN: A YoungArts MasterClass, is set to premiere on HBO on February 12, 2013. The Special Presentation is the second episode of the second season of the acclaimed Emmy-nominated program, which presents world-class creative artists who share their art and life experiences with small groups of young artists who represent a new generation of American talent. Check your local listings!