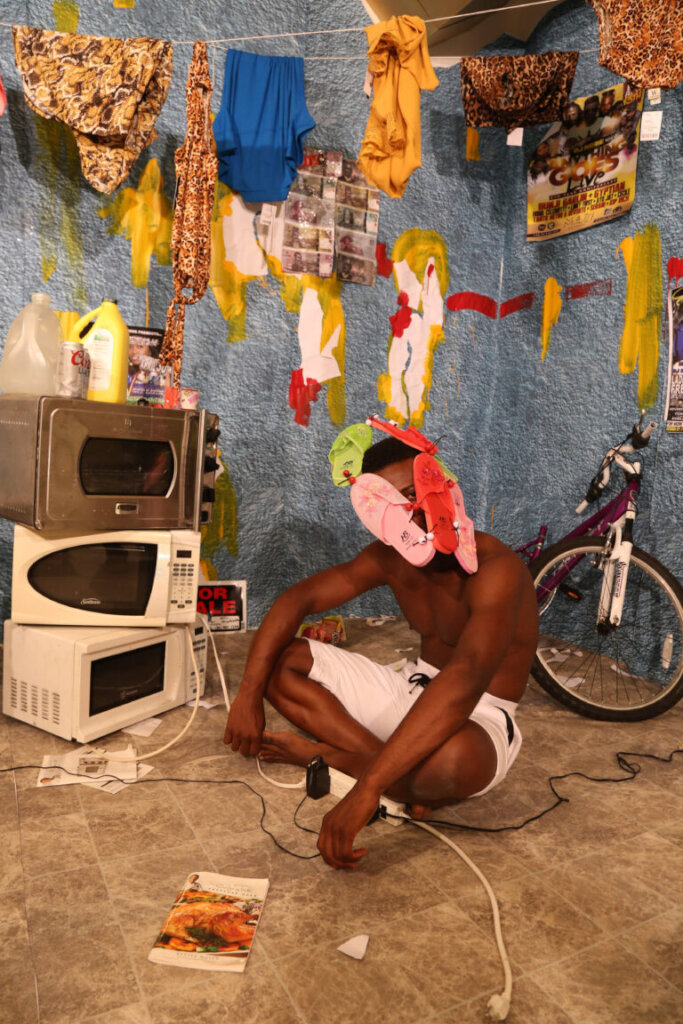 As we continue to celebrate YoungArts' 40th anniversary and 40 years of serving artists, we are grateful for the many artists, friends and supporters who make YoungArts programming possible. We are delighted to share the following update:
2022 National YoungArts Week+
In January, YoungArts was excited to welcome 155 young artists from across the country and around the world for a virtual week-long intensive training program. Young artists participated in a total of 248 classes, where they gained valuable technical skills, collaborated with artists outside of their discipline and discovered a supportive, affirming and motivating community of peers and mentors, icnluding conductor Gerard Schwarz, dancer and choreographer Patricia Delgado, jazz pianist George Cables, writer Antwaun Sargent, jazz guitarist Raul Midón, poet Richard Blanco, actress Kate Burton and architect Germane Barnes.
Home: Reimagining Interiority
On April 7, YoungArts celebrated the opening of Home: Reimagining Interiority, a new group exhibition that explores the significant ways Black visual narratives respond to the dynamic cultural, political, social, economic and intimate changes that have forced us to (re)interrogate previous conceptions of Blackness and home.
Featuring photographic and text-based artwork created against the backdrop of the pandemic, the artists, 20 YoungArts award winners across disciplines and generations, draw the viewer in to show the intimate and personal impact of larger social and political events that we are only beginning to understand. The exhibition is co-curated by Dr. Joan Morgan and Dr. Deborah Willis, both directors at the NYU Institute of African American Affairs, Center for Black Visual Culture. "The past two years have given us all so much to think about and process as we have been forced to renegotiate and navigate our relationship with the idea of 'home' and identity. Working with these artists and seeing how they have come to understand their sense of self and home during these times has been an amazing experience," said curators Dr. Willis and Dr. Morgan.
Home: Reimagining Interiority will be on view in the YoungArts Gallery in Miami from April 7 through August 1, 2022 and will then travel to The Department of Photography & Imaging, Tisch Gallery at NYU, where it will be on view throughout the fall 2022 semester.
Artist Awards
YoungArts is grateful to support artists with unrestricted awards. This spring, we were delighted to announce the following awards:
Lin Arison Excellence in Writing Award
Stella Lei has been named as the recipient of the 2022 YoungArts Lin Arison Excellence in Writing Award, a $50,000 scholarship given each year to a YoungArts award winner in Writing.
"The panel selected Stella Lei, whose extraordinary skills in the craft of fiction are matched only by her innate gifts as a storyteller," said Christopher Castellani (1990 & 1992 YoungArts Winner in Writing and National Selection Panelist). "With assured sentences that convince and transport, unforgettable characters with rich inner lives and complex histories, and the most precise and evocative language, Stella's work exhibits a sophistication rarely found among writers at any age. Stella's fiction, like all great fiction, has an ineffable quality that transcends itself and demands that the reader pay attention; in this way, and so many more, Stella immediately distinguished herself as one of the most compelling and exciting writers we've encountered in many years."
"As soon as National YoungArts Week+ began, I was struck by the vibrant and all-consuming love everyone had for their art," said Stella Lei. "The experience reinforced and reshaped how I approach my work—as an outlet, as archive, as beauty, as survival. I am beyond grateful for this scholarship and the opportunities it provides to keep creative writing. I aspire to continue making art long into the future, giving voice to my narrative and showing other young artists that they too deserve to be heard."
Stella Lei is a writer based in southeast Pennsylvania. Her poetry and prose, which have been published in multiple magazines, embrace the surreal and find the fantastic among the everyday, featuring settings and characters infused with wonder and magic. Lei's writing has been nominated for Best of the Net and the Pushcart Prize and selected for the Wigleaf Top 50 longlist. Her debut prose chapbook, Inheritances of Hunger, is forthcoming for 2022.
Jorge M. Pérez Award
Juan Jose Cielo has been named the 2022 recipient of YoungArts' Jorge M. Pérez Award. Cielo, a visual artist, was chosen for his thoughtful, multi-disciplinary artistic excellence and promise of future achievement. Cielo will receive an unrestricted prize of $25,000.
Juan Jose Cielo, a 2015 YoungArts winner in Visual Arts, is a Colombian-American artist based in New York who works in the medium of painting, photography, and short films. In 2017, Cielo was selected as an artist-in-residence with scientists and researchers at the Mars Desert Research Station in Hanksville, Utah. Cielo is a graduate of The Cooper Union in New York, with studies at the École nationale supérieure beaux-arts in Paris. His work has been exhibited at The Coral Springs Museum of Art, the Alliance Française Bogota, PennPlaza Pavilion, the Consulate of Colombia in New York, and the XVII Festival Internacional de la Imagen in Colombia. He is a recipient of the 2021 YoungArts Creative Microgrant. His work was recently published in National Geographic Traveler magazine June 2019 issue and has been featured on Univision 41 evening news.
A panel of judges selected Cielo based on his portfolio of work, which demonstrates depth of thought and insight by cleverly depicting simulations in painting, photography and short films where futuristic technology is interwoven with the sublime. Through his work, he grapples with the reality of the Latinx experience in the US, explores what it means to have a dual-heritage and creates space where Latin American myth and folklore are part of his vision of a futuristic world.
The Ashley Longshore Excellence in the Arts Award
YoungArts also recently announced the creation of a new annual unrestricted $25,000 award furthering its mission of providing support to artists at all stages of their careers.
The Ashley Longshore Excellence in the Arts Award is a $25,000 unrestricted award that deepens and expands support for artists in the disciplines of photography, musical theater and visual arts. In addition to the cash award, artists will have the opportunity to benefit from further mentorship, continuing education that can influence the trajectory of their careers.
In its inaugural year, the award will be granted to a past YoungArts winner in Theater (Musical Theater) and will honor the vibrant memory of Patrick B. Hale, an interdisciplinary artist in musical theater and visual arts. In the second and third years, the award will be granted respectively to a past YoungArts winner in Photography, in memory of photographer Alix Edmonson Martinez, and to a past YoungArts winner in Visual Arts. To be considered for the award, all candidates must be 25 years or older and exemplify the traits of artistic rigor, excellence, a love of their craft, and demonstrate an active interest in furthering the arts in their community.
For more information on these and other programs at YoungArts, please visit www.youngarts.org.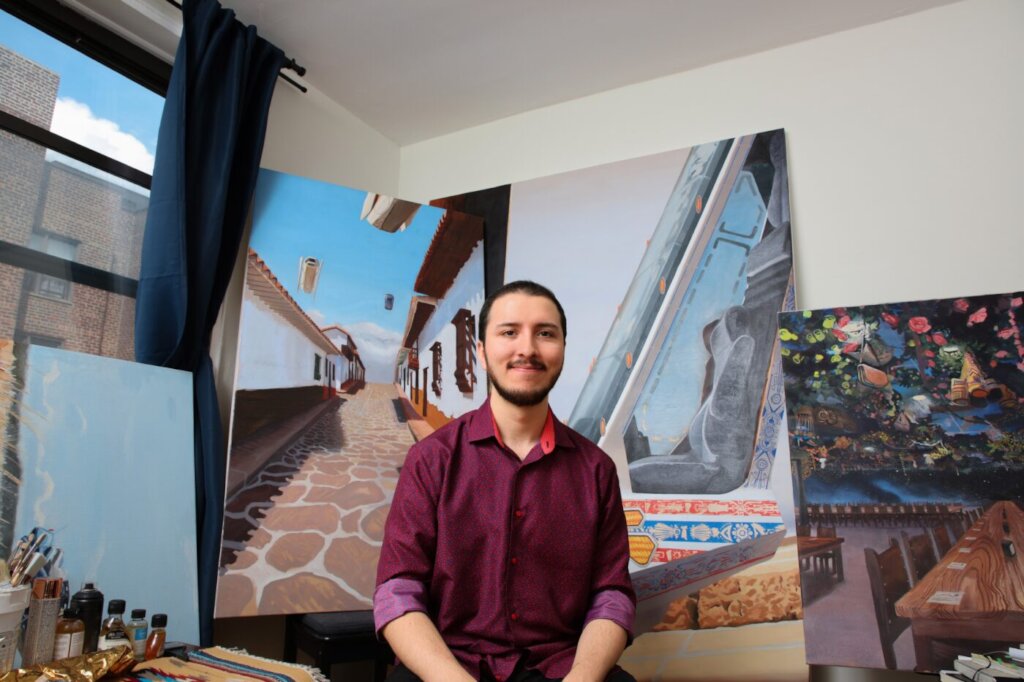 Links: