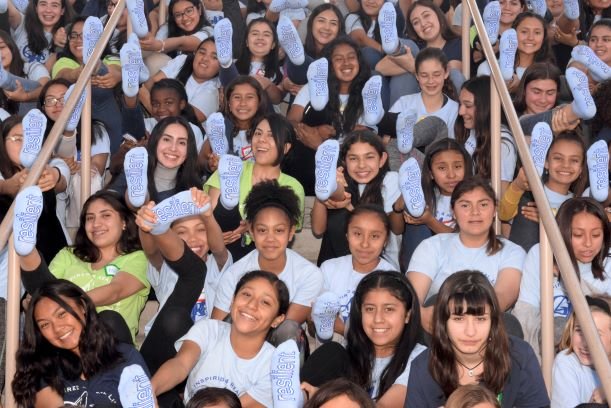 "Everything can change in an instant. Everything. And then there is only before and after." - Phyllis Reynolds Naylor.
Greetings 4GIRLS Friends,
The quote above has never been more applicable for so many as it is during these times. The 4GIRLS leadership team hopes that this message finds you healthy in mind, body, and spirit.
In early March, a couple of weeks before California Governor Gavin Newsom ordered Californians to "stay at home" due to Covid-19, the 4GIRLS Anaheim team held our organization's last in-person activity, an art based Empowerment Event at The Ponderosa Family Resource Center. The theme of the event was "Where Will My Feet Take Me?", providing the 23 girls in attendance an opportunity to reflect on what path they see for themselves in their future. One fun exercise included having the girls look at each other's shoes and acknowledging that they were all different and that that was okay because everyone has a different path requiring a different pair of shoes. It was a fun and inspiring activity and culminated with the girls making a banner for International Women's Day 2020. And, then, everything changed.
As with most areas of life these past couple of months, the COVID-19 pandemic has altered the way that the 4GIRLS Organization is currently operating. A couple of months ago, what we would have expected to be sharing with you in this edition of the GlobalGiving Project Report, was the tremendous success of our 10th Anniversary 4GIRLS Workshop in Long Beach, CA. We would have been excited to report that we had the largest attendance of girls in the history of this organization. We would have praised the subject matter experts that contributed their time and talent to deliver a meaningful and impactful program, incorporating this year's theme - BOLD. We would have shared inspiring anecdotes from our remarkable keynote speaker - President's Scholar, McNair Scholar and California State University Long Beach Associated Student's "Woman of the Year", Taryn Williams. We would have shared with great joy that Maria Shriver's daughter, bestselling author and advocate Katherine Schwarzenegger Pratt, was our special guest speaker. (Maria Shriver, via the California's Women's Conference that she used to host, is the inspiration for 4GIRLS!) And, most importantly, we would have shared some of the transformational moments of the workshop from the vantage point of the middle school girls in attendance. Unfortunately, we do not have any of these stories to share because the workshop was postponed indefinitely due to the pandemic.
This situation has prompted the 4GIRLS Organization to assess and consider new ways for delivering our program, so that girls in the communities that we serve can continue to receive inspiration and empowerment even though we cannot hold in-person events at this time. To that end, 4GIRLS recently established a "Virtual Outreach" Committee to expand our program by developing a more robust virtual presence and enhancing our impact via our social media platforms. The committee is currently actively working with our Junior Mentors to create some fun and impactful social media campaigns and develop virtual activities to keep the middle school girls, who were not able to attend the workshop, engaged. (The Junior Mentors are high school girls that help to facilitate the workshop experience for the middle school girls.) The energy and excitement among the committee members and the Junior Mentors is palpable and it is great to witness that, out of uncertainty and chaos, new ideas and creativity can flourish. What we do know for certain is that many, if not all, of the new virtual programs that are being developed will be added to our 4GIRLS "toolkit" moving forward. We will continue to leverage these virtual programs even after we are able to return to our in-person activities as they will be a great vehicle to allow the 4GIRLS mission to reach even more girls, including those beyond the geographic regions in which we operate today.
Since our last report, the 4GIRLS Board of Directors has undergone a change in leadership. Kerith Dilley, 4GIRLS Board President, resigned, and Yesmean Rihbany, 4GIRLS Board Member, was voted in as the new Board President. In addition, Lisa Monteiro, 4GIRLS CFO, resigned, and Sharon Faustina, 4GIRLS Board Member and Long Beach Chapter Treasurer, was voted in as CFO. Having dedicated several years and many woman hours of meaningful and impactful service to the 4GIRLS Organization, both Kerith's and Lisa's contributions to 4GIRLS have been significant on many levels and their mark on our organization is indelible. We are forever grateful for their service! Subsequent to these Board departures, we added two members to the 4GIRLS Board of Directors - Claudia Copley, Founder of 4GIRLS, and, Janet Bittner, former Executive Director of 4GIRLS. Both Claudia and Janet bring tremendous passion, wisdom and vision to the organization and we are excited to have them on the Board.
In a period marked by a lot of change, the 4GIRLS team has been able to successfully regroup and pivot thanks to strong leadership and committed volunteers. As we look forward to the future, we will continue to build on the core strengths of the program while innovating in areas that will allow 4GIRLS to evolve in new and exciting ways so that we can continue to inspire and empower middle school girls. And, we look forward to announcing the 4GIRLS scholarship winners over the course of the next couple of weeks. Now, more than ever, these girls need to be recognized and rewarded for their resilience and hard work during these uncertain times.
Wishing our 4GIRLS community, donors and business partners continued health and safety.
Sincerely,
The 4GIRLS Board of Directors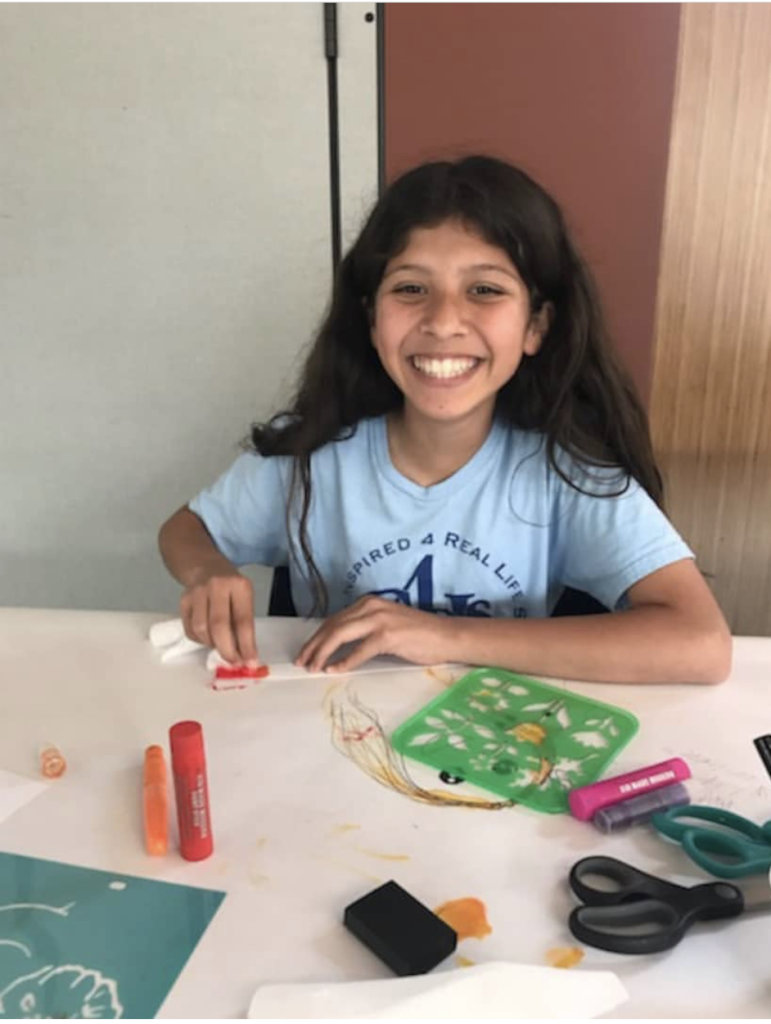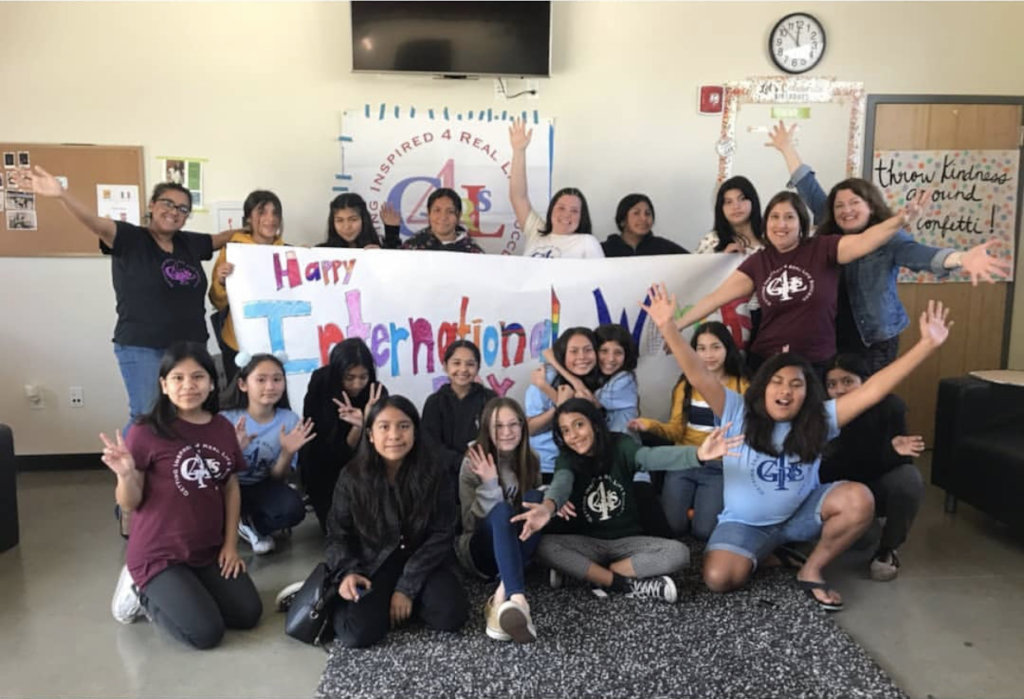 Links: