Greetings 4GIRLS Friends,
This past quarter was a momentous one for 4GIRLS in a variety of areas - we exceeded previous records with regards to the number of 4GIRLS Workshop attendees and in our fundraising efforts, we participated in a fun, new experience and, we announced some significant changes within our organization.
We are proud to announce that, as the Orange County chapter continues to expand its reach, 90 middle school girls were empowered at the 4GIRLS Workshop that took place on October 12th and 13th, at the Ponderosa Family Resource Center in Anaheim, CA. This is the largest group ever to attend the Orange County event! In addition, there were 14 high school girls who served as Junior Mentors and 14 adults who served as Mentors. And, there were approximately 20 female volunteers throughout the weekend helping to ensure that the event ran smoothly. We are so grateful to all of the individuals that gave of their time and energy so selflessly! The theme of this year's conference was "Resilient" and the girls in attendance had the opportunity to learn from a number of subject matter experts who incorporated the theme into their sessions, such as Girls Inc, Resilience OC, Power of One (Self Defense) and many more. The event was clearly impactful as is evident from some of the feedback that we received, including:
"Thanks to the 4GIRLS Workshop, I want to show the world who I am." - Beyonce, a 7th grader
"Tomorrow I am going to make one change to my life, and it will be to never give up." - Scarlett, an 8th grader
"One new thing I learned about myself during the 4GIRLS Workshop was that I am capable of helping these girls." - Ana 12th grade Junior Mentor
We never cease to be awed by the transformation the girls experience when they participate in this program!
Over in Long Beach, the 4GIRLS team was immensely busy preparing and executing on their biggest 4GIRLS fundraiser to date! The Long Beach Annual Gala took place on November 1st at the Recreation Park Golf Course in Long Beach, CA. The theme was "Noche Para Las Niñas" (English translation, "A Night for the Girls") – and was a play on the Día de los Muertos theme. Everyone got into the spirit of the event with festive face painting, terrific Folklórico dancers and a delicious Mexican feast. The highlight of the evening was our guest speaker, Yareli, a 9th grader who attended the 4GIRLS Workshop throughout middle school. She spoke from the heart as she shared:
"Another thing they manage to talk about at the workshop was about bullying. I was picked on my whole entire school life and it affected me so much. Being bullied gave me the false impression that I needed to be what the bullies wanted me to be. People are always going to criticize you no matter what and you can never seem to satisfy them. Though it is hard having to go through it, I had to remind myself just to be me. I come to school to continue my education and increase my chances of a brighter future, not to subject myself into what others want me to be. I came into the workshop nervous and afraid, but I left feeling good about myself and aware that I am worth everything."
Powerful words from a young woman who now realizes she is powerful!
And, speaking of powerful, 4GIRLS participated in the Belmont Shore Christmas Parade in Long Beach, CA on December 7th. Our float was adorned with empowering words, which were themes from our past workshops – including the word, "powerful". This was the first time most of the girls (and adult volunteers) had ever been in a parade and it was an experience they will not soon forget. It was a great opportunity to showcase our organization and give the community an opportunity to see and hear from us in a fresh new way. One of our Junior Mentors, Sion, mastered the microphone and enthusiastically shared with the crowd about our organization and our mission. It was great for all the girls to witness Sion using her voice with such confidence! And, we all used our voices as we sang inspiring songs from our 4GIRLS playlist proudly and loudly – and, many in the crowd sang right along with us! It was a memorable evening and we are already thinking about next year's parade!
In closing, we have some announcements to share. First, the Samueli Foundation donated $10,000 to 4GIRLS Orange County! The Samueli Foundation is a philanthropic organization that provides financial support and services to local nonprofits and we are so appreciative of their generosity! This gift will allow the Orange County Chapter to further expand their reach and perhaps break their workshop attendance record again next year!
And, we have important leadership changes to report at both the Board and Chapter levels. With regards to the Orange County Chapter, we are excited to announce that Hadela Sanchez will now serve as the new Orange County Chapter Director and Angie Gomez, former Chapter Director, will now serve as the Associate Director. At the Board level, Janet Bittner has decided to step down as Executive Director, but will continue to contribute her time and talent to the Long Beach Chapter. And, our Founder and Board President, Claudia Copley, has decided to step down as Board President after 10 years(!), but will continue to be a 4GIRLS leader and visionary as the Long Beach Chapter Director. Kerith Dilley is our newly elected 4GIRLS Board President and we are honored to have her level of non-profit expertise and leadership taking us into the next decade of 4GIRLS!
Wishing our 4GIRLS community, donors and business partners an empowering and inspiring 2020!
Sincerely,
The 4GIRLS Board of Directors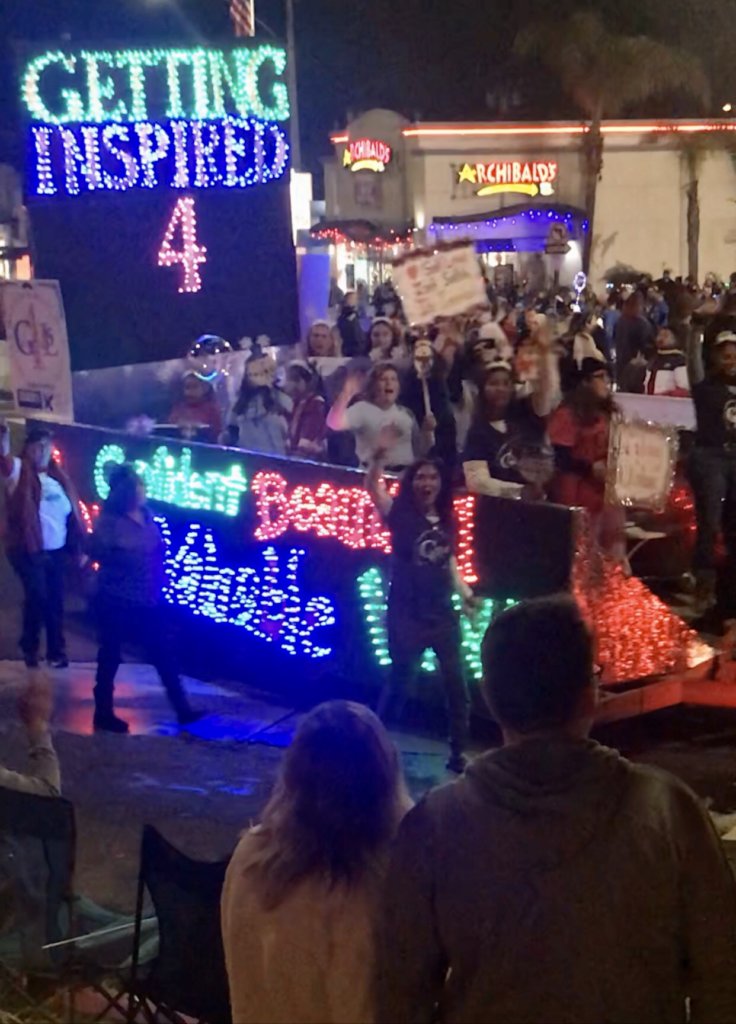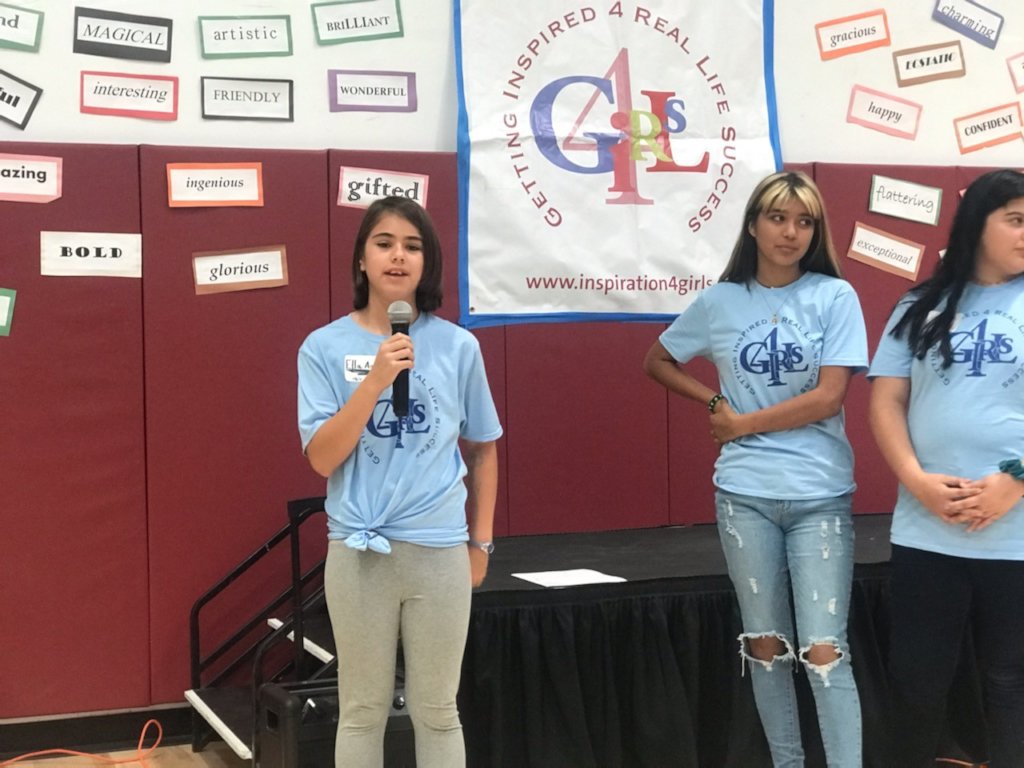 Links: