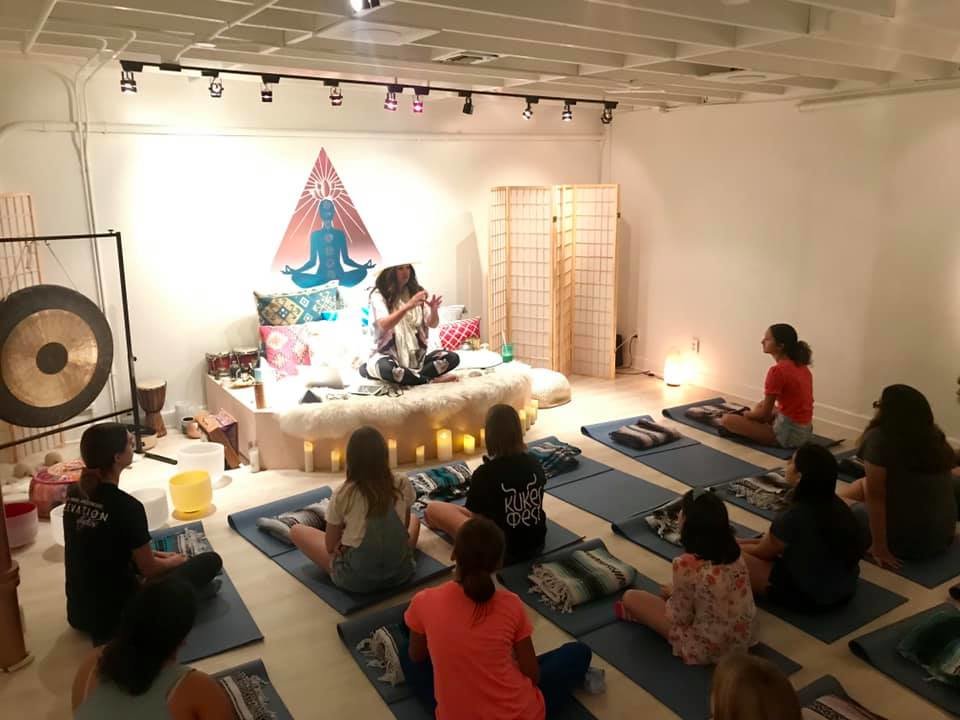 Hello 4GIRLS Friends,
This past quarter has been a busy time of community outreach, fundraising activities and event planning sessions, all in preparation for our upcoming key events, including the 4GIRLS Orange County, CA Annual Workshop. We also had our share of fun along the way for both the adults, who the Orange County Fundraiser at the Tennis Club at Newport Beach, and the girls, who attended the "Unwind and Undo Stress" Empowerment Event in Long Beach.
Community Outreach and engagement is very important for nonprofits in order to become or stay connected with volunteers, supporters and the community at large. At 4GIRLS, we have a number of leaders that do an excellent job with Community Outreach and they were actively out in the community this past quarter evangelizing the 4GIRLS' mission and purpose. Some of the events in which we participated include the Wells Fargo Volunteer Expo, National Night out in Anaheim and Santa Ana (a community-building event that promotes police-community partnerships), Brookhurst Junior High Registration Week, and Back to School Night at both Brookhurst Junior High and Ball Junior High. These community outreach activities have yielded volunteers, workshop presenters, mentors, junior mentors, workshop participants and even a board member. Clearly, they are an important component of our communications strategy, and, as such, we will continue to dedicate time and resources in this area.
Also important to 4GIRLS (and, critically so) is fundraising. If you are receiving this Global Giving update, you know this to be true. 4GIRLS would not be able to fund and deliver all of the various programs that we offer were it not for fundraising. On July 2nd, 4GIRLS partnered with Mixed Bag Designs by Boon Supply, Mixed Bag Fundraiser for 4GIRLS, who has generously offered 40% of the profits of all purchases made at the link listed to 4GIRLS. The primary fundraiser during the quarter, however, was held on September 6th at the Tennis Club at Newport Beach. The venue was lovely, the food was tasty, and the auctioneer kept the attendees engaged! The result was a successful evening where the funds raised will allow more girls to attend the 4GIRLS Orange County Workshop than ever before. Our organization is grateful to the 4GIRLS supporters that joined us at the event – your contributions will make a difference in the lives of many of the young women in the community!
Our fundraising efforts allow us to offer programs and activities like the Empowerment Event that we held on September 15th at Go Inward Holistic Sanctuary in Long Beach (https://www.goinwardlb.com/). The theme of the event was "Unwind and Undo Stress" and Cori Cauble, Awareness and Meditation Coach, lead the group through a relaxing and fun yoga, movement, breathwork, and meditation session. Cori had the girls focus on the power they can feel when controlling their anxiety and breath. They also learned positive self-talk and awareness techniques. The girls thoroughly enjoyed the event and the feedback received was overwhelmingly positive including, "It was amazing!", "What a wonderful event!", "My daughter loved it!", and, our favorite, "What am I feeling? What is this feeling? Oh, it's euphoria!" Equipping girls with life skills and toolsets like these is one of the key undertakings of 4GIRLS. A core tenet of everything that we do, whether at an Empowerment Event such as this or at a 4GIRLS workshop, is that we inspire and empower middle school girls preparing them for real life success.
And, speaking of a workshop, the Orange County workshop is quickly approaching and will be taking place on October 12th and 13th in Anaheim. The team has been working diligently as they prepare to deliver the best and biggest workshop yet! We are expecting over 100 girls to attend, ready to be inspired and empowered! To apply to be a 4GIRLS workshop participant, junior mentor, adult mentor or volunteer, please visit our website at https://www.inspiration4girls.org/1/apply/.
In closing, we would like to thank the Anaheim Community, who in July, granted 4GIRLS Orange County with a $1,500.00 check! We continue to be humbled by the generosity of the communities that we serve. We cannot accomplish our mission without you!
Sincerely,
The 4GIRLS Board of Directors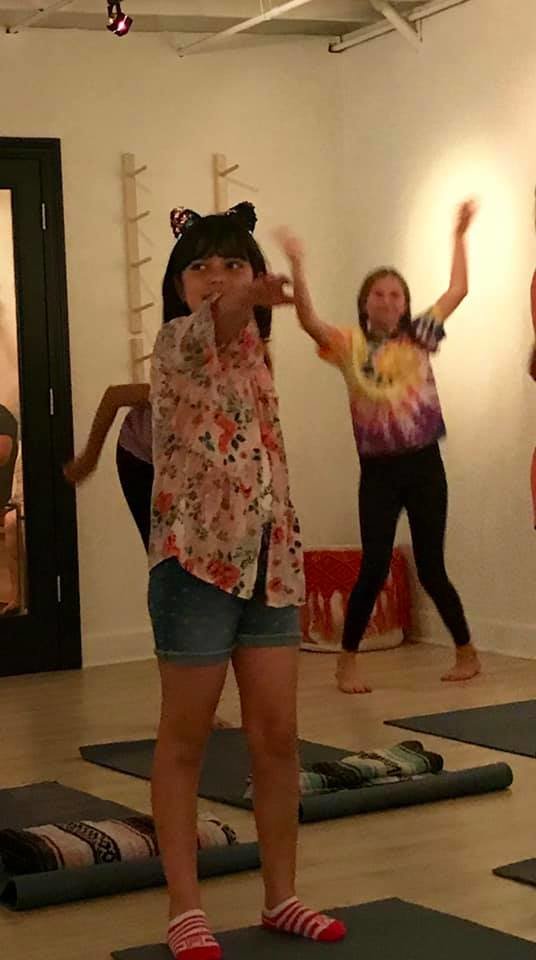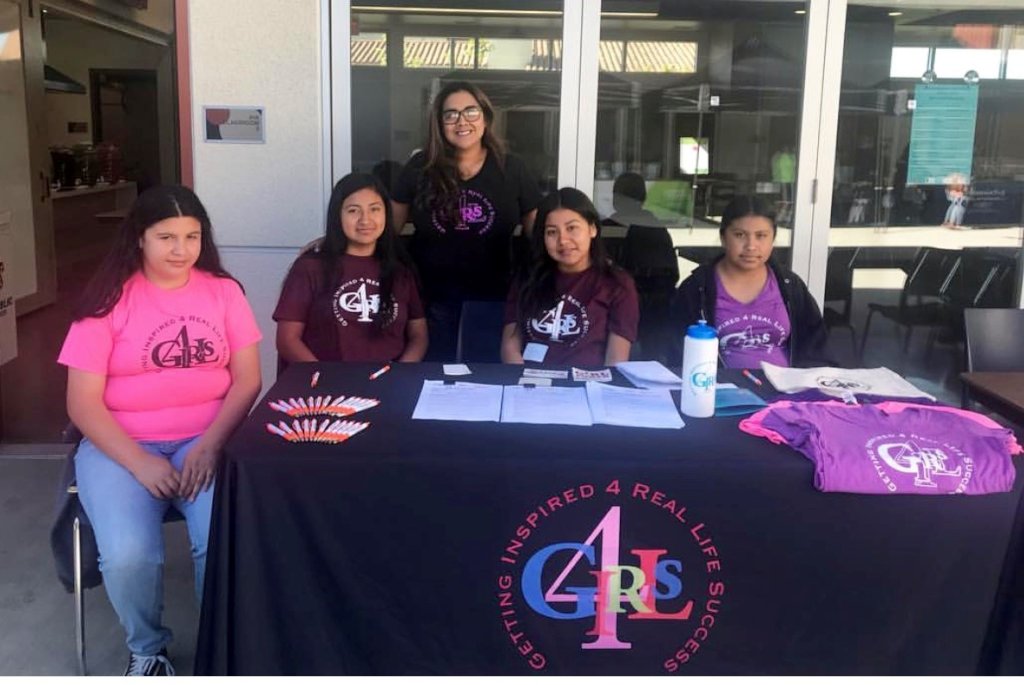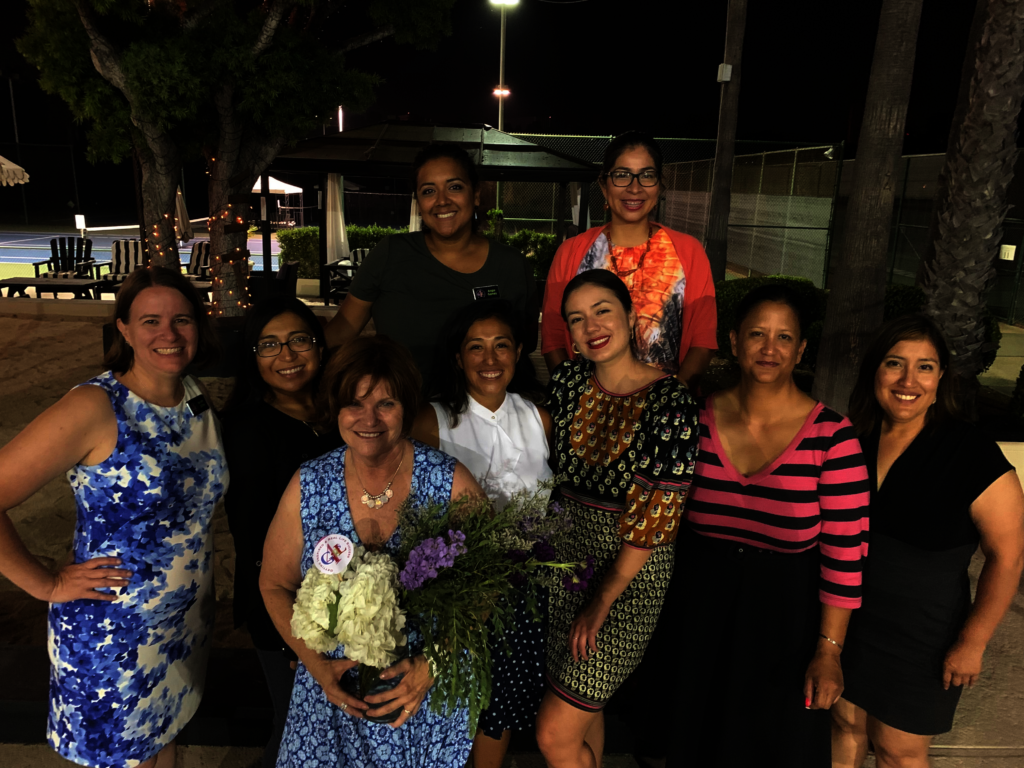 Links: