Project Report

| Jun 17, 2021
Mayan Guardians of the Melipona Bee - 5th Report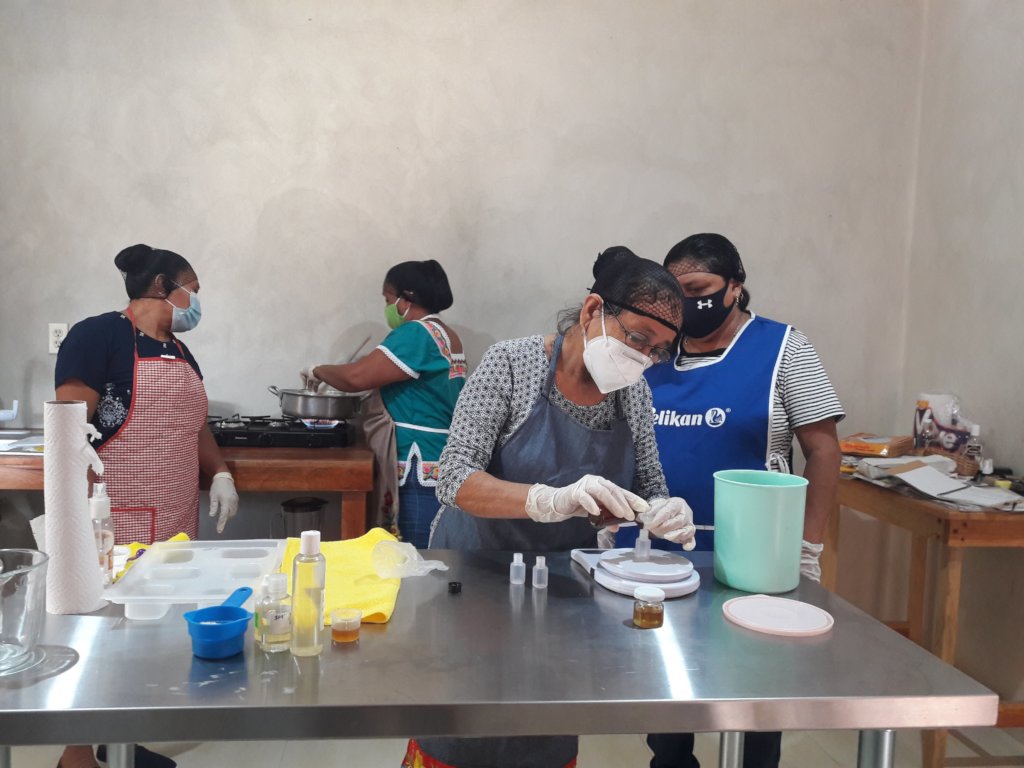 A pesar de la crisis económica, sanitaria y social, derivada de la pandemia y de las diversas tormentas tropicales en 2020, las beneficiarias (mujeres rurales e indígenas de la Península de Yucatán) continúan trabajando por proteger a la abeja melipona y por lograr su empoderamiento económico.
Con la reapertura de actividades comerciales en los centros urbanos, 90 mujeres rurales e indígenas se han capacitado en medidas de seguridad e higiene para proveer de productos de alta calidad con controles más estrictos.
Asimismo, con el fomento a la asociatividad, la red de productoras de miel melipona llevó a cabo intercambios de conocimientos técnicos, procesos de producción para la estandarización y control de calidad de los productos de transformación y envasado de miel melipona.
El 100% de las participantes implementa prácticas sostenibles en su actividad productiva, como es el realizar jornadas de reforestación en sus comunidades con la finalidad de mantener el hogar y alimento natural de la abeja melipona.
También reiniciamos sesiones formativas de manera presencial empleando una estrategia de pares, pues se imparte capacitación al 30% de las beneficiarias, quienes, a su vez, replican los conocimientos con sus compañeras y evitar, de este modo, la aglomeración y evitar posibles contagios.
Finalmente, el principal reto sigue siendo la comercialización a través de nuevos canales y nichos de mercado, y para ello, las beneficiarias han desarrollado una página web: https://yaalkaab.com/
¡Te invitamos a visitarla y a seguir empoderando mujeres rurales!
------------
Despite the economic, health and social crisis, derived from the pandemic and tropical storms in 2020, the beneficiaries (rural and indigenous women of the Yucatan Peninsula) continue to work to protect the melipona bee and to achieve its economic empowerment.
With the reopening of commercial activities in urban centers, 90 rural and indigenous women have been trained in safety and hygiene measures to provide high-quality products.
Likewise, with the promotion of associativity, the network of Melipona honey producers carried out exchanges of technical knowledge, production processes for the standardization and quality control of the transformation and packaging products of Melipona honey.
100% of the participants implement sustainable practices in their productive activity, such as reforestation in their communities in order to maintain the home and food of the melipona bee.
We also restart face-to-face training sessions using a peer strategy, since training is provided to 30% of the beneficiaries, who replicate the knowledge with their colleagues, avoiding crowding and possible contagions.
Finally, the main challenge is the sale of their products through new channels and market niches, and for this, the beneficiaries have developed a website: https://yaalkaab.com/
We invite you to visit it and continue empowering rural women!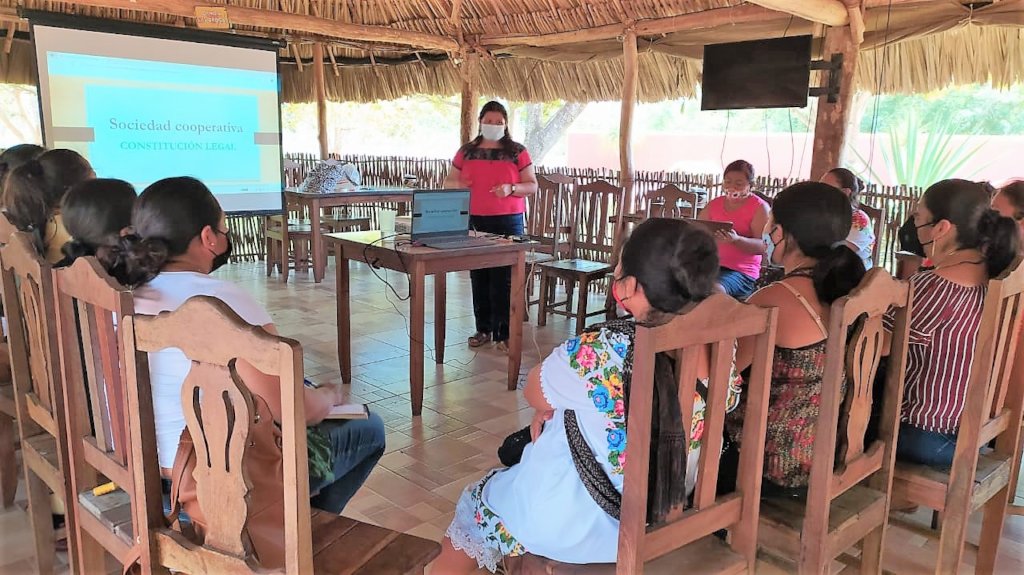 Links: