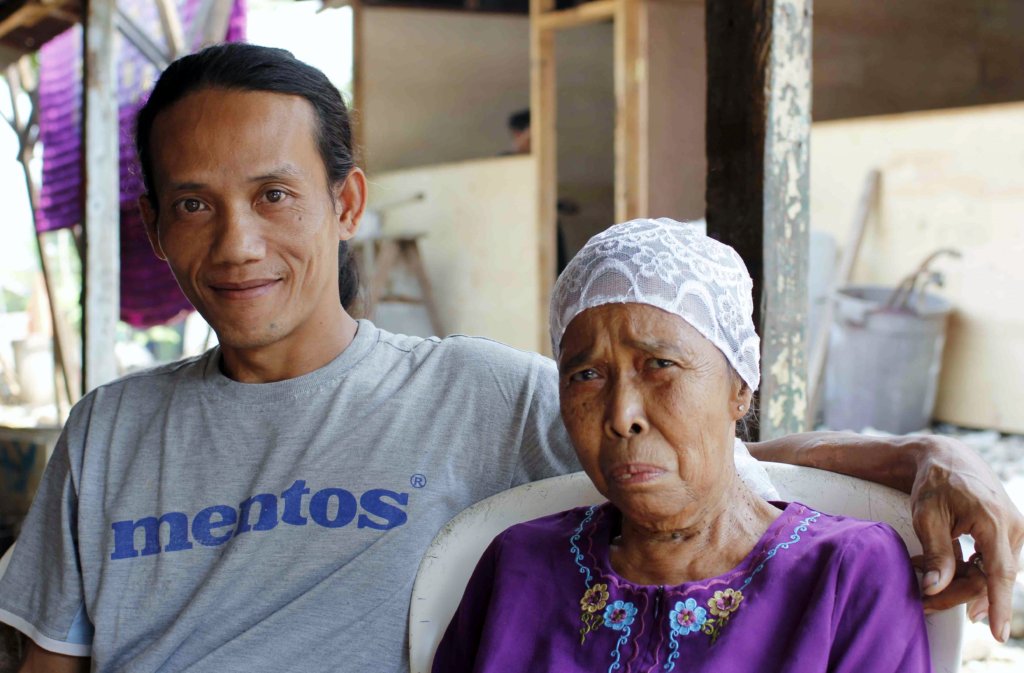 The trash pickers of Jakarta have very little money and few possessions. But as I travel through the community during my visits, I have met some very generous people. Not only do they share the little that they have but they freely open their hearts and homes to others even less fortunate than they are.
Thirty years ago, Endi was a 7 year old street kid in Jakarta. He had been living in an orphanage, and never knew his father. His mother visited him during holidays but could not take care of him. When she stopped visiting, he ran away. Endi survived on the streets of Jakarta working odd jobs for two years. When he was nine he met two other boys, Sapei and Sunardi. They felt sorry for Endi and convinced him to come home with them.
Home turned out to be the Cirendeu open garbage dump. Sapei and Sunardi were two of the eight children of Pak (Mr.) and Ibu (Mrs) Salim. A big family already, yet he was welcomed as if he was their own child. The Salim's were Endi's first real family. Pak Salim taught him important things to survive in the world, just as he had taught his other sons.
One of the reasons why XSProject exists is because Pak Salim always regretted that he and his children never had an education. He wanted future generations of children to have an education so they would not grow up to follow their parents to the trash business. This was a promise XSProject made to Pak Salim before he died in 2010.
Today, Endi 37, is married to Munah, 26 and has three children. Fiki 7 and the oldest, attends the XSProject pre-school and will enter First Grade in July. Sila 5, will start pre-school soon and Rafhah the baby.
Endi is a trash picker. He remains at Cirendeu, working with his brothers, selling recyclable materials to take care of his own family. But his children will never have to live that life. They will get a complete K-12 education through XSProject.
When Ibu Salim's house was destroyed by the floods in 2014, Endi, Sapei, Sundari and the neighbors built a bigger and better house for his "mother". While the family is strong and very close, Endi longs to one day find his birth mother, Luisawati. Since he was a young boy, he has saved every phone number and address of people who might know how to find her. He has not had luck yet, but does not give up hope, either.
As XSProject works in the trash picker community, we realize that every individual and every family has a story to tell; where they came from and how they got to Cirendeu. Breaking the generational cycle of trash picking and helping these families have a better quality of life is preparing them for a future when they will no longer have to live this way. At XSProject, though, we know the community and family bonds are strong and these can never be broken.