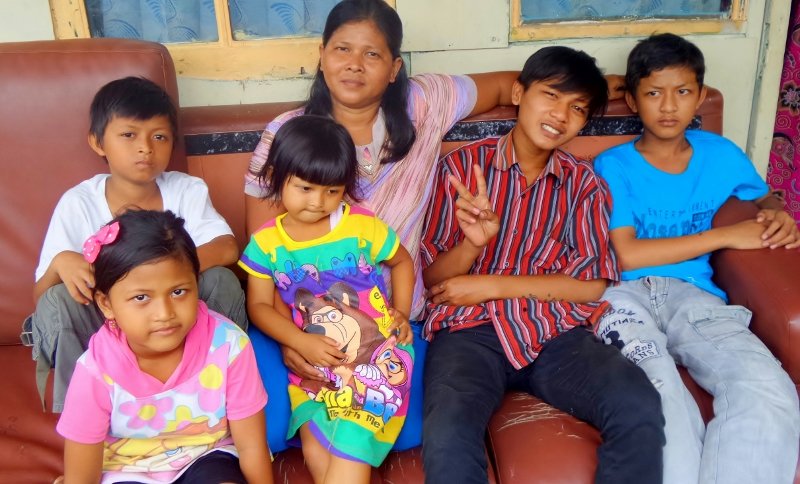 On April 21, Indonesian women will celebrate Hari Kartini. This day commemorates the birthday of Raden Ajeng Kartini (1879-1904), Indonesia's first feminist who elevated the status of women and is today a symbol of women's rights in Indonesia.
In Indonesia, women's rights can be learned through education and earned through actions. For women living in poverty, it can be difficult but not impossible. This is the story of Supena, who lives at the Cirendeu open garbage dump in Jakarta who is earning her rights by her actions.
The third child of a trash picker couple, she was born and has lived her entire life at a Jakarta open garbage dump. She left school after the Third Grade and was married by age 17. In 2004, the owner of the garbage dump, where her family lived, was cleared to build an apartment building and all the families moved to the Cirendeu open dump, where XSProject provides services and educational opportunities.
Soon after their move to Cirendeu, Supena's husband was sent to prison and she was left to raise her five children, with only the help of her sister, Wati. Today, three of her children attend school through the XSEducation Scholarship program. Her youngest will start pre-school at the XSVillage School this July.
As Hari Kartini approaches, Supena has many reasons to celebrate. Her husband, released from prison four years ago, has found good employment as a trash picker at a Jakarta municipal complex. Even though his salary is not enough to house, feed and clothe the family, they are all once again together. Along with her sisters, Supena sorts and washes trash that she sells to XSProject to make extra money. At XSProject, she is enrolled in the XSVocational Training Program, learning to make jewelry and accessories that XSProject helps her sell. With her sister, Wati, she also earns extra income helping with day to day chores at XSProject while her children are in school.
Supena is finding her self-confidence and dignity. Her path is long, but straight and she knows what she wants for herself and especially for her daughters. She has a bright smile and is a shining example of achievement to her family and her community.
P.S. If you want to know more about Raden Ajeng Kartini, her book ,Letters of a Javanese Princess is available at Amazon.com.