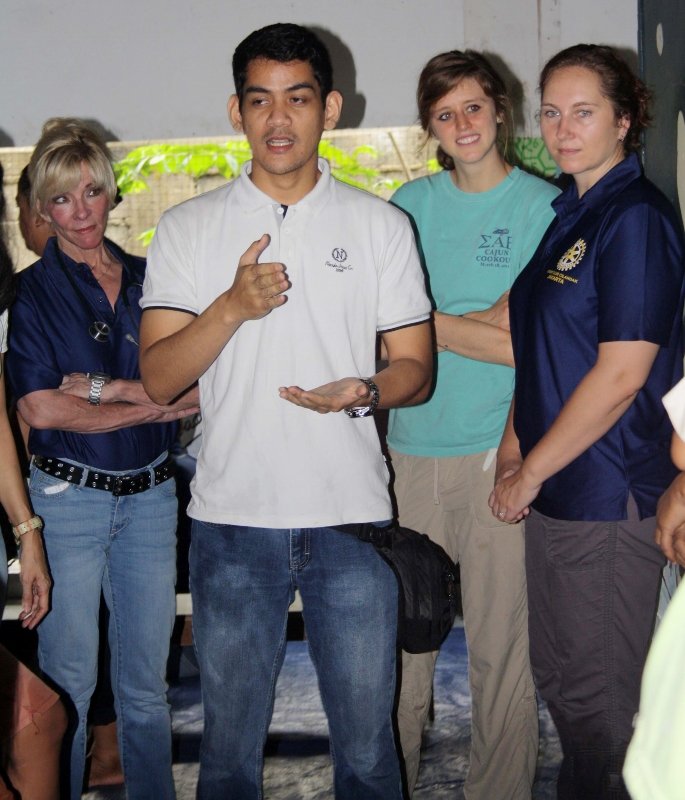 In April, XSProject and the Jakarta (Indonesia) Chapter of Rotary Clubs International teamed up to give tetanus vaccinations to the trash picker adults living at the Cirendeu community garbage site.
Oh wait! Did I forget to mention that, like most of us, trash pickers hate being stuck by needles?
Here's a video clip of the day's events: http://youtu.be/G4b66oiCh1k
Eighty people had signed up to receive vaccinations. But when the day arrived, only half of them showed up at XSVillage where the event was held. Curiosity and a free lunch brought in another 20 adults.There are still many more who need to have the vaccination, though.
Tetanus is a disease caused by bacterial poisons and marked by stiffness and spasms of the muscles and locking of the jaws.It is spread when water and sewage systems are disrupted, causing water contamination. It is especially dangerous to trash pickers and people who live at garbage dumps because their immune systems are already compromised.
Dr. Faauzan, talked to the community about being careful around scraps of metal and rusted nails. He shared the early signs and symptoms of the tetanus infection and encouraged everyone to take the series of 5 shots to have up to 25 years of coverage.
Dr. Faauzan's team included three volunteer nurses, a local nurse and 2 nurses from the Jakarta Rotary Club. Everyone got a blood pressure check and lunch hosted by XSProject. The children got to watch as moms and dads tried to be brave when it was their turn to be vaccinated.
You can help XSProject vaccinate the entire community with your $25 donation. The next vaccination date is November 4, 2014.