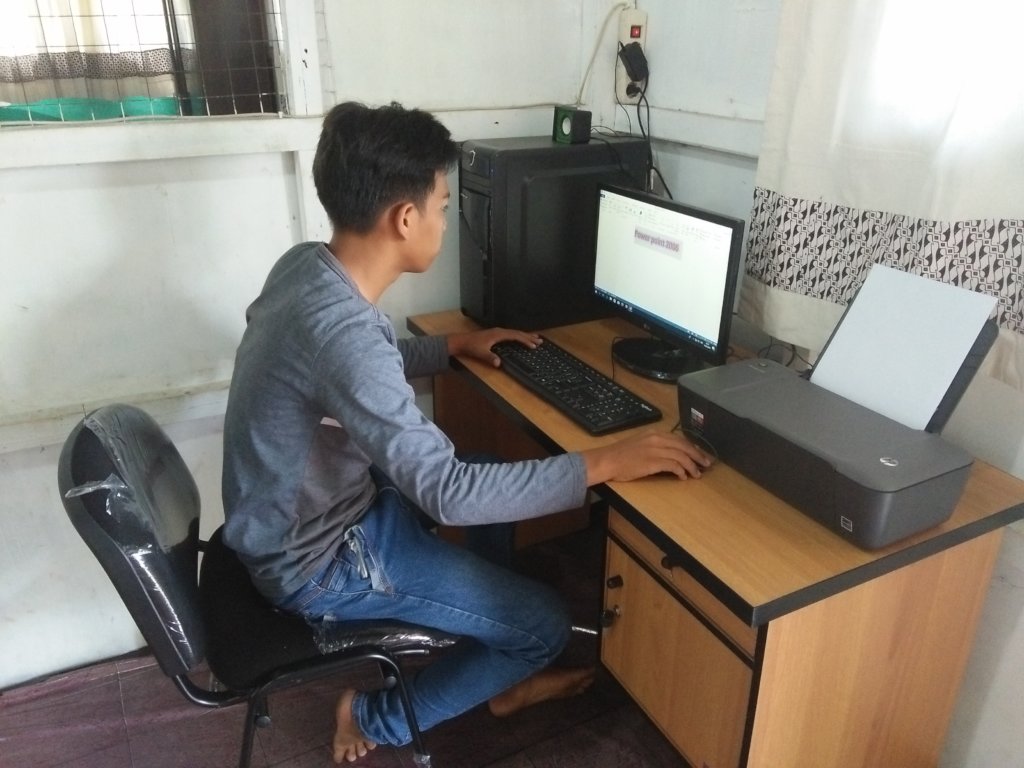 The use of computer now days has become part of everyday life and in everything we do, from the office to the school works. Unfortunately not everybody can afford to have his/her own computer.
XSProject feels that the community now needs to have a set of computer available so that the students, the moms, the teacher can use it anytime they need to, close to home and for free, then eventually, maybe the fathers can start learning how to use the computer.
When we put a new computer and printer in the community library, the community has many reasons to be happy and relieved.
Septi of Grade 6 said – 'When I have homework assignment that require a research from goggle, I have to use my mom's hand phone. The screen is small so it's hard to see and it takes a long time to get the information I need. Now I can have a bigger screen and I can do my homework faster. Bachrudin of Middle School said - ''The school asked ask me to learn on how to use computer to prepare for the exam, because we will use a computer to do the national exam, and now my friends and I can take turn practice for free and we can do this as many times as we can. Ardiansyah who just graduated also said that now he can search and process the college applications close to home and as long as they need on a free internet.
Ms. Vicky, our pre grade 1 teacher and Bedah – our community administrator, both are also grateful of having a computer in the community as they always need to use computer for preparing class programs and materials, and for Bedah to prepare reports on the community to XSProject office.
The parents are most welcome to the idea of XSProject provide the computer because it saves their time of taking their children to the 'internet café' – where they have to pay to use the computer, the internet access and to print their children home works. That was the only option for them to support their children education.
To the GlobalGiving donors, who have supported our community, we thank you and want you to know that your contributions have made this possible. We hope we can count on your support in trying to give better opportunities, not just for the children but also for their parents.