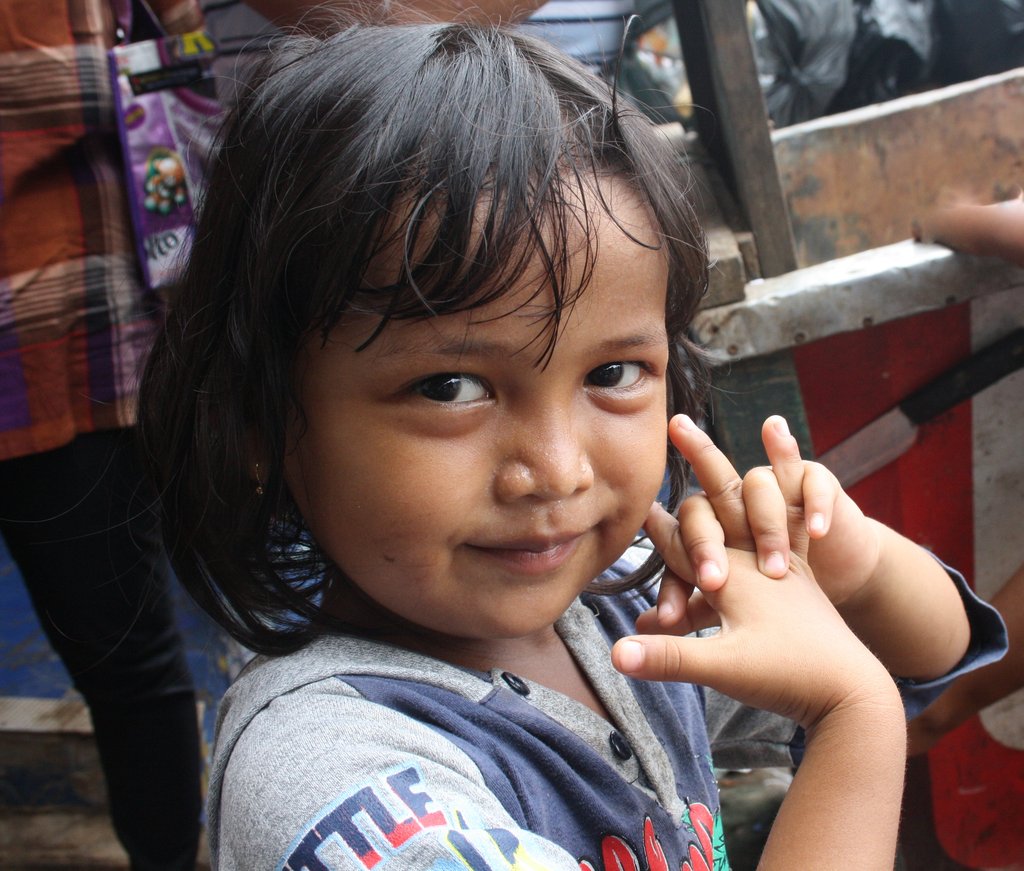 This holiday season, XSProject is raising money to send 12 children from the Jakarta landfill community to the First Grade next year. Five-year-old Desti and 11 of her friends have been attending pre-school and are now eligible to enter Grade 1.
It costs $116 per year to send a child to school in Jakarta. Because of your donations, XSProject is already supporting 32 elementary school and 14 middle school children. Our greatest reward is that these children, regardless of how difficult their lives, are dedicated to their studies and homework. They do not drop out of school but return each year to advance to the next grade. At some level, as young as they are, they know the importance of getting an education.
Please help us fund Desti's education next year as well as that of her other First Grade friends. You can make a $50 tax deductible donation to GlobalGiving's Gifts for Good program and XSProject will send you a great looking wine tote made by our sewing community from scraps of recycled car seat material and batik fabric. Or, any amount you choose to donate will go a long way to help XSProject provide education for these kids. Please use this link to help Desti and her friends: http://www.globalgiving.org/projects/income-hope-from-garbage/
Happy Holidays from all of us at XSProject and thank you for supporting the Jakarta trash picker community.