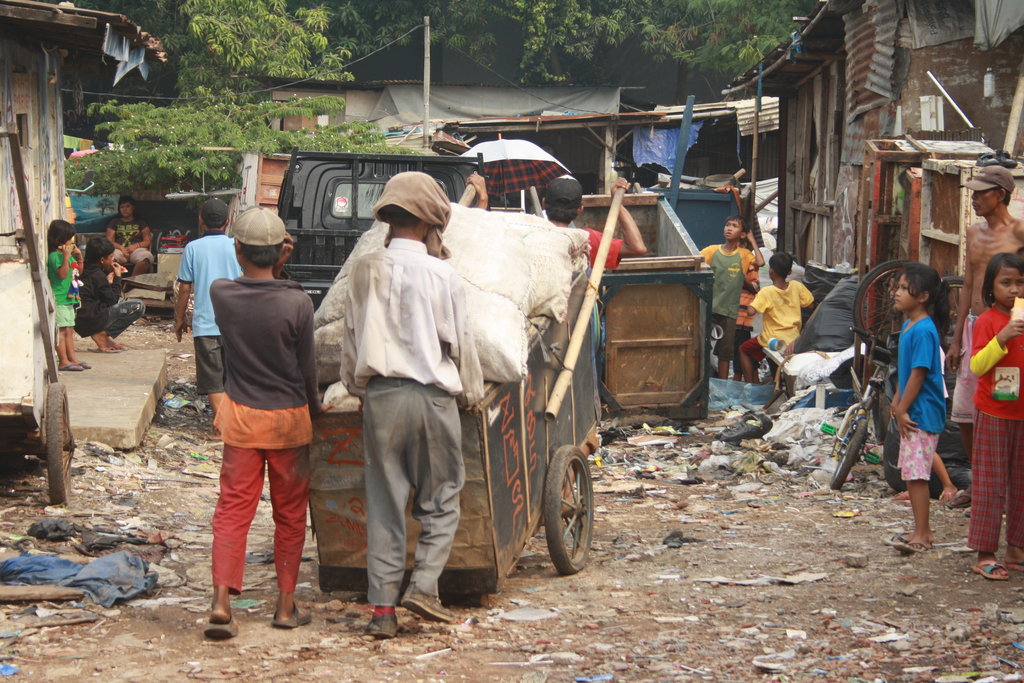 Hello Friends,
XSProject would like to share this short story with you about the community of trash pickers in Jakarta. This story was written by Ms. Karina Husodo a student who is doing an intership this summer at XSProject.
The Reality Beyond the Bin By Karina Husodo. Jakarta, 29 July 2013
Beyond the tall skyscrapers of Jakarta lay mountains of trash piling in dumpsters. Indonesia produces 22.5 million tons of trash every year; 2.2 million of which is generated by Jakarta alone. We tend to act nonchalantly towards the
fate of the waste we throw out.
In reality, much more energy is put into the process of clearing our waste than we realize. An estimated 450,000 men work as trash pickers in Jakarta by dragging a cart around neighborhoods. How much they earn everyday depends on the amount of trash they collect. Abdulkarim, who left his hometown forJakarta when he was only 12 years old, says he leaves for work at 8AM and arrives home by sundown. "I can't guarantee how much trash I collect. Some days I can get 50kg other days I get only 30kg", he explains, "With this kind of earning, even
eating is a blessing".
Due to such great loads of trash produced each day, it is no surprise that trash picking has become a business. Just as in the office, trash picking has its career positions. Abdulkarim sits at the bottom of the pyramid as a door-to-door trash collector; while Wardi, 52, his boss sorts out reusable and recyclable trash to be sold to manufacturers. In addition to selling to corporations, Wardi also sells the sorted trash to XSProject, a nonprofit organization who reuses excess waste to make goods such as bags and wallets. Wardi also provides housing for his subordinates in exchange for buying the trash they collected at a cheap price. Plastic refill pouches are bought at the price of Rp 8,000 (US$ 0.78) per kilogram by XSProject.
Besides buying reusable materials from trash pickers, XSProject also funds their children's education through XSEducation Scholarship Funds. "They are extremely happy in school," Bibin, 29, a trash picker, claims, although his wife, Sutiyah, 31 admits that their daughter, Risma, 9, could use some help with her mathematics. She adds that her son "wants to be a doctor," and that she wants her children to go to college. "My hope is for my children to do better than me… to go far in their education," Bibin concludes.
Neglecting basic sanitation or even any boundaries with waste, trash pickers live gratefully with their families for what they have and continue to have high hopes for the future.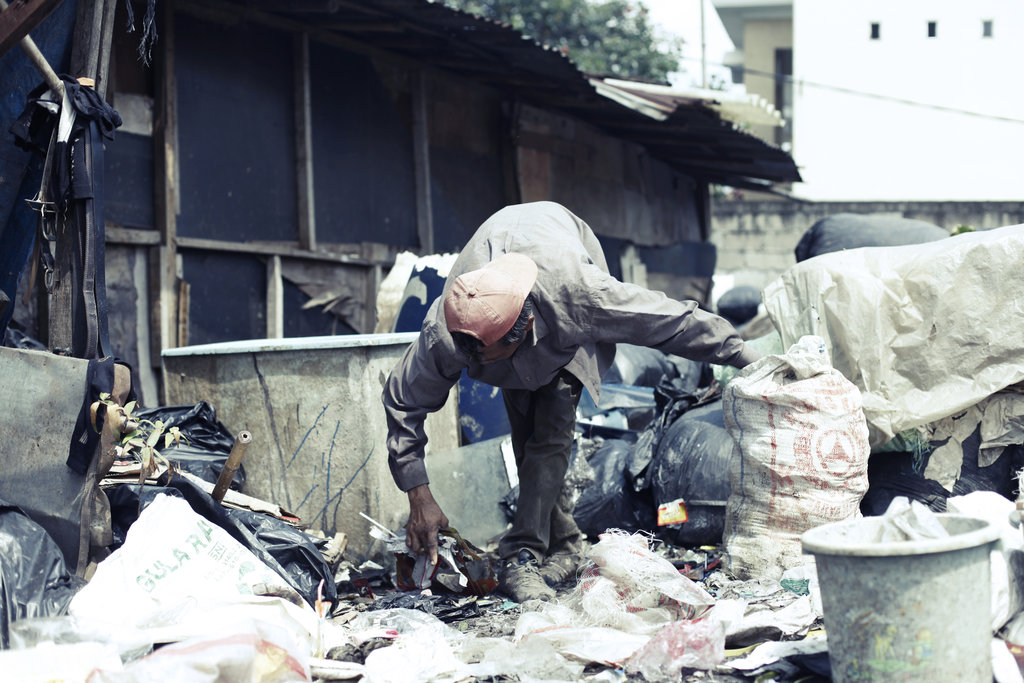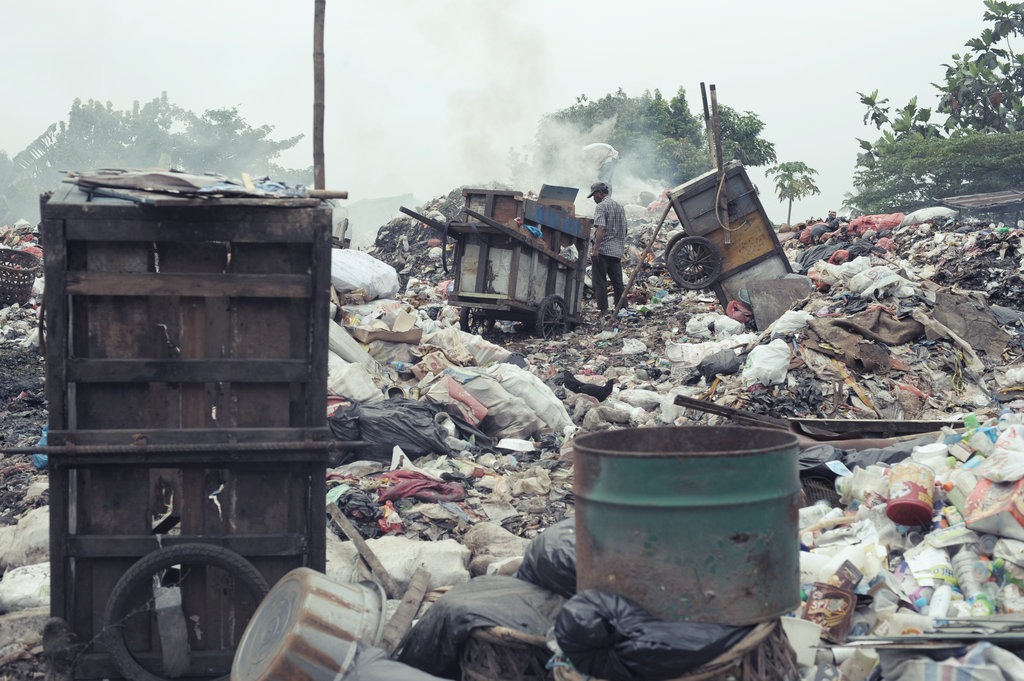 Links: