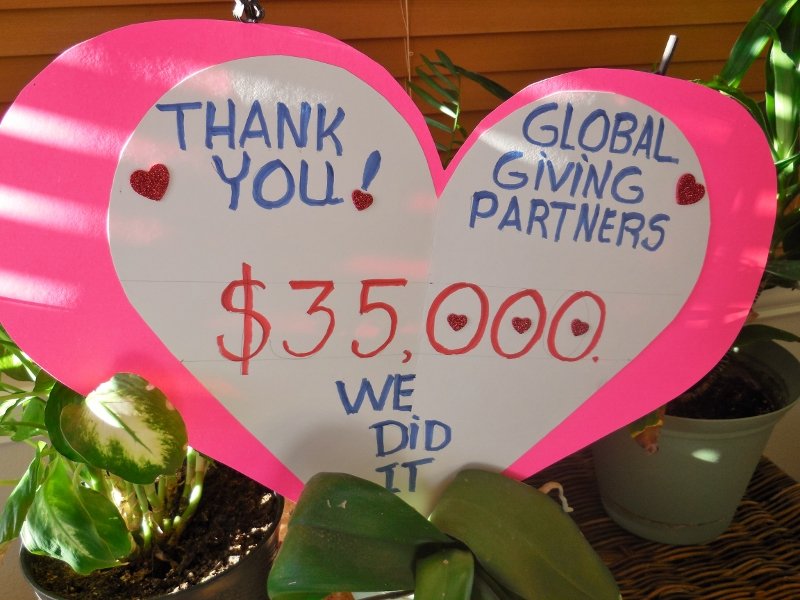 Dear GlobalGiving Partner,
Because of your generous donations, XSProject is excited to tell you that our project, Generate Income and Hope from Non-Recyclable Garbage is now fully funded. As our way of thanking you and expressing our sincere appreciation, we thought you'd like to know what we did with all your donations. So we are sharing with you today how your money was spent.
1. 30.7 tons of trash were purchased and removed from Jakarta's waste stream and repurposed into 58,000 products that XSProject sold around the world.
2. The trash pickers who sold their non-biodegradable trash to XSProject were paid 2 times the market price for the trash, which provided nutritious meals and clean water to their families.
3. XSProject gave vocational training and work to 80 marginalized and otherwise unemployed people who now sew products from trash for XSProject. Having a structured work environment and a steady salary has dramatically changed the living standard of our team of washers and sewers.
4. XSProject funded the K-12 education of 60 children from the trash picker community. We believe that the best way to break the cycle of poverty is to educate the children. This changes the family dynamic and gives hope to trash pickers that they can move beyond their current condition.
5. XSProject's General Manager, Retno Hapsari spoke about the trash picker community at countless schools, conventions and social gatherings in Indonesia. In her talks, she created awareness about the trash that consumers generate, often without realizing it, and the environmental effects it has on plants, animals, land, water and communities.
XSProject's work is far from finished, however. We hope you will continue to be a partner with us so we can continue the work we have really just begun. The trash picker community is in desperate need of clean water, medical attention, better nutrition and expanded vocational training. If you can find it in your heart to make recurring donations, XSProject will put them to good use. Regardless of whether it's a single donation or recurring, whatever the amount, a trash picker and his family will be forever grateful.
Please write us with your comments, questions and suggestions. We want to hear from you and we will reply to each and every E mail.
With gratitude,
Karen McDaniels, Project Leader - Karen@xsproject-usa.org

Retno Hapsari, General Manager - Retno.hapsari@xsproject-id.org
P.S. Are you wondering what happened to the work we did with the children? Please visit our NEW GlobalGiving project site: Give an Education to a Trash Picker's Child. Project #16185.