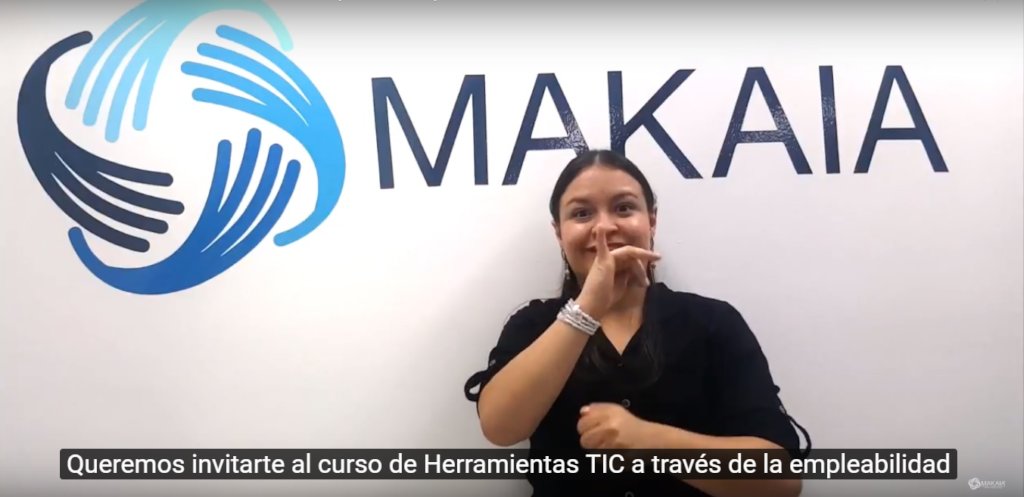 "What do they need?", "How we can make more impact in people?" "How we reach more people?"
Every time we are planning an ICT training-workshop for people with disabilities, we ask ourselves these kind of questions. After 12 years of experience, in which our organization has developed projects for people with disabilities, we know that our beneficiaries' needs are evolving and changing constantly, so, every day means a new challenge, a new opportunity to give our best and provide tools to improve the quality of life of people with disabilities in Colombia.
On the beginning of this year, MAKAIA started to implement ICT training workshops conducted to develop skills in people with hearing disabilities from a job perspective. By January, the results were remarkable with some participants being able to create curriculum vitae, databases and find a job in specialized websites. Part of Makaia's strategy to reach more people, are the alliances. Through a combined work with other social entities, we are able, for example, to find a place where we can develop our workshops (digital classrooms in libraries and education centers) and identify special needs that people with hearing disabilities express on a daily basis. However, with the donation we received from our Global Giving donors, we can contract our trainer and work in the logistics involved to develop our workshops.
Thanks to a recent alliance with a local partner whose main activities are to facilitate future job placement, and especially by the support of our Global Giving Donors, we have made a huge effort to implement a training workshop with a duration of 24 hours during a whole week. Based on our first experience in January, we felt more encouraged to provide a better experience to the participants, and most important, tools to find or create by themselves better opportunities.
At the beginning, we were expecting to receive 15 people, but one week before the starting of the workshops, 20 people were enrolled and ready to take part in the process. At the end of the workshop, the participants were able to create their own curriculum vitae in a variety of styles; recorded a video (with their smartphones) introducing themselves and explaining (in sign language) their professional experience, education and skills (a multimedia CV), and to register their professional profile on specialized job web sites, creating more complex data bases, among other activities. Some of them even had the chance to have real job interviews.
In words of the participants, the workshop was a complete success. They are wishing to receive more courses and contents like these. In the short time, our challenge is to create a second course for the recent participants, with more and new contents focus in employment and maybe entrepreneurship as they expressed.
We are very thankful for the support of our Global Giving donors, they allow us to make these actions happen.