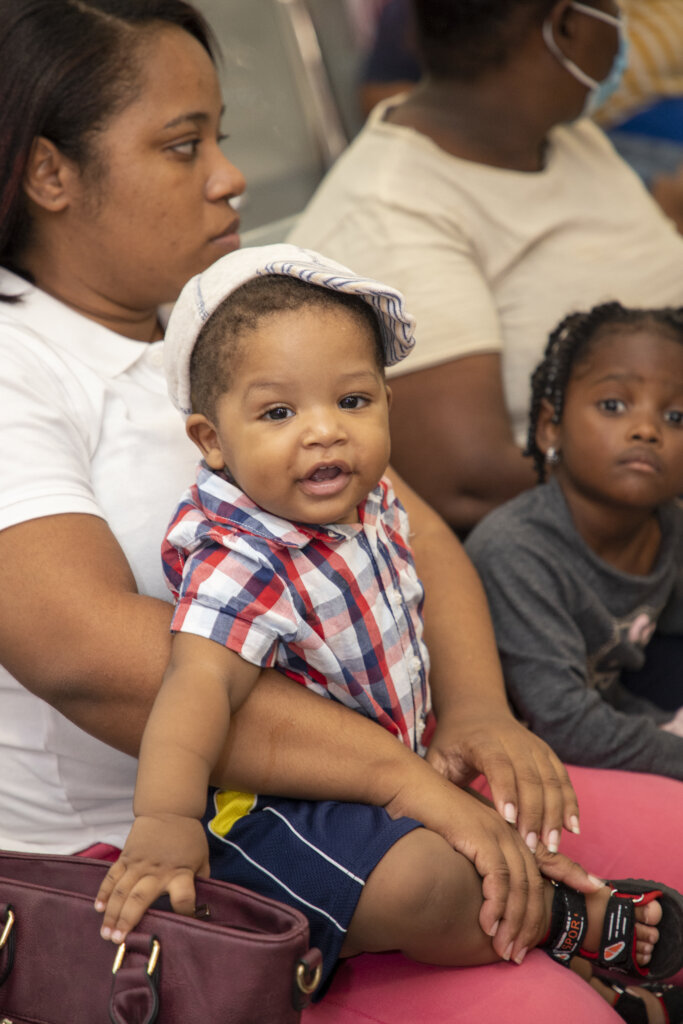 Dear Donor, please receive a warm greeting. We want to take the time to sincerely thank you for your donation to this project. As you know, we started this fundraiser to provide a quality health center to the disabled children of the deprived communities of the La Altagracia province and your contribution helps us get one step closer to our goal.
We truly appreciate your support !
The center opened in the community of Verón on March 2, 2020. To date the neurodevelopmental disorders treated in the CEDI are: autism, down syndrome, behavioral disorders, neurodevelopmental disorders associated with medical condition (epilepsy, malnutrition and genetics), retardation psychomotor, cerebral palsy, learning disorder, emotional and/or mental disorders, intellectual disability and communication disorders, among others.
This project has served more than 13,000 children (0- 12 years old), from the entire eastern region of the DR
The areas with the highest flow of patients are: Early Care Therapy, Occupational Therapy, Physical Rehabilitation and Speech Therapy.
The most common medical cases are autism, cerebral palsy, psychomotor retardation, phonological disorders, neurodevelopmental disorder.
In order to update the knowledge and skills of the staff and continuously improve the medical service, some patients are periodically evaluated in the area of physical therapy with the collaboration of specialists from specialists from Akron Children's Hospital, through telemedicine.
The center continues to contribute to the following Sustainable Development Goals (SDG) of the 2030 agenda of the United Nations Organization (UN):
* Goal 1- End of poverty
* Goal 2- Health and well-being
* Goal 10- Reduction of inequalities
This project promotes the social inclusion by contributing that the children with disabilities have the best opportunities to enjoy life, do well in society and improve their dignity.
Services available from 8 am. at 4 pm. from Monday to Friday:
• Evaluation and Follow-up: Pediatrics, psychiatry and nutrition. Clinical Psychology and Neuropsychology. Physiatry.
• Psychometric Evaluations: Neuropsychological, Language, Personality, Neurodevelopmental Profile, Intelligence, Motor skills, Psychiatric, Family and Couple Well-being.
• Therapeutic Intervention Programs in: Early Attention (Psychomotricity, Sensory Regulation, Social Interaction, etc). Speech Therapy (Receptive, Expressive, Motor, Fluency, Pragmatic Language Disorder, etc.) Family and Couples Intervention, Neurocognitive Intervention (Memory, Attention, Perception, Visuospatial Processes, Reasoning, Planning, Self-regulation).
Also we have added Audiometry and Video-electroencephalography services to our offer.
There are still many needs to meet in terms of equipment; for example: 1 electric treadmill for physical therapy, 1 medical software for the comprehensive management of the center, 2 pediatric sphygmomanometer, 1 stethoscope, 3 compact oximeter for children, 1 spirometer, 2 Kit sensitivity 6 monofilament., 1 adipometer , 1 reflex hammer kit, 4 office filing cabinets , staff training and supplies.
Given that it is the only center of its kind in the entire eastern region of the country and the demand of the population has been increasing, we hope to expand the facilities of the center in the near future.
We look forward to continue partnering with you in order to get these goals together.
We will keep you informed about the progress of the project.
If you have any comment, advice or question, please feel free to direct them to us and we will answer as best we can.
There is no way to fully express our gratitude for your support
Best wishes,