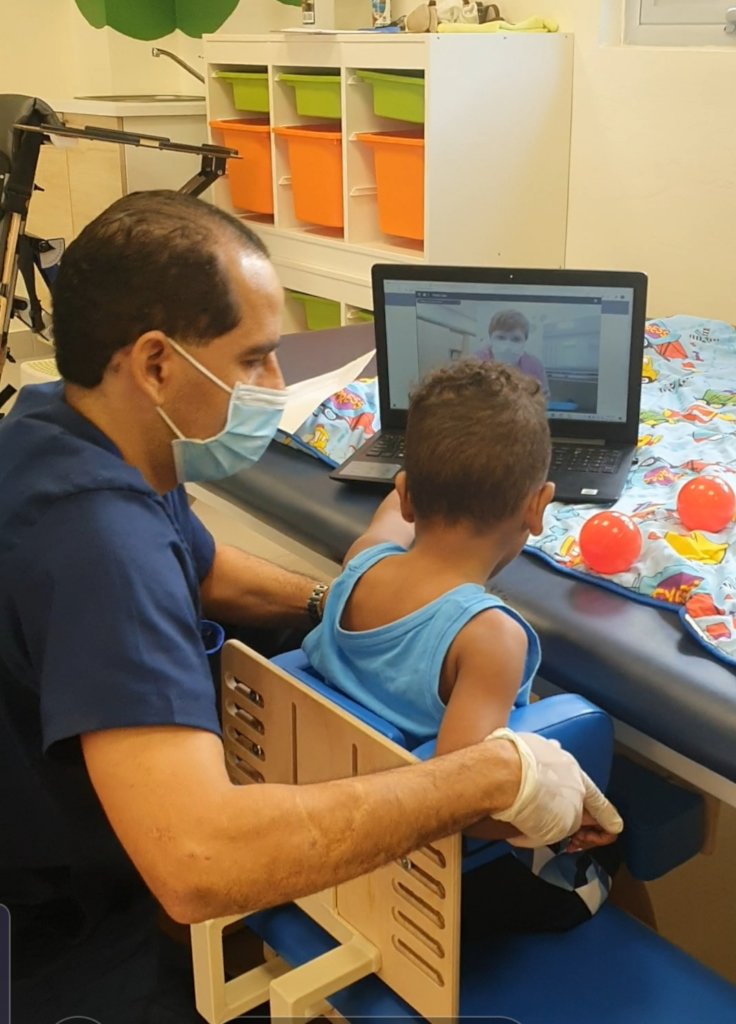 Dear Donor, please receive a warm greeting. We started this fundraiser to provide a quality health center to the disabled children of the deprived communities of La Altagracia province and your contribution helps us to accomplish our mission. We sincerely thank you for your support to this project.
We all know that children with disabilities and their families constantly face barriers that limit the exercise of their human rights and their social inclusion.
Poverty and disability are closely related, as the former is a determining factor of the latter and, in turn, disability often traps people in poverty.
During its first phase, the center is offering specialized medical services to boys and girls from 0 to 12 years old diagnosed with down syndrome, autism and cerebral palsy. In the second phase we hope to offer medical services for children with learning disability.
Over the last months the center has served 1,758 patients. The areas with the highest flow of patients are: Early Care Therapy, Occupational Therapy, Physical Rehabilitation and Speech Therapy.
The most common medical cases are autism, cerebral palsy, psychomotor retardation, phonological disorders and neurodevelopmental disorder
This center continues changing the lives of many families, whose children with disabilities did not have access to any medical treatment since there was no center of this type in the entire region.
Given that the pandemic is under control in the DR and the national vaccination program is going very well, all the services remain available, but still complying with the health and safety protocols to prevent covid-19 contagious.
Services available from 8 am. at 4 pm. from Monday to Friday:
Social work.
Pediatrics and Nutrition
Psychological evaluations (over 5 years old).
Early Care Assessment (under 5 years old)
Psychometric test.
Psychiatry
Neuropsychology
Family therapy
Group Therapy.
Behavioral Therapy.
Early Care Therapy.
Speech therapy
There are still many needs to meet in terms of equipment (for example video-electroencephalogram, electric treadmill, medical software for the comprehensive management of the center, others), staff training and supplies. We look forward to continue partnering with you in order to get these goals together
We will keep you informed about the progress of the project. If you have any comment, advice or question, please feel free to direct them to us and we will answer as best we can.
There is no way to fully express our gratitude for your support
Best wishes,