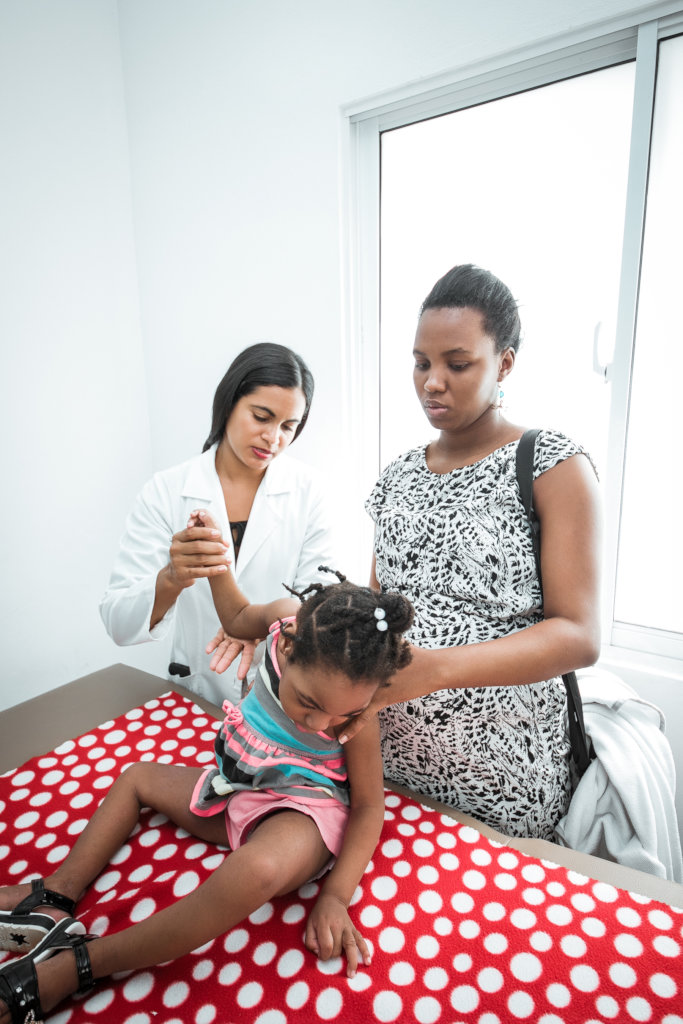 Dear Donor, please receive a warm greeting. We want to take the time to sincerely thank you for your donation to this project. . As you know, we started this fundraiser to provide a quality health center to the disabled children of the deprived communities of the La Altagracia province and your contribution helps us get one step closer to our goal.
One of the best ways to help children with special needs is to be kind. As you get to know them, they may help you understand what it's like to be in their situation. And you will be helping to fill a very special need, one that we all have: the need to have good friends.
Another way to help them is to contribute to causes that seek their well-being, and that is precisely what you do !
During its first phase, the center is offering specialized medical services to boys and girls from 0 to 12 years old diagnosed with down syndrome, autism and cerebral palsy;
Given the gradual normalization that is taking place in the country, all the services are currently available, but still complying with the health and safety protocols to prevent covid-19 contagious.
Currently, about 70 patients are being treated weekly. The most common health conditions are autism, physical disability, language and learning disorders
Services available from 8 am. at 4 pm. from Monday to Friday:
Social work.
Pediatrics and Nutrition
Psychological evaluations (over 5 years old).
Early Care Assessment (under 5 years old)
Psychometric test.
Psychiatry
Neuropsychology
Family therapy
Group Therapy.
Behavioral Therapy.
Early Care Therapy.
Speech therapy
On the other hand (and as part of our training program) the nutritionist of the center participated in a virtual training taught by Unicef DR on the diagnosis of acute malnutrition.
Please see the pictures attached to this report.
There are still many needs to meet in terms of equipment (for example video-electroencephalogram, electric treadmill), staff training and supplies. We look forward to strength our alliance in order to achieve these goals together
We will keep you informed about the progress of the project. If you have any comment, advice or question, please feel free to direct them to us and we will answer as best we can.
There is no way to fully express our gratitude for your support
Best wishes,