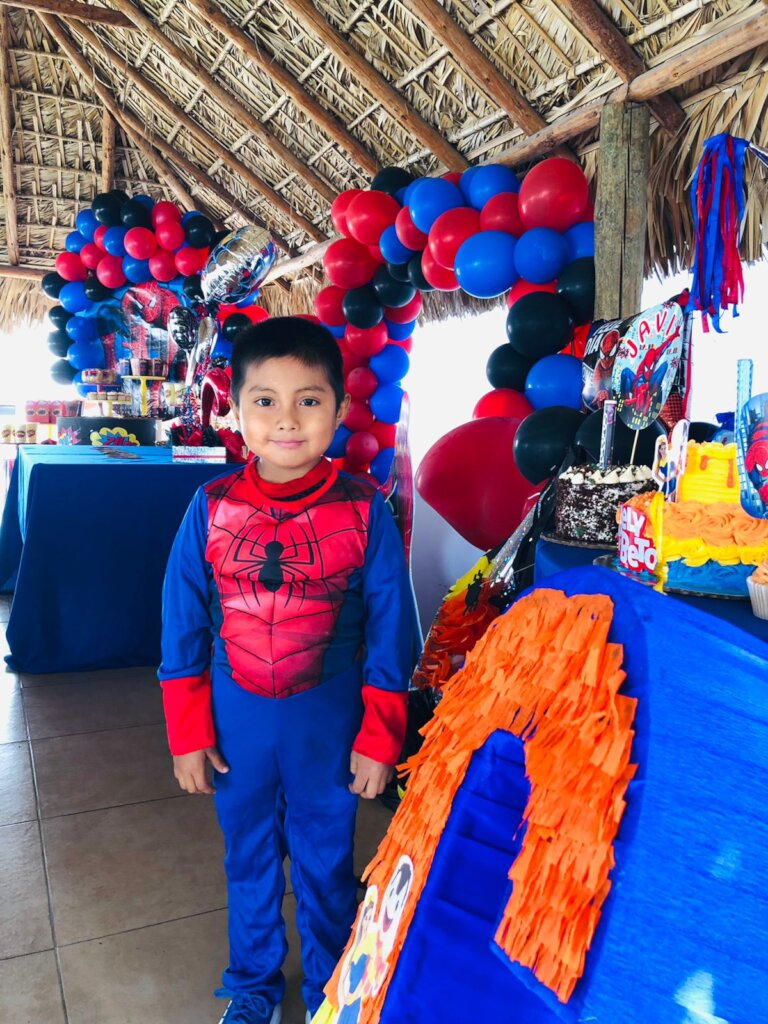 Javier is five years old, and has no siblings, coming from the municipality of Ébano, which is 5 hours from this Capital City, in the state of San Luis Potosí. At the age of three, he began to look very pale and had a fever, so his mother -Miriam- took him to the nearest hospital in Ciudad Valles, since Ébano is a small town. Once they carried some tests, they told Javier's mother that it was very likely that he was ill with Leukemia, so they transferred them to this capital city where they confirmed the diagnosis. Javier's parents were devastated, but we offered them the help of AMANC SLP and now every time they have a medical consultation or chemotherapy application, they come with us and are part of our great family.
In some rural areas of Mexico there is a tradition of the Catholic religion that recalls when the parents of the Child Jesus brought him to the Temple at the age of three; It consists of having a Mass to give thanks and then a party. Javier's mother asked us to do that celebration, then a coexistence with food, piñatas and other types of entertainment. For Mass, Javier wanted to dress up as a military cadet and for the party, as a spider man. When there is an opportunity, doctors, nurses, and others who care about our children gladly come to hang out with them and bring them gifts.
At AMANC SLP we know that the mental and emotional aspect of patients is very important to achieve their recovery, so we gladly make these parties, so that children and their families remember with pleasure and not with displeasure the stage of chemotherapy and hospitalizations they experienced. We want that, even though they have cancer, they can also enjoy activities and meet people and places that many children who are healthy and live in their communities do not have those opportunities.
Hopefully Javier finishes his treatment next year and can continue his happy life once he regains his health.