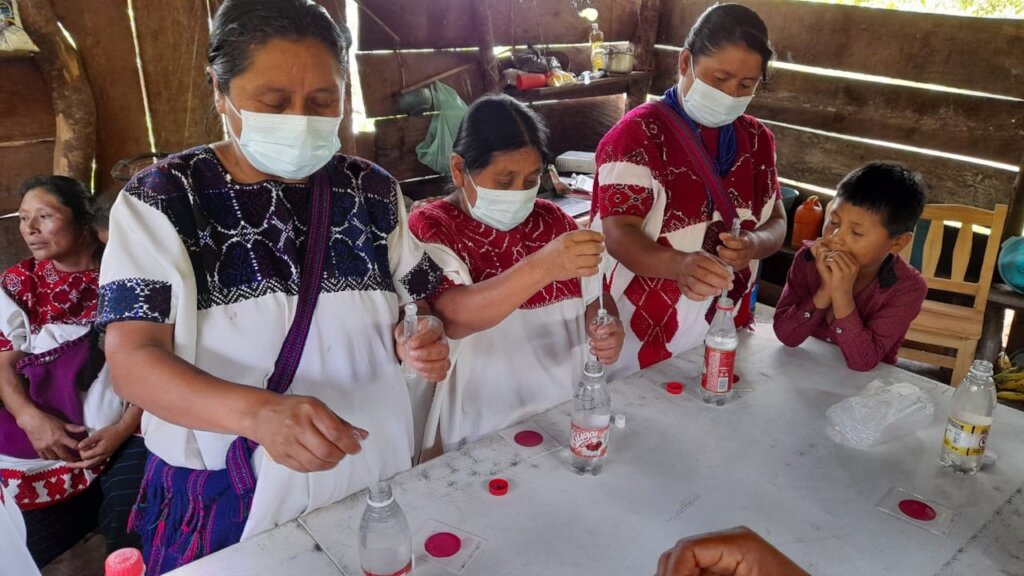 Our work is valuable for contributing to people, girls, boys, women, and families in our beloved region. This work is not a unilateral relationship; they all teach us, we learn and grow together. This report allows us to inform you of the life experiences of all of them. We want to use this space to share their testimonies and experiences in the projects on this occasion.
We hope you can listen, feel closer to them and continue supporting their development. Thank you very much
Learning and teaching in community.
"This is Sebastiana's story. She is 14 years old and has participated in Tierra Roja since 2016, along with her little sister and her mother. She now participates with the youth group and begins to come when the childhood group comes, to which her sister belongs. Living far from the Community Center, we have proposed to her to stay, even if they were not "her days," and in a very spontaneous and natural way. Sebastiana has begun to get involved in different activities: tidying up the library, helping the little ones with their homework, publicizing projects and events. She has become a volunteer, but not just any volunteer. She knows the context; she has grown up in the little school. Her contribution is crucial for the development of activities. Her support with the childhood program is essential. Above all, it is something that she likes to do, which helps him develop more. Her story has inspired us, and by the beginning of 2022, we want to promote more young people, as volunteers, in the childhood program. We are sure that they can contribute a lot and at the same time can be strengthened in many aspects, thus promoting the solidarity and capacity building." Tierra Roja Cuxtitali Community Center.
New Masculinities
"Well, the truth is, when I talk to my friends, they tell me what happened to you? You used to like going out for a walk and getting together to go out somewhere to celebrate. But I think about it, and I listen to the talks of my friends and what they say, I no longer share. They criticize me because I don't go out very much anymore, but the simple truth is that I lost interest in going out there at any time or partying. And yes, something has been changing in me since I started going to the masculinity workshops with my colleagues from the G-men group. And I am very grateful to my partner because she used to go to the workshops and I just pretended not to, but then I asked her how she had done, and she told me that she liked it. Several times she asked me, "Why don't you go to the workshops?" that there were also for men. I just listened to her and told her yes, that I would give me that time one day. Until one day, I dared to see about workshops with men. Yes, I was surprised because I met other men who shared what they are like with their families, with their partners, at home, with their daughters. I have daughters, and I thought I would like my daughter to have a husband or partner who loves and respects her. I realized and remembered that I often disrespected my partner because I yelled at her loudly, which hurt her a lot. When I remember that, I feel ashamed; I can say that this has changed because now both my daughters and my partner see me with different eyes, and I feel that there is a different atmosphere in the house. I share that because I know that it can be possible; it is all a matter of wanting to and being willing to change." Participant of the Hombres G collective in the MUTRAM project.
Clean water for health
"I am Pascuala. I am 62 years old. I have been working with Amextra for a long time. I like being in the workshops; the water analysis we just did to determine if the water I drink with my family is clean. For me, at a glance, it is clean clear. Still, seeing the result of the analysis we did, it is not clean. It has bacteria. The recommendation is always to boil the water, and the container where the boiled water is emptied must be clean and thus be sure not to get sick to the stomach. I appreciate the attention they give us in my group." Woman from Santa Cruz, Aldama.
Children, hip hop, and agroecology
"I enjoy what we do… I like being here at the Semillero. I have fun getting to know new places with the Semillero. We teach other children what we do in agroecology, sharing how to make a growing bed and its vermicomposting. I'm still a bit embarrassed when talking to other people. Still, I'm getting better. My mom tells me go water your plants, you're going to dance, my mom always asks me how I feel, and I tell her that I like it because I have a lot of fun." child Omar from Semillero, a project working with Mujeres y Maíz Criollo.
No worms, always happy.
"When my children took the medication, I saw an improvement in them, both in us as adults. Before, they constantly went to the bathroom, which is not the case now; their stomachs improved. The vitamin helped my children have more appetite; they already eat better and are more active and happy, making me happy. For that reason, I appreciate the support they gave us. I help and heal my whole family; they supported me by not buying medications; thank you for taking care of our health, and I would also like you to support us with vitamins for adults." Anita, Pokolna neighborhood, from the CONIDER project.
"The opinion of the nutritionist is critical when carrying out her work in the community in which weight and height surveys were carried out. In the first survey, all the girls and boys came out normal, and even one was overweight. However, the nutritionist's surprise was that the bulging of the stomach indicated an excessive weight of worms and parasites, so the measurements did not reflect the state actual nutritional value of each of the girls and boys, which led us to carry out a second lifting exercise to compare results. The nutritionist was surprised by the conditions of the girls and boys of the community since she had not seen so many problems of malnutrition expressed in bulging stomachs, skin spots, pale conjunctivae, discolored hair, and problems of lack of appetite. This situation made the nutritionist feel very committed to the community and willing to support follow-up." CONIDER.
With the earth, the chicks, and the bees.
"My family liked all the practices learned; however, we cannot apply all of them, but we really liked the chickens, beekeeping, honey, and coffee. The coffee is improving; it is recovering from the rust. We also liked to produce medicines for people and animals -propolis, cough syrup, and natural preparations for birds-. We liked everything, but sometimes there is no time to work on everything, but we have the notes. We can do it when you want to work on them; here is our note. Thanks for the training, for the SOLMUNDI workshop. What we are working on the most is about honey, coffee, and chickens, and we like it more about bees because we fell in love with the work of bees." Cristobal, from Naranjatik Chenalhó.
Weaving trust
"My name is Adriana. I am 17 years old. I was born here in the Community Home. Right now, I am participating in the TRAMA workshops manual artwork. Through these workshops, I learned how to maintain the quality of the embroidery and what are the meanings that they have to carry; each embroidery has a meaning of why they did it and why we are doing it. I am also learning about knitting. It has helped me a lot because I can have something to do around the house, something productive to do. Being in the workshops has helped me learn to have an orderly job maintain cleanliness. I have learned that if we fail, we learn from it, accept that I was wrong, and improve it. They have also been important because I have met some people. Before, I did not know anyone, and I was lonely. I did not have the confidence to speak. Now I am speaking more, not 100% but more before I was quiet, and now I can talk a little with the people I know best. I feel happy with the embroidery group because they talk about everything they do and help you with your mistakes. It has helped me to pay more attention." Adriana is a user of the Community Home TRAMA project.
Learning from love and with love
"Being here has been a change in life because really when we first arrived, we didn't know much about how to talk to our children, we didn't know how to treat them. It often happens to me that I get very angry with my children, now not so much because I already know how to talk to them, how to talk, how to treat them, and how we have to listen. My daughter can tell me what she thinks. If I continue to abuse, they will not tell me. I am learning, and some things are helpful to me; not everything stays in my mind, but there are things that I am practicing and that I can share with my family, it is not easy, but we all have to respect each other. Now I can share with them what is happening to me, we don't have the same experiences, but I can share what I feel. I didn't grow up with that with my parents, it was sad, but it's over, and now we can't repeat it with our children, now I can tell things happily, I don't keep that hate in my heart anymore. These experiences have changed my life. Sharing things here and listening to different people here gives you joy. "Natalia, a user of the Community Home.
Each of these words gives us strength and drives us to continue closely accompanying organizations and contributing something valuable to each of these people. Thank you very much again for reading us, contributing, and being close.
United, we make the difference. :)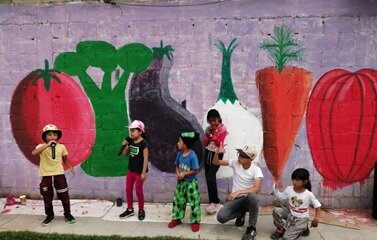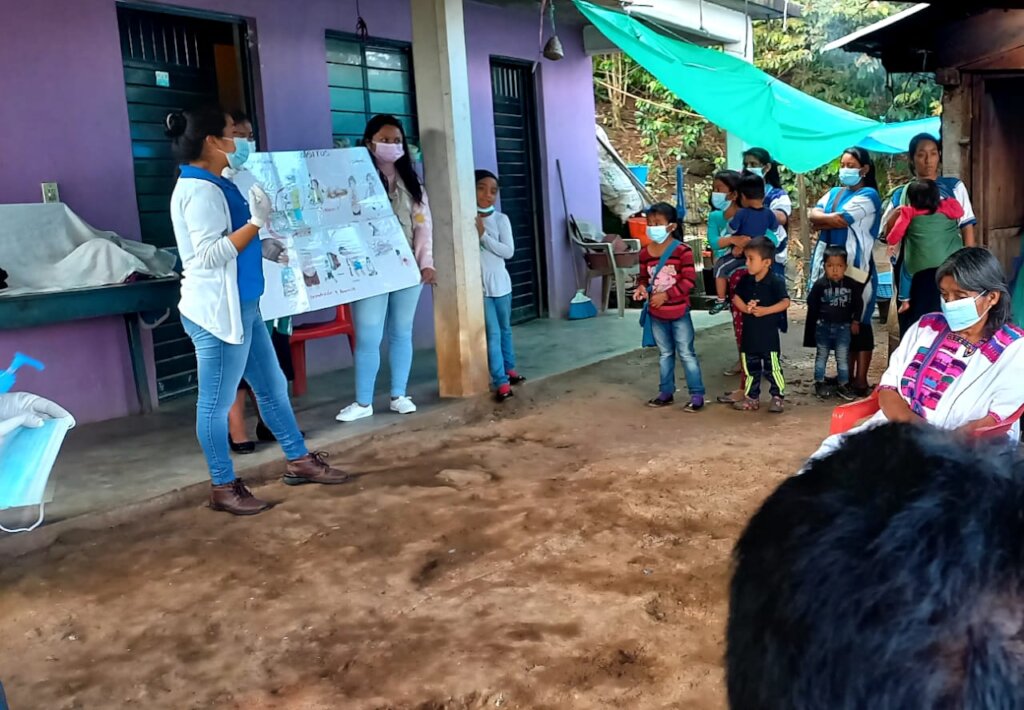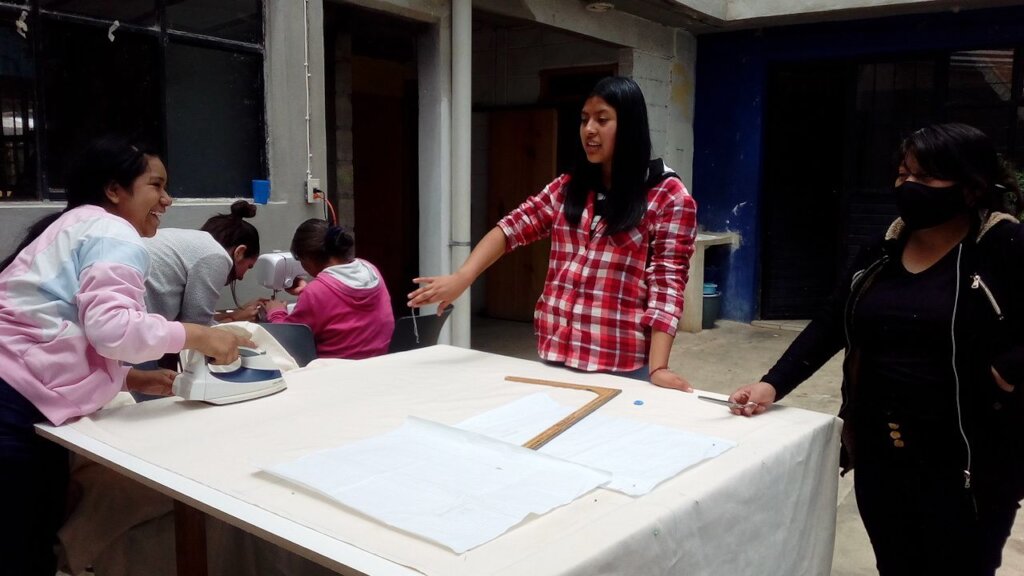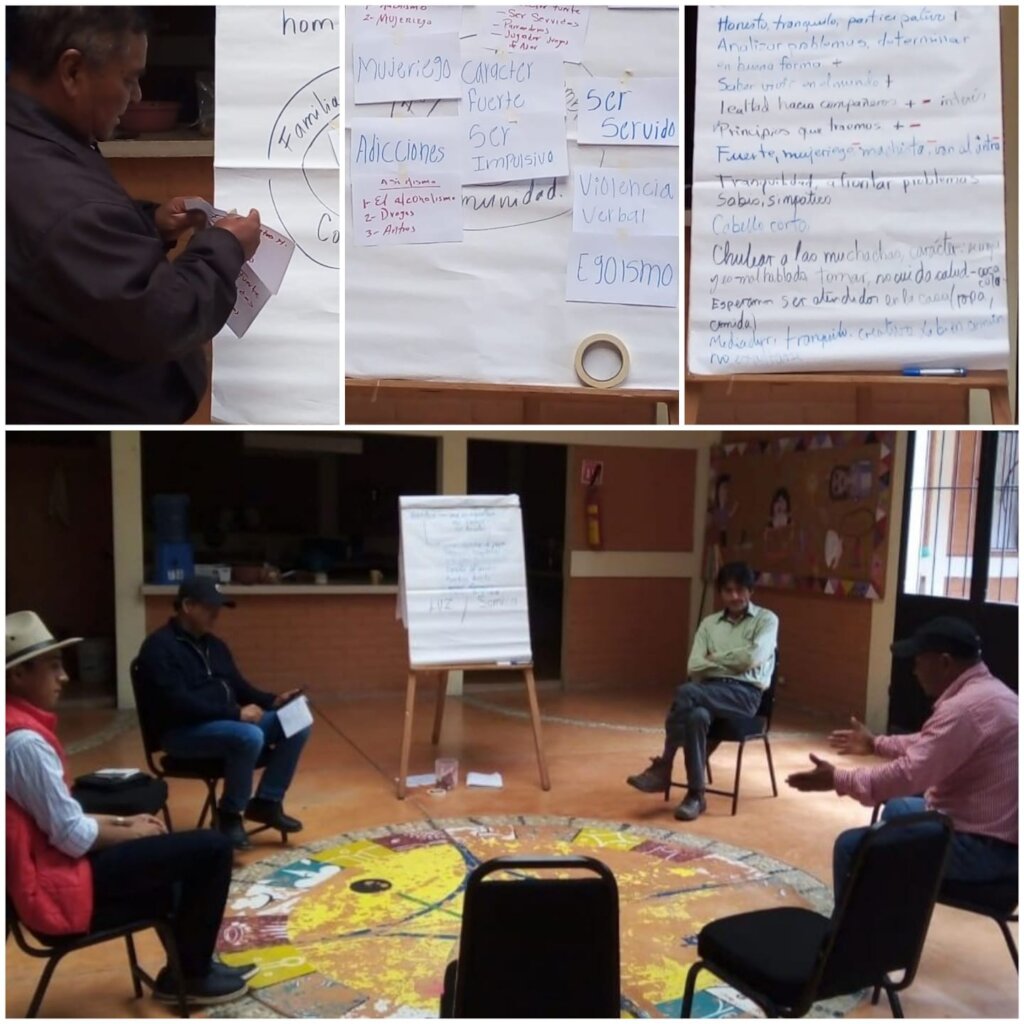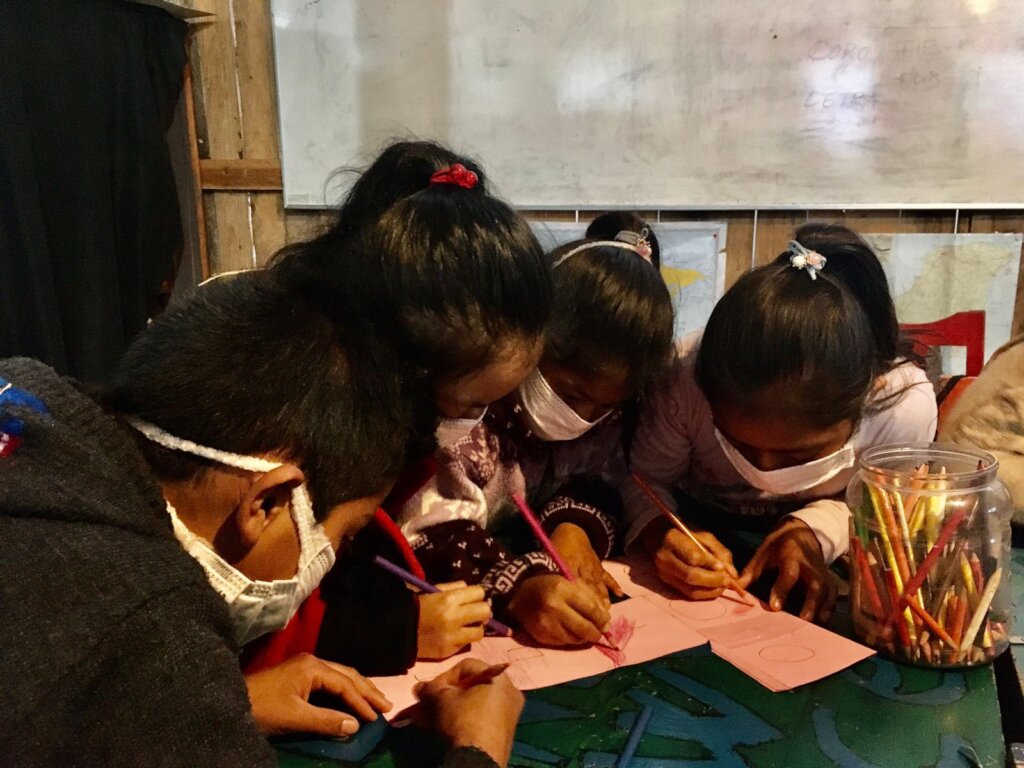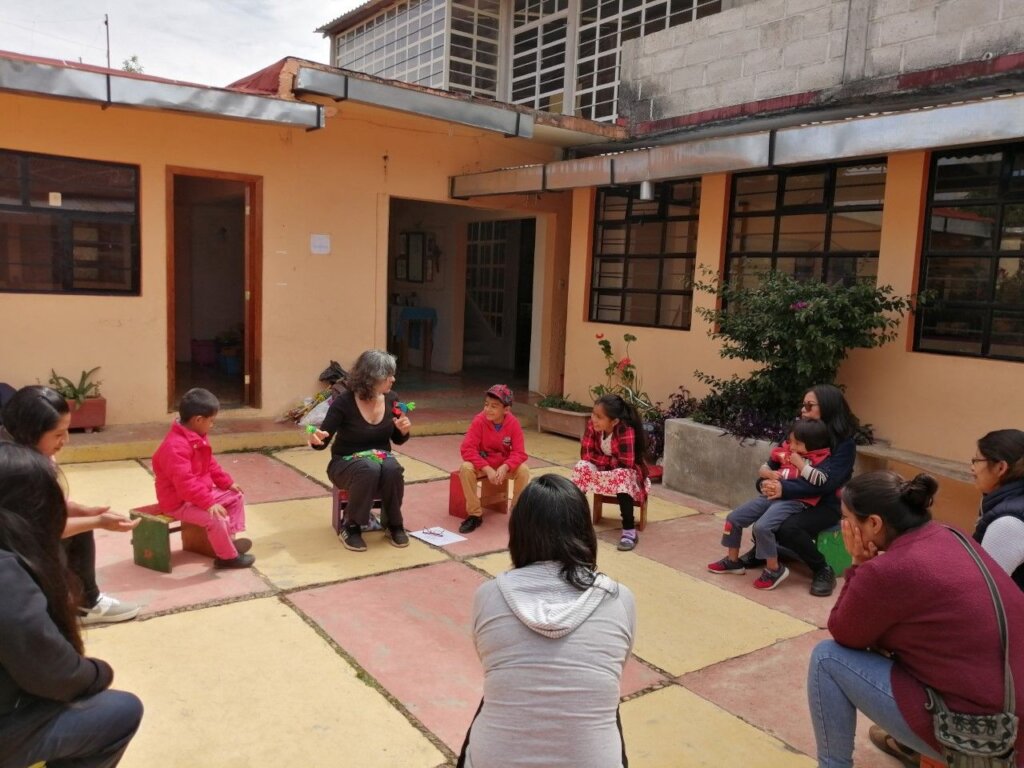 Links: