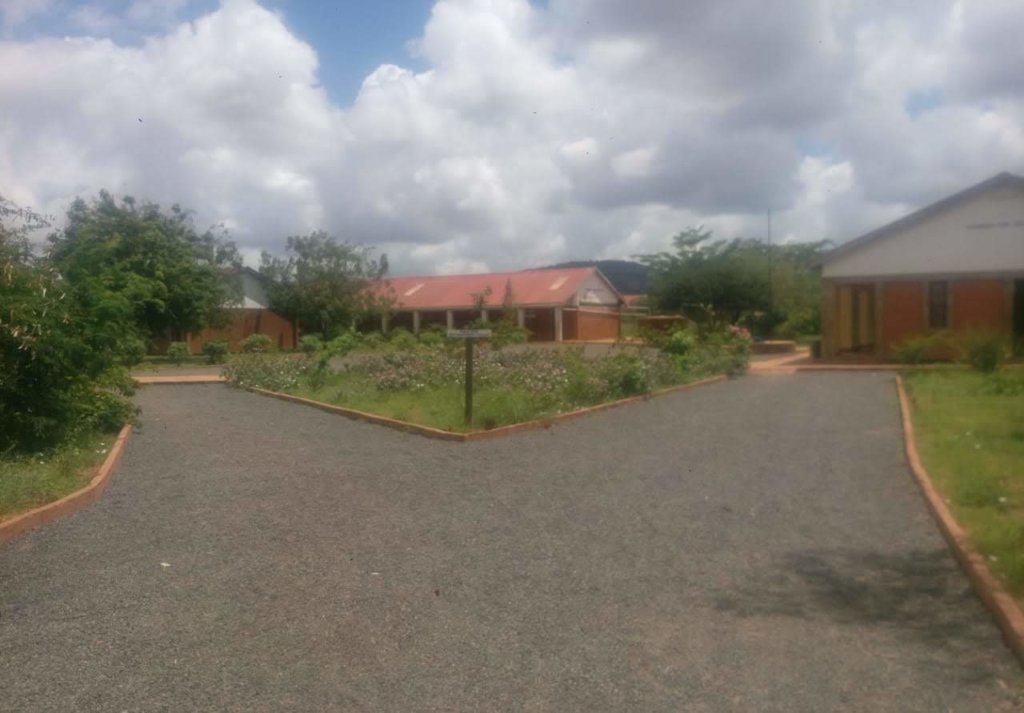 The seasonal rains arrived in our part of Kenya with a vengeance a few weeks ago, bringing mixed blessings for our building projects and for our partner schools.
Whilst rainwater harvesting tanks are full and overflowing, and the landscape has been transformed from a dusty brown to lush and verdant green, the sheer amount of rain, and subsequent flooding, has left a trail of destruction, particularly at Kisimenyi Primary, our largest partner school.
The school was already critically short of toilets but this problem has been exaccerbated by the collapse of one of the existing girls' latrines (not built by us). We had been planning to replace these toilets - which were not built to a high-standard in the first place - after we had completed some new boys' toilets but new toilets for both sexes are now required immediately to prevent the school being closed by the Public Health Officer.
We have resumed work on the boys' toilets, work on which had been suspended after they sustained damage during the rains, and is due to begin on the girls' toilets in the coming days but we still urgently need to raise funds to complete these vital projects. Read a full update on this project and support our Toilets4All campaign.
In between the rain showers we have also managed to begin work on the redevelopment of our eighth partner school at Mkamenyi Primary! It's a huge relief to finally have started delivering on another promise but we are just at the start of a long road and there is still at least two years of building work ahead of us, not to mention the small matter of another £150,000 still to raise! Read a full update on this project here.
Away from our building programme, in September we celebrated the six year anniversary of our 'Feeding Minds' school lunch programme by serving our 2.5 millionth meal since September 2013. It continues to be a vital lifeline for the 2,500 children across our partner schools, encouraging them to attend school in the first place, ensuring they remain there throughout the whole day and keeping their minds and bodies fuelled for successful learning. Read a full update on this project here.
With schools now closed until January for the long end-of-year holidays, we have an opportunity to undertake vital maintenance works that would otherwise cause disruption to activities at school. This includes the usual repairs but also more extensive works - this holiday that includes much-needed termite treatment at Kisimenyi Primary, where we will also be giving the classrooms a fresh lick of paint for the first time since they were completed in 2012.