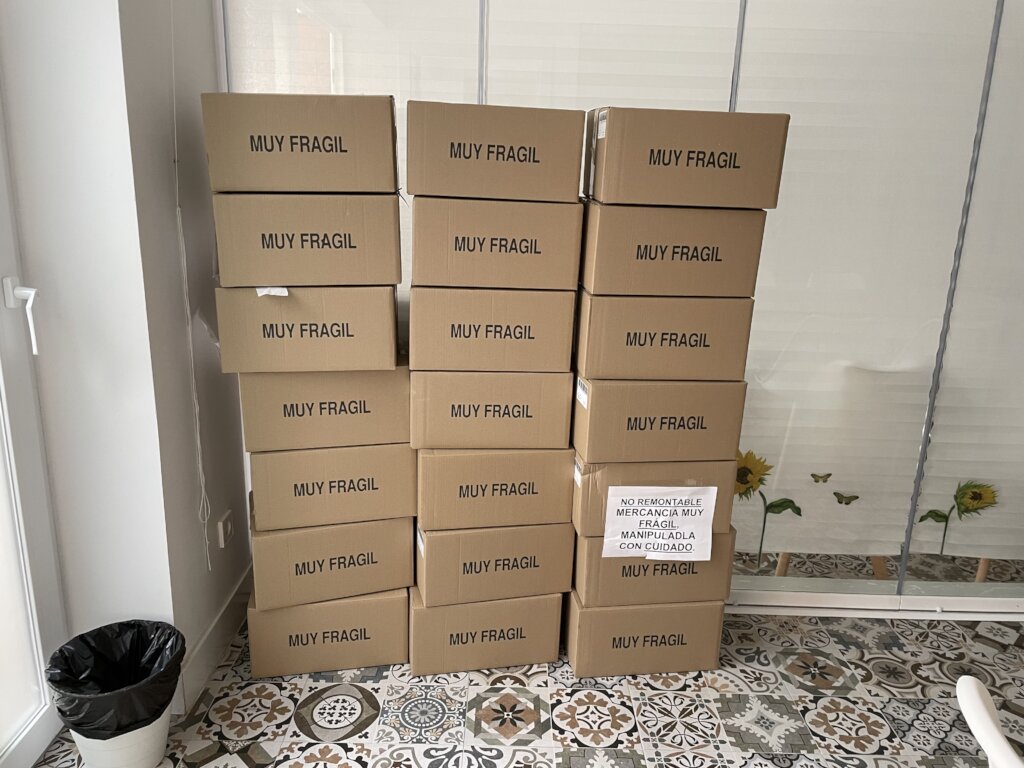 We are happy to say that we have many good news to tell in this second report.
We got the ¨green light¨ last March and immediately we started contacting the schools to start the process of informing the parents about the project. Some of the first identified schools decided not to participate, and we rapidly looked and found other schools, which has provided us with the opportunity to broaden the project to another region of the north of Spain, Navarra.
At this point, we have 47 families confirmed.
At the same time, we received the probiotics (and placebo´s) from Cantabria Labs in little sachets. Taking the participants list, we made a ¨blind random lottery¨ to determine who will take the probiotic and who would take the placebo. Individualized labelled boxes were delivered to the first 47 kids, attending three schools. Also, school nurses had a conversation with the leading doctor to clarify doubts, protocols, etc..
Since we are approaching the end of the school year (June 2022), we have left two other schools to start in September 2022, so that we can attain the biggest sample possible for the scientific project.
For these 47 kids, the first evaluations have already started. These include:
A medical evaluation where parents fulfill a google questionnaire, which directly reaches the medical team. Once they approved (or not) the kid´s profile, the next evaluation comes.
The microbiota evaluation: every participating kid has received a kit to make a feces test and analyze the current situation his/her microbiota. This analysis is made by another specialized lab in Madrid.
The cognitive evaluation: through online standardized SENA tests, parents and teachers are answering important behavioral questions.
These tree evaluations provide data and indicators that set the starting point from which every kid starts.
The best news is that last Monday, 13 of June, we started to provide the sachets to the participating kids in all three schools! We also provided parents with additional labelled boxes for the week ends and school holidays.
This has just started. Now we have five months ahead of taking an everyday sachet either at schools or at home, monitoring the kids and their families and making sure everything goes correctly.
We will keep you updated.