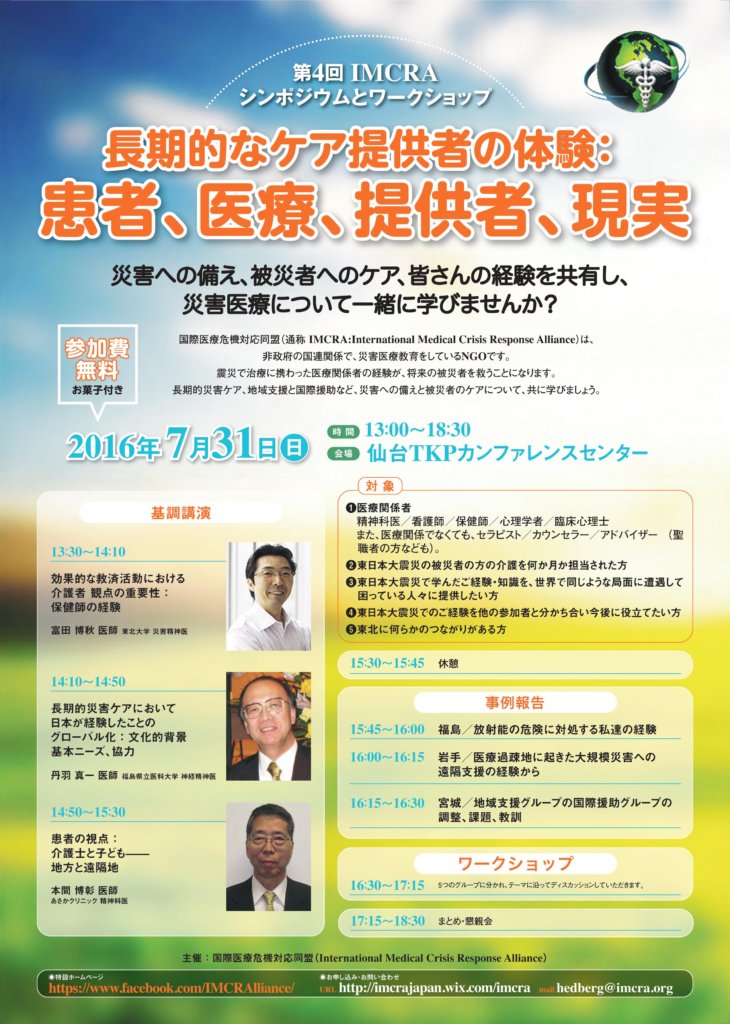 This is getting exciting!
Only one month to go now to the long-planned IMCRA colloquium and workshop on the long-term caregiver experience, Patients-Providers-Pragmatics.
We have engaged four excellent faculty, to deliver the keynote addresses: Dr. Niwa will speak about medical response conditions during the long-term recovery efforts. Dr. Homma will discuss the impact on children's development during the 5 years since the tsunami. Drs. Tomita and Suzuki will speak about some of the stresses caregiving teams have experienced as a result of ongoing contact with survivors bearing the burden of disaster.
Perhaps more importantly we will be collecting the stories of those doctors, nurses, psychiatrists and other medical professionals who have travelled the long hard road of continuing care. Either through physical proximity to the disaster-stricken areas or an unrelenting sense of duty, workshop registrants will share what they've learned and experienced with each other and with their colleagues worldwide.
The colloquium will be broadcast on NHK and covered by several local newspapers. More importantly the proceedings of the workshop will be made available in the global medical literature. This fills an important and very deep gap in our understanding of what the committed professional goes through during the long-term treatment of severely impacted populations.
It isn't easy. Especially in Japan, many are reluctant to talk about the problems they've experienced. Some are even more reluctant, as medical professionals, to share personal feelings and disappointments. Yet this information is critical to their colleagues now and in future. Recruiting registrants throughout Tohoku has been one of our biggest challenges, so we look to you to help us get the word out; through electronic and print media, through word of mouth and via aggressive networking.
Please help. The outcome will be a gift to the world. Let's make it happen!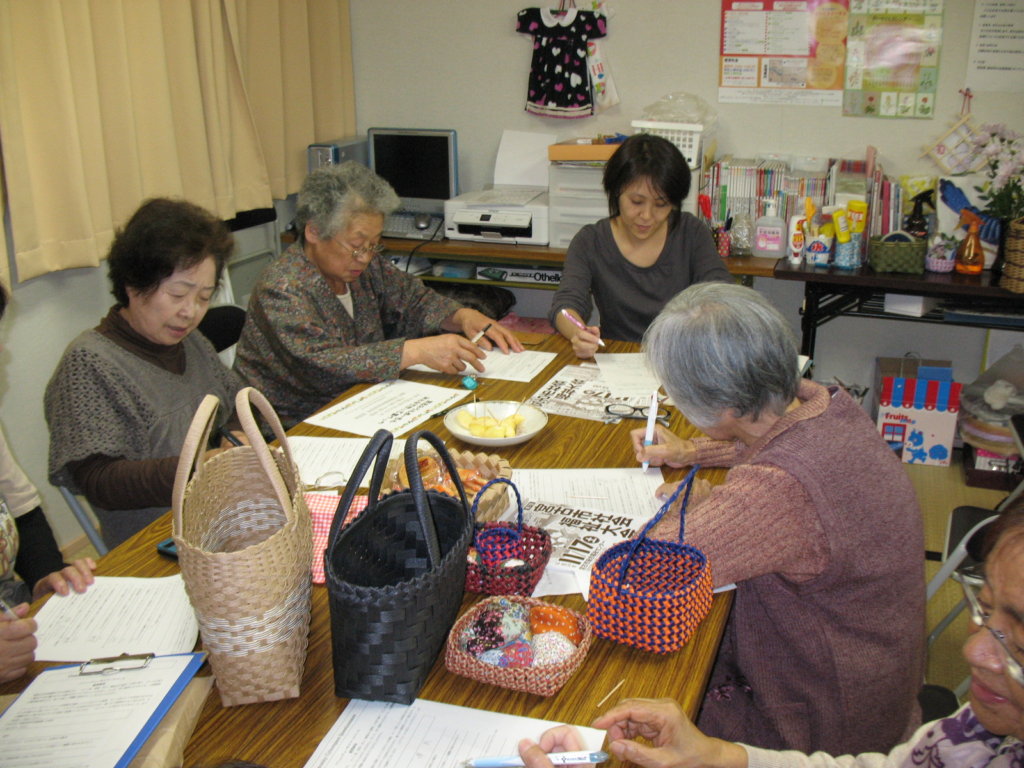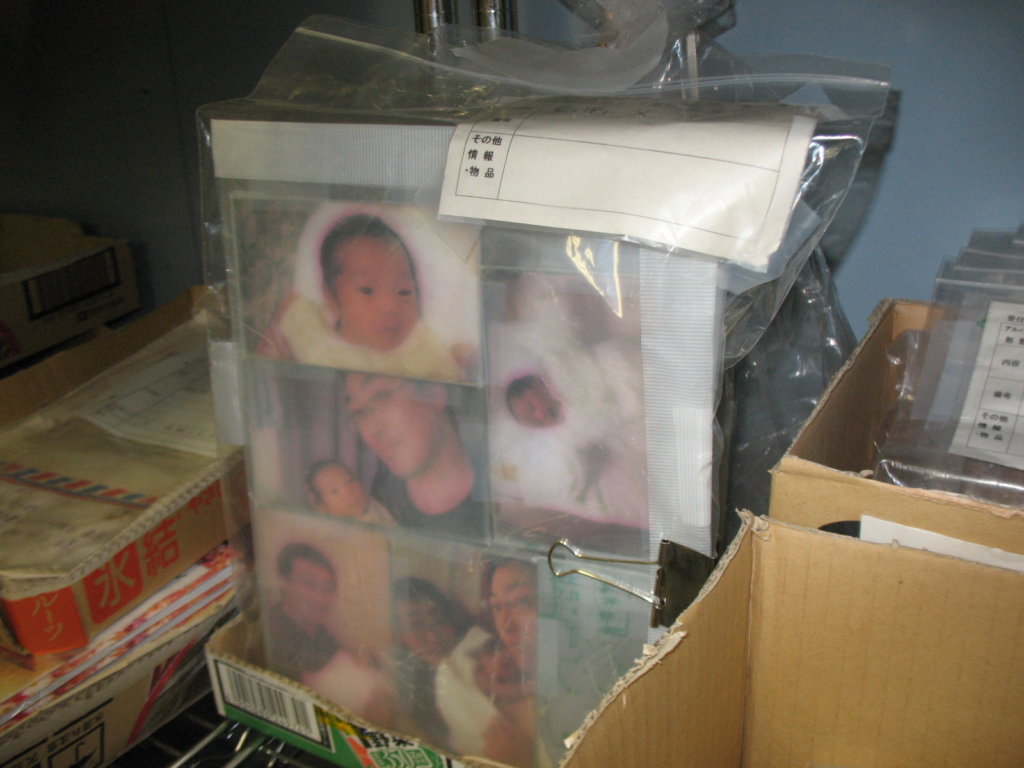 Links: