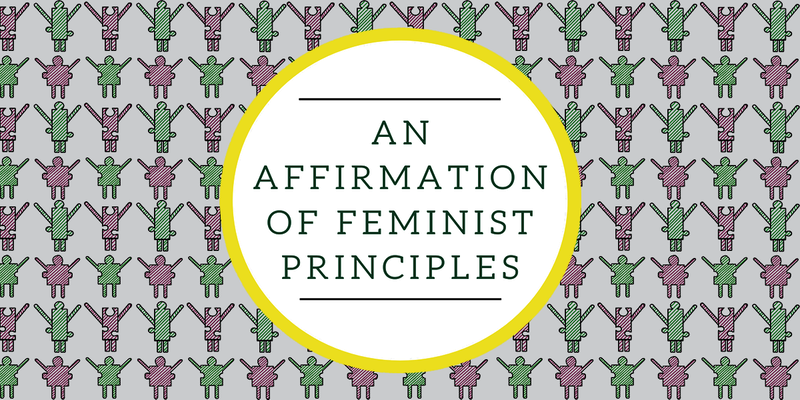 Dear Donors
The enormity of the challenges that face our planet, societies and LGBTIQ persons can seem overwhelming. In the ongoing world pandemic, 2021 has been a year of sustainably adapting to new realities and finding creative and new ways to advance change.
The power of cross-border, cross-movement and cross-identity solidarity, allyship and community has never been more needed. This is what ILGA World has strived to do in 2021.
As we look back on this year, we pause in remembrance and gratitude to those we have lost on the way, and we also thank you for your work for the rights of all: for holding on, pushing forward, speaking out, and sometimes simply being alongside LGBTIQ persons.
Feminist and gender-inclusive values guide our work
2021 was a year that saw amplified attacks against gender-inclusivity from many angles. In a ground-breaking initiative, ILGA World worked together with women, feminist, LGBTIQ, and trans-led organisations to launch the Affirmation of Feminist Principles, outline values that are fundamental to the achievement of gender equality, and amplify the inclusive historical positions that feminists have taken in relation to understanding gender, sex, and sexuality.
At the United Nations, ILGA World supported the UN Independent Expert on Sexual Orientation and Gender Identity's two reports looking at the inclusive framework of gender and the current hostility against gender identity and trans persons, and this is something we will do even more on in the coming years.
Our world
Our member organisations – now numbering 1,739 from 168 countries and territories – continued to change the world in a myriad of ways.
We are working especially on LGBTIQ youth issues together with the Global Queer Youth Network (GQYN) in the run-up to the ILGA World conference next year, which will be held under the theme 'LGBTIQ Youth: Future Present Change'. With the GQYN, we have launched the Queer Youth Dialogues: a series of programmatic events, trainings, and connection opportunities which invite LGBTIQ+ young people from around the world to engage, build capacity, network, and share their experiences.
We continue to centre the diversity of our member organisations' experiences and voices, for example with a two-day conference on the occasion of Trans Day of Remembrance, with a new magazine to celebrate LGBTIQ women in our movement, and with a moving piece for Bi Visibility Day.
We showed global intersex allyship with a powerful video, and talked about how depathologisation is a path to trans justice.
Many of our member organisations also met at online ILGA conferences: Pan Africa ILGA in August, and ILGA-Europe in October. ILGA World supported the "Queer Democracy in Action" of board elections at these conferences, a core part of keeping our membership lead the way for our organisation.
Our advocacy
We also continued to co-organise virtual Advocacy Weeks at the United Nations, gathering activists to engage in either the Universal Periodic Review or on trans-specific issues. We provided key input and guidance on the work of many UN Special Procedures, and supported activists worldwide as they raised important human rights concerns with the UN Treaty Bodies.
Intersectionality is a lens that continues to guide us in everyday activities, making sure more voices are heard. In 2021 we worked more closely with LGBTI persons with disabilities to challenge ableism and cisheteronormativity through human rights mechanisms. We are increasingly adding sign-language, closed-captioning, and other accessibility functions to our events and online tools.
We worked behind the scenes to help make reality an historic first: 53 States calling to protect the human rights of intersex people at the United Nations.
Beyond the UN, we made sure that LGBTI issues were high on the agenda in key international spaces, speaking powerfully for inclusion at a high-level gathering of world leaders to commemorate the Holocaust, and pushing to make sports a safer and more accessible environment for all, including at the FIFA World Cup in Qatar and for trans and intersex athletes generally. Our presence in the Partnership for Global LGBTI Equality, the Sports and Rights Alliance and the Centre for Sport and Human Rights helps us continue to address these issues at the global level.
Our resources for activism
We expanded our services and published more research in 2021.
Building on the analyses of criminalisation from our existing Trans Legal Mapping Reports and State-Sponsored Homophobia reports, we issued a brand-new publication – Our Identities Under Arrest – offering a global overview of the enforcement of laws criminalising consensual same-sex sexual acts between adults and diverse gender expressions.
We are also preparing for very significant changes in how our research is structured and presented. This will be launched in early 2022 and will cover the whole scope of the laws around the world that affects people with diverse sex characteristics, gender identities and expressions, and sexual orientations. We can't wait to show you!
The change we see
The work that our communities are doing is bringing about change!

In 2021 we saw the coming into effect of laws decriminalising consensual-same sex sexual acts in both Bhutan and Angola, and in November the Botswana Appeals Court upheld the High Court's ruling to the same end. We saw marriage equality passed in both Switzerland and Chile. So-called "conversion therapies" were banned in Canada; other jurisdictions worldwide are heading in the same direction, and France is only one presidential signature away from it.

In Aotearoa New Zealand, parliament unanimously passed sex self-identification law making it easier for a person to amend their birth certificate to correctly identify their gender, and the Netherlands formally apologised to trans and intersex persons for forcing sterilisation on those who wanted to rectify their gender markers.
With regressive laws and violent actions by State and private actors alike also threatening LGBTI persons around the world in all regions, we remain vigilant and committed to fighting and pushing to see positive change happening everywhere!
Our office
All of this work would not have been possible without our 19 Board members and 35 committee members who volunteer their time, energy, skills and passion to keep ILGA a truly movement-owned organisation.
Probably the biggest change of the year at the office was the selection of Julia Ehrt as ILGA World's new Executive Director. Julia replaces André du Plessis who now leaves after more than 8 years in the organisation.
Earlier in the year we also welcomed a new person to the staff team: Eli Rubashkyn, who leads our work on intersex rights within our Gender Identity & Expression and Sex Characteristics team. We also advertised for four new positions at ILGA World, and as the year closes, we will soon be announcing our new team members!
We are so grateful to the ongoing work of all the members of our staff - who also include Andrew, Chamindra, Daniele, Gabriel, Kseniya, Lucas, Natasha, Paula and Polyxeni.
A special shout-out also to the 12 persons that interned with us this year:
Amira (Egypt), AR (Philippines), Demet (Turkey), Diego (Peru), Farai (Zimbabwe), Francisco (Spain), Guillermo (Mexico), Hazel (Botswana), María (Argentina), Nazl (Turkey), Tofunmi (Nigeria) and Tristán (Guatemala), as well as all the consultants and volunteers who have made our work possible!

As we head into 2022, our internship programme will be re-named "International Junior Professionals Programme", continuing to welcome to our team persons who are at an early stage of their career.
Into 2022
2022 will also be the year when our global family will gather together again! The next ILGA World Conference will take place from 2nd to 6th May 2022 in LA Long Beach, hosted by the It Gets Better Project. As it will take place during the ongoing pandemic, we have made contingency and safety plans for the conference, which will include some chance for digital participation.
We received 295 session proposals and 721 people applied for scholarships to attend, and we have worked with these LGBTI activists from around the world to make the ILGA World 2022 conference as diverse, strategic, and celebratory as we can.
Later during the year, we will be supporting the International Intersex Forum, deepening our work on global decriminalisation, tackling the global backlash against gender, working hard to ensure that the mandate of the UN Independent Expert on SOGI is renewed at the UN Human Rights Council, and connecting and supporting our global network of regions even more.
We extend our warmest thanks and appreciation on behalf of the ILGA World Board, ILGA World staff to all of you who have contributed to this year's success.
With best wishes to all for rainbow peace and joy during the holidays and festive season.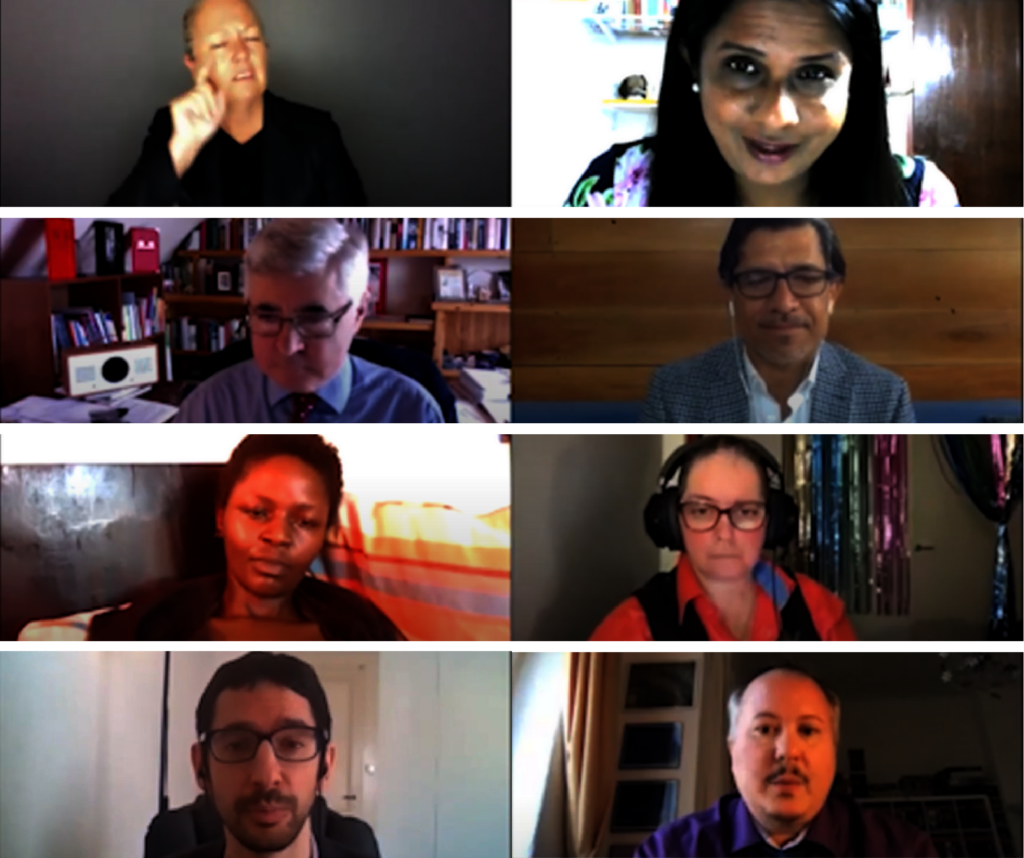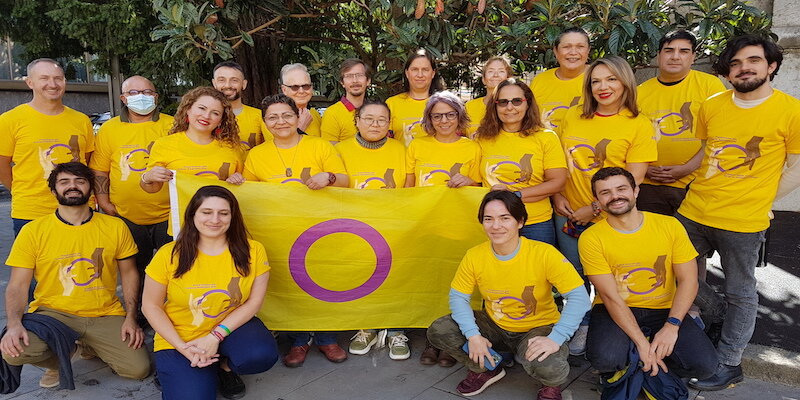 Links:
Attachments: