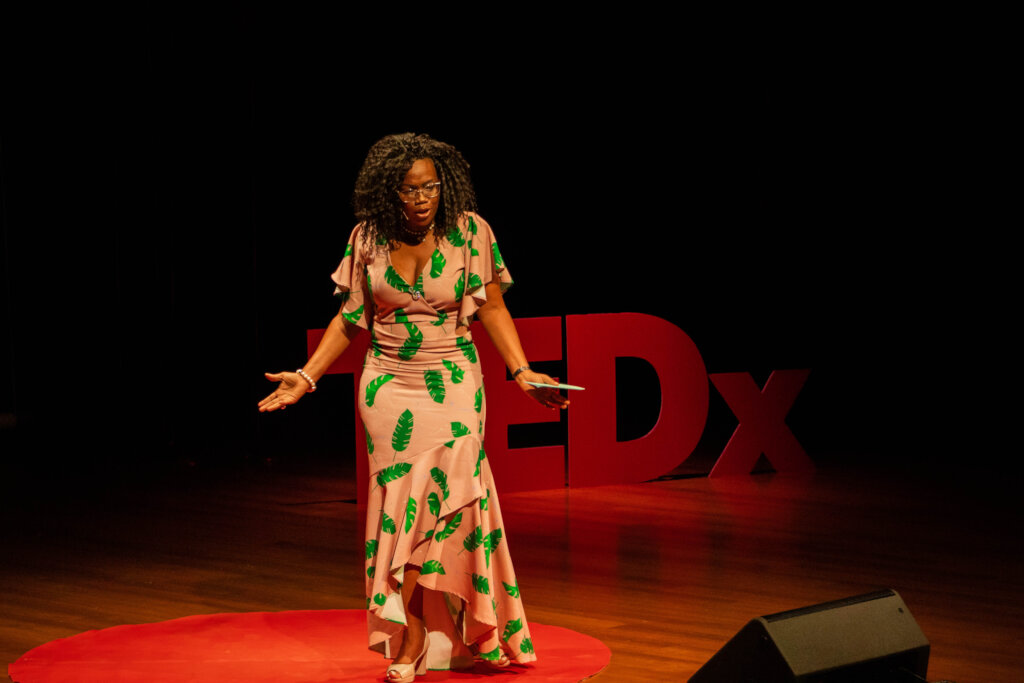 English bellow
Mente en Acción
En el 2021 se realizaron 3 ediciones de MenTe en acción, en la 14ta edición se graduaron 60 mujeres jóvenes y contamos con 25 Technical Mentors (voluntarios/as) y en la 15ta edición se graduaron 64 mujeres de todo el país, y contamos con 17 Technical Mentors. Para ambas ediciones contamos con el patrocinio de Accenture, P&G e Intel y con la alianza de Efecto Boomerang y Bond Co creation.
La 16ta edición fue la primera a nivel centroamericano, se seleccionaron 100 mujeres de Costa Rica, Nicaragua, Panamá, Honduras, El Salvador y Guatemala y se graduaron 82. Esta edición fue patrocinada por Accenture, P&G, First Factory y Emerson.
Actualmente la convocatoria para la 17ma edición está abierta, está edición será virtual y exclusiva para mujeres de la zona sur del país, región en la que existen pocas oportunidades académicas y laborales que afectan a las mujeres.
Red Mente
Debido al COVID-19 hemos realizado las actividades de la Red Mente de forma virtual, hemos organizado clases de ejercicios, talleres y charlas de temas relacionados con Tecnologías, Ciencia, Programación, Orientación vocacional, además les hemos ofrecido membresías por 1 año en las plataformas Pluralsight y GrowUp (Ciencia de Datos), 10 chicas fueron becadas para certificarse el Salesforce y 93 para la certificación Google IT Support Professional.
Conectadas
Conectadas tiene por objetivo proveer mayor acceso de herramientas tecnológicas a la mujer, de desmitificar el miedo que por falta de información a veces las mujeres pueden tener con respecto a la tecnología y de enseñar a una navegación de forma segura, previniendo el acoso digital. En el 2021 capacitamos 1041 mujeres de todo el país en temas como Seguridad Digital, Recomendaciones para el Curriculum Vitae, ABC de los dispositivos móviles y las computadoras y Uso básico de Redes Sociales, Redes Sociales para emprendedoras, Fotografía básica para emprendedores, entre otros
TEDxLlorenteWomen 2021
TEDxLlorenteWomen es un evento local bajo el formato TED, una iniciativa que impulsa el intercambio de experiencias, con la participación de conferencistas que comparten valiosas historias e ideas que están generando importantes cambios desde otra perspectiva en nuestra sociedad.
¿Y ahora qué? Fue el enfoque del evento del 2021, escuchamos a quienes están imaginando nuevas posibilidades y explorando nuevas ideas sobre cómo podríamos vivir y trabajar mejor en los años venideros después de todo lo que ha implicado la pandemia por COVID-19. Algunos de los temas que se abordaron son: Promoción de liderazgo, Formalización de empleo, Empresariedad, Cuido, Resiliencia, Reinvención, Co-responsabilidad, Transformación Colectiva, STEAM, Perspectiva Real de Género, Financiamiento, Formalización, Sector privado y políticas de paridad, Capacitación y sensibilización.
El evento fue virtual y transmitido en vivo, tuvimos hasta 203 personas conectadas simultáneamente, en youtube tiene +509 reproducciones y las personas aún pueden acceder a él tanto en facebook como en Youtube.
-English
Mente en Acción
In 2021, we had 3 editions of MenTe en Acción, in the 14th edition 60 young women graduated and we have 25 Technical Mentors (volunteers) and in the 15th edition 64 women graduated from all over the country, and we have 17 Technical Mentors. For both editions we have the sponsorship of Accenture, P&G and Intel and with the alliance of Boomerang Effect and Bond Co creation.
The 16th edition was the first at the Central American level, 100 women from Costa Rica, Nicaragua, Panama, Honduras, El Salvador and Guatemala were selected and 82 graduated. This edition was sponsored by Accenture, P&G, First Factory and Emerson.
Currently the call for the 17th edition is open, this edition will be virtual and exclusive for women from the southern part of the country, a region in which there are few academic and work opportunities that affect women.
Red Mente
(MenTe Network)
Due to COVID-19 we have carried out the activities of the MenTe Network virtually, we have organized workshops and talks on topics related to Technology, Science, Programming, Vocational Guidance, we have also offered memberships for 1 year on the platforms Pluralsight and GrowUp (Data Science), 10 girls were selected for a scholarships to be certified in Salesforce and 93 for the Google IT Support Professional certification.
Conectadas
(Connected)
The objective of this program is to offer women wider access to technological tools, demystify the fear surrounding the use of technology that some women might have due to a lack of information, and teach them how to surf the web safely, preventing cyber-bullying.In 2021, we trained 1041 women all across the country on topics such as Digital Security, recommendations for their CV, the ABCs of mobile devices, Cash Flow, Basic Graphic Design for entrepreneurs, Photography 101, and Social Media 101.
TEDxLlorenteWomen 2021
TEDxLlorenteWomen is a local event under the TED format, an initiative that promotes the exchange of experiences, with the participation of speakers who share valuable stories and ideas that are generating important changes from another perspective in our society.
And now that? It was the focus of the 2021 event, listening to those who are imagining new possibilities and exploring new ideas about how we might live and work better in the years to come after all that the COVID-19 pandemic has entailed. Some of the topics that were addressed were: Promotion of leadership, Formalization of employment, Entrepreneurship, Care, Resilience, Reinvention, Co-responsibility, Collective Transformation, STEAM, Real Gender Perspective, Financing, Formalization, Private Sector and parity policies, Training and awareness.
The event was virtual and broadcast live, we had up to 203 people connected simultaneously, it has +509 views on YouTube and people can still access it on both Facebook and YouTube.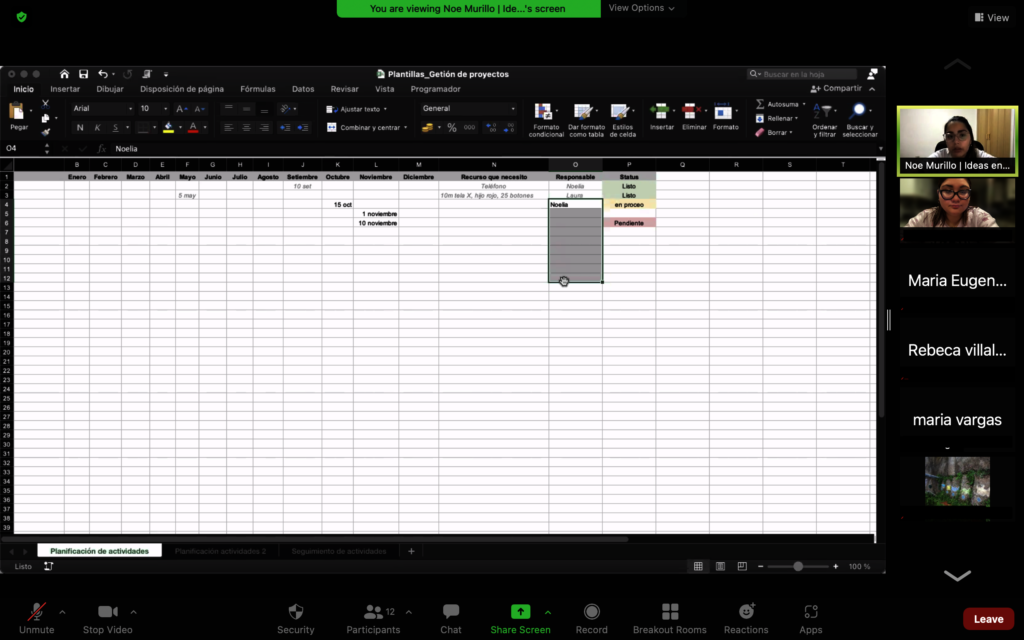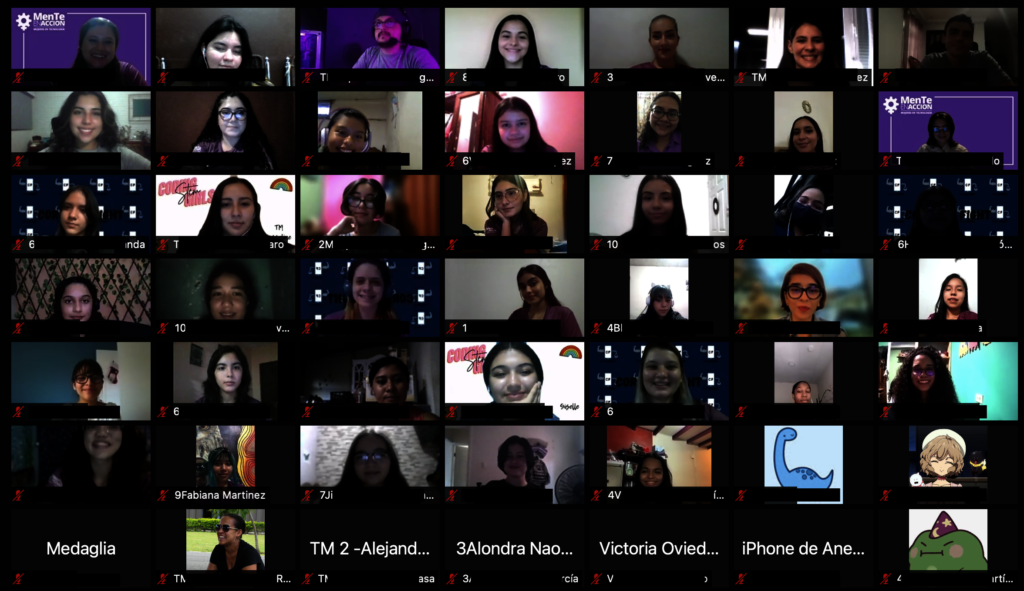 Links: