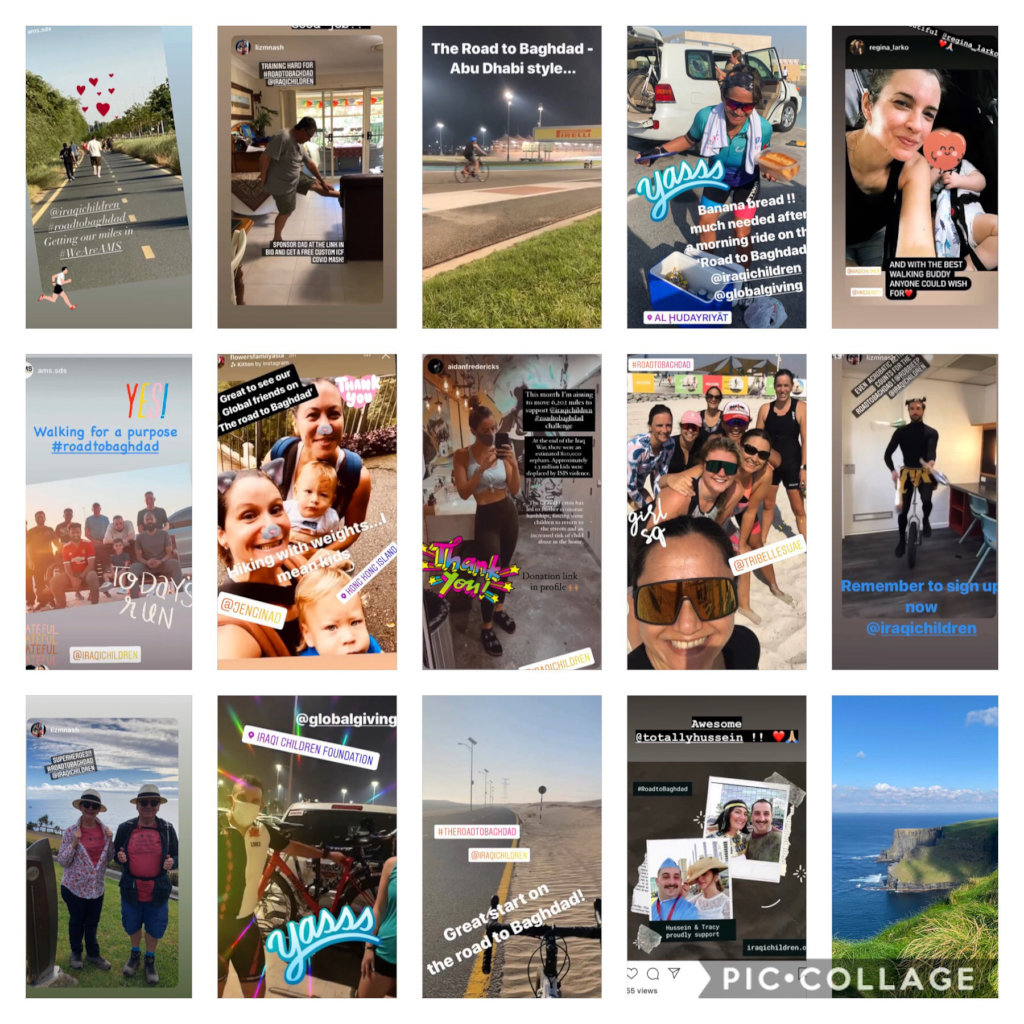 Dear R2B Team Member:
What a smashing success! You exceeded all our expectations!
Remember how we hoped to enlist as many participants as possible to do a 6,021 mile virtual race from Washington DC to Baghdad during October? Well, we blew that goal out of the water. Combined, all participants achieved 17,062 miles: all the way to Baghdad, back to Washington, DC, and halfway back to Baghdad!
Check out Yasir's "Road to Baghdad" biking video set to the great sounds of the big screen!
Watch the kids at the Hope Bus celebrate our "arrival" in Baghdad!
And just as important, your donations to the orphans and vulnerable children in Iraq appear on course to reach nearly $19,000 including the $5,690 raised on the "Road to Baghdad" fundraising page!
Thank you for standing with the children of Iraq. They have faced such heartbreaking hardships through years of war, displacement from their homes, child labor, sex trafficking, and now COVID. With your support, ICF is tackling those challenges by providing:
education and nutritious meals for poor orphans and street children at two Hope Buses
legal help to protect kids from recruitment and exploitation by criminals, drug gangs, and sex traffickers
food and hygiene supplies for families during COVID, totalling 1,249 packages
opening doors to school and government support for poor children who are invisible without required legal IDs
For your audacious support for these children, we say thank you from the bottom of our hearts!
Gratefully,
Liz McRae
Executive Director
Iraqi Children Foundation
PO Box 233
Falls Church, VA 22040-0233
liz@iraqichildren.org
PS If you would like to help us finish our "Road to Baghdad" challenge, the BEST day to donate is DECEMBER 1, GIVING TUESDAY, when Iraqi children get a share of a $1 million pot! The more donations we raise - from $10 to $2,500 - the more Iraqi kids get!