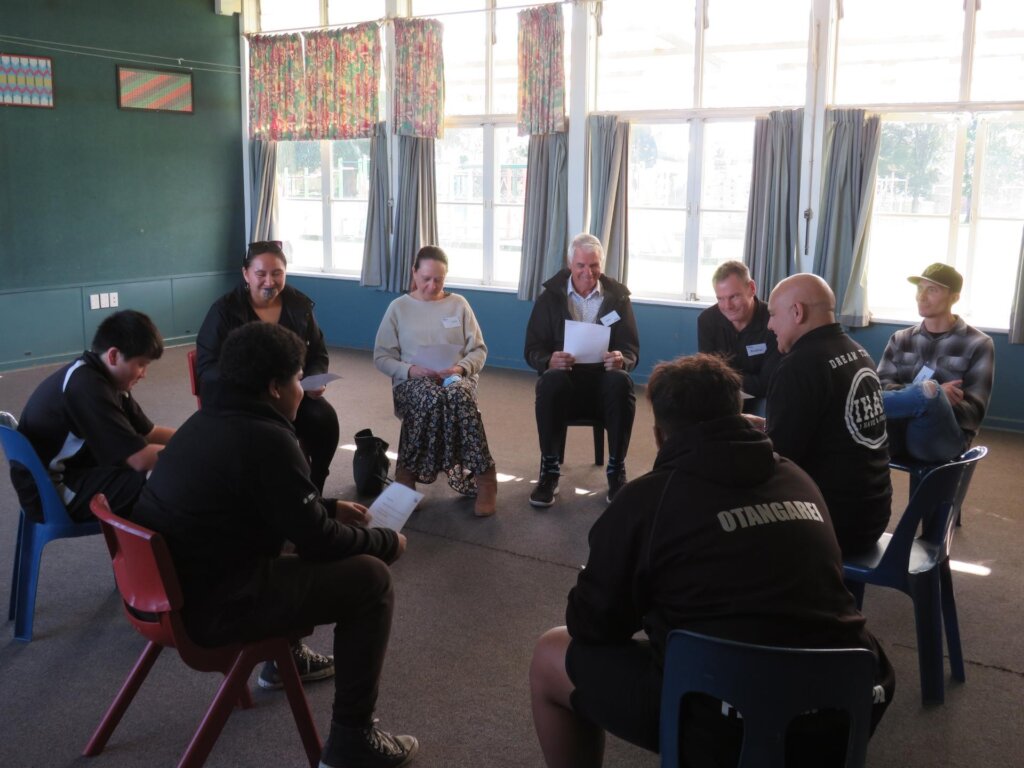 Dear GlobalGiving Supporter,
Poor concentration – poverty reduces brainpower needed for navigating other areas of life.
I recently came across an article from Princeton University on how poverty reduces brain power and the ability to navigate other areas in life. The article explains how poverty and all its associated concerns requires so much mental energy, that those who are impacted by financial hardship have less brain power to cope with many basic areas of their life. As a result they are more likely to make mistakes or decisions that can further perpetuate their financial woes. This is all blindingly obvious, once you think about it, but it is something which is usually overlooked by talk-back radio hosts, other media commentators, many politicians, and the designers and administrators of Government service delivery.
This quote from one of the paper's authors sums it up: "Previous views of poverty have blamed poverty on personal failings, or an environment that is not conducive to success. We're arguing that the lack of financial resources itself can lead to impaired cognitive function. The very condition of not having enough can actually be a cause of poverty."
The fallout from the Covid years has started to shine a light on the hardship that more segments of society are now facing, however it is important to remember that many were already struggling to make ends meet long before Covid was even part of our vocabulary. As a result, their resilience to be able deal with the simple everyday tasks like staying focused in school will be harder than ever. The mahi (work) our team are doing to support these vulnerable tamariki (children), is therefore more important than ever. You can read the full Princeton University article here.
Thank you,
Scott Gilmour
Chairperson, Board of Trustees
I Have A Dream Charitable Trust
Visitor Open Days
If you've not yet had the chance to attend one of our Visitor Open Days, then maybe 2023 is the year.
We're often asked what it is that our Navigators do on a day to day basis and frankly there is no better way to explain this than by being in the environment itself. Many of the visitors who come along to these special days are often blown away by the experience and often remark that while they had some understanding of the work we're doing with our programme, seeing it in practice was a whole other thing.
Our Visitor Open Days are held once a term at one of our four Kura (schools) partners. We have visitors join us from all across the country and it is nice easy round trip from Auckland. Here are some comments from our last Visitor Open Day held in October.
"What an incredible experience the VOD was! Thank you for the invitation."
"Thank you so much for inviting us to witness the mahi of your team. It was particularly joyous to see the interactions between rangatahi Dreamers and their Navigators."
"The day was amazing and I have since lifted my monthly donation. I particularly enjoyed the 1-1 time with the Dreamers and their Navigators."
"We thoroughly enjoyed the day and found it very insightful and inspiring."
Our next Visitor Open Day will be on the 17th March 2023. If you are interested in attending this or another Visitor Open Day in 2023, or if you know someone else that might be interested in I Have a Dream, please contact our Fundraising Manager Jodie Hannam or Chair Scott Gilmour.
The Power of an Idea
Never under estimate the power of listening to the ideas of our tamariki, whether they are big or small. One of our Year 5 Dreamers Wiremu, had a very simple idea which has turned into something very beautiful for the whole community as shown in a recent Sport Northland article. Whilst playing a game of tag on the playground, Wiremu posed a great question. "Mama, what if we invited our friends to come to the playground at the same time as us, and we could all play together? We could start a playground club!"
With the support of his whanau (family) and I Have a Dream Navigator, Jessie Hedges, Wiremu's enthusiastic idea turned into his (and I Have a Dreams') very own Playground Club with friends from his community and it continued to grow as weeks went by. Not only was this a great opportunity to connect with others, it is also an opportunity to explore their local neighbourhood with the group moving to different playgrounds week by week. One of the parents commented "Quite often we come here and noone else is here, so it's much more fun when they can play with others."
What a fantastic idea Wiremu! You can read the full Sport Northland article here.
Connecting through Sport
In Term 3 and 4 Navigator Dwayne saw the fruition of a Year 6 Inter-Kura sports event which saw students from 4 primary kura come together and participate in a number of sports together. These were 3 IHAD kura plus another local kura Whau Valley. The basis for this event was to increase contact between the 4 primary kura and to create whanaungatanga (connection) between the students of these kura, many of which will come together next year as they enter Intermediate.
The event saw the likes of Hannah from Northland Rugby being involved in assisting the Term 3 games of Rippa Rugby, and Sport Northland Energisers Paora and Sam joining in Term 4 for Basketball and Ki-O-Rahi. Students were given the opportunity to Mihi Whakatau (welcome ceremony) for both Tangata Whenua (locals) and Manuhiri (visitors) which created a wonderful space for leadership and to represent themselves and their kura. Students from each kura were mixed into four brand new teams made up of a mix of students from each kura. This played a huge part in the whanaungatanga between the students. The attitude and sportsmanship shown by each and every student was absolutely amazing with interactions between students filled with positive communication.
Dwayne will be heading into Intermediate next year as he follows his Year 6 cohort into Year 7 so will be unable to have such a part to play in the organization next year but through the contact that has taken place he has seen the start of communications between kura begin for an event to take place in Term 1 2023.
A Thank You to our Volunteers & Mentors
On Monday 5th December we had a celebration to acknowledge and thank all of our I Have a Dream Volunteers, Mentors and Interns.
It was a wonderful night with about 100 people in attendance including our I Have a Dream staff team, Dreamers and whanau, tumuaki (school principals) and our Mentors, Volunteers and Interns.
"It was a fantastic night where we celebrated and thanked all of our Mentors and Volunteers that play a vital role in I Have a Dream. Without all of them we could not do what we do. The night was filled with celebration, korero (conversation), speeches and laughter and it was a real joy to have everyone together in the same room, especially after the last few tough years", says Kirsty Pillay-Hansen, Volunteering and Mentoring Manager.
Delicious kai was served and our Dreamers held leadership roles in welcoming guests, serving drinks and kai and giving out thank you gifts to everyone. "It was a wonderful chance for our Dreamers to shine", says Kirsty.
We would especially like to thank our speakers who contributed to the night and spoke about their experience with I Have a Dream. Heidi and J'oe spoke about their mentoring journey. Krystal spoke about her experience as an After School Programme Volunteer. Leba spoke about her experience as a parent of a Dreamer. Whaea Ness spoke about her experience as a tumuaki. Thank you to these speakers who gave our guests a personal insight into I Have a Dream and shared wonderful stories, laughter and inspiration.
Congratulations to Volunteer Jonah Shortland
We would like to congratulate Jonah Shortland who was recently awarded an Oranga Tamariki Prime Minister's Award. Jonah popped in and talked to Kirsty about her experience and showed her photos of her recent trip to Wellington to receive the award, meet the Prime Minister, visit Parliament and attend the awards celebration.
"We were delighted to be asked to endorse Jonah's nomination and write a letter of submission to support her. Jonah has been an exceptional student volunteer and has contributed hugely to I Have a Dream. We are excited to see the next steps of her journey and her own dream," says Kirsty.
Volunteering & Mentoring in 2023
Our Volunteers and Mentors continue to tautoko and support Dreamers and programmes through the summer and into 2023 and we are so grateful for all the enthusiasm and commitment that they continue to give.
We have a number of Volunteers signed up to support and help out on our summer holiday programmes from mid to late January. For many of our Dreamers, the summer holidays are a long period away from the support, consistency and resources of I Have a Dream and so these holiday programmes are very important.
We have around 25 new student volunteers raring to go in 2023 and will start our year off with induction, training and matching for them. We are grateful to the local high schools that we are able to work with to provide these opportunities for high school students to support our Dreamers.
We have a large number of new Mentors recruited for our 2023 cohort - ready for Mentor training and the start of mentoring group activities. We will also run regular mentor meetings and mentoring activities for our matched mentoring pairs, starting with a fun beach activity day in February.
Market Fundraising
Our year 12 Dreamers have set out to fundraise $30,000 to fund their overseas trip to Rarotonga in 2023. They brainstormed and came up with the idea of a fundraiser at our local markets to sell their handmade earrings and baking to help raise funds as a group for their trip.
Our Dreamers accepted the challenge and began planning. Together our dreamers planned and executed 2 days and nights making and selling their earrings and baking to their local community. Our Dreamers came together and showed teamwork, whanaungatanga and tumanako (experiences) through the whole process.
Their determination and excitement for this trip is what drives them to get out of their comfort zones and learn what it takes to achieve goals. Overall the fundraiser was a success, raising around $1500 profit learning new life skills and increasing their community engagement.
Follow us on Facebook, Instagram and LinkedIn.
#IHaveaDreamNZ #InspiringDreamsEnablingFutures