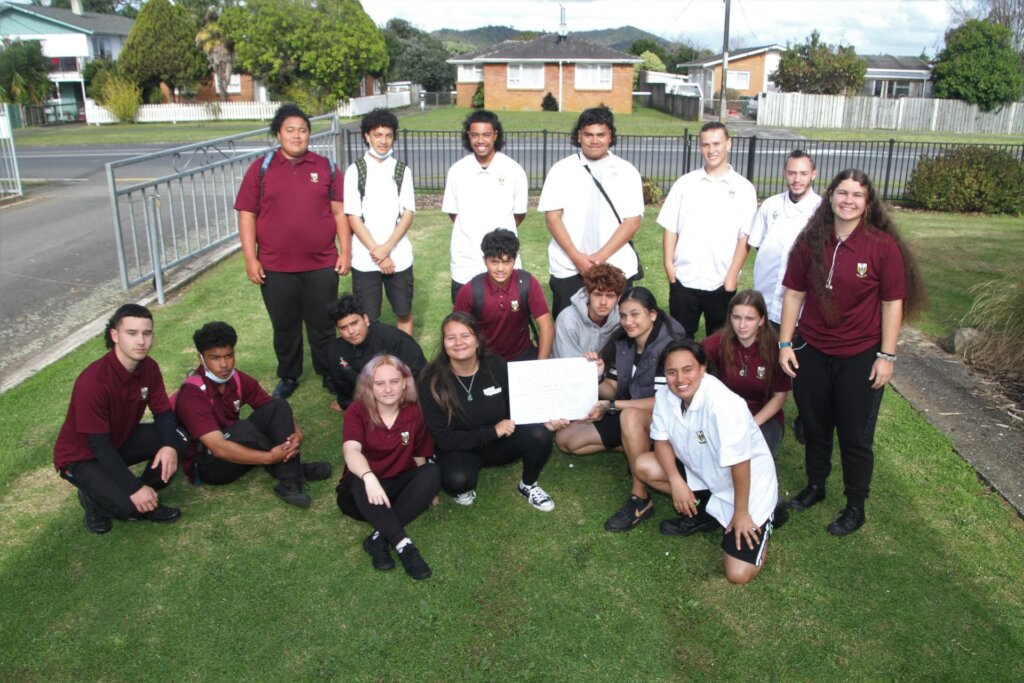 Kia ora Scott
What is our secret sauce?
We've all been reading about the increasing mental health challenges for Kiwis, especially young people. When you add in worsening education, housing, general health and other indicators of well-being, it's clear that NZ faces a crisis.
Most people accept that intergenerational poverty and widening inequality are root causes. What can be done?
The first thing to accept is that these overlapping crises have been building for a long time … ever since the radical economic and social transformations of the early '80s, in fact. The second thing to accept is that a "solution" will also take time to take root. This presents a huge difficulty, due to the public clamouring for politicians to "do something."
So, over the past 40 years — as our social and educational indicators have progressively worsened — non-profits and Governments (of every stripe) have implemented thousands of programmes, evaluative studies, research reports, committees of inquiry, etc.
Why have they not worked?
This attached paper highlights that even initially successful programmes lack a key ingredient. It suggests that developmental relationships — characterized by attachment, reciprocity, progressive complexity, and balance of power — are the secret sauce to any change in social, economic & community outcomes.
These academic papers can be a bit abstruse at times, and long-winded, but this one does an admirable job — within 10 pages! — of describing this active ingredient.
In a nutshell, this describes the role of our Navigators. They form long-term and trust-based relationships with every young person in the programme, and also with every family. The programme supports students within our partner Kura for the 15 years of their educational journey, and it succeeds because of these developmental relationships. We're not parents and we're not teachers, so we have a unique opportunity to build emotional attachment, deliver opportunities for enriching personal growth, and gradually shift the balance of power from the Navigator to the young person.
Twenty years of the I Have a Dream programme in NZ, which builds on 40+ years of success in the US, show that investing in a child through the entirety of their childhood is a proven way to break the cycle.
Nga mihi,
Scott Gilmour
Chairperson, Board of Trustees
I Have A Dream Charitable Trust
Dreamers fundraise for a life changing "Dream" travel experience to Rarotonga
A group of our year 12 Dreamers are on a mission to fundraise for a life-changing end-of school overseas trip to Rarotonga once they successfully pass NCEA and complete Year 13 in late 2023.
IHAD Navigator and trip organiser, Daisy Rogers says, "The main objective of this trip is to utilise the life changing experience to teach our Dreamers to learn how to set a goal, plan a trip, fundraise, work as a team and to be accountable for the results. They will experience the hard work required to make a dream like this become a reality. This trip will also encourage Dreamers to finish school, attain NCEA, have 80%+ attendance, commit to fundraising, gain employment or tertiary education and achieve personal goals"
This trip will take many of our Dreamers far out of their comfort zone but the sense of achievement and benefits they will receive could possibly change their lives forever.
Read full story here
Poor Knights Island Visit
On the 13th May, three Dreamers and caregivers were given the opportunity to visit Northland's world renowned Poor Knights Islands, thanks to Samara Nicholas from Experiencing Marine Reserves (EMR). The trip was sponsored by Dive! Tutukaka and the Bobby Stafford-Bush Foundation.
Piripi Burt, our Te Kura o Otangarei school-based navigator was fortunate enough to share in this experience with his Dreamers:
"EMR and Dive! Tutukaka provided an opportunity for 3 deserving Dreamers to meet other young people from around New Zealand that are also interested in the environment. It was incredibly heartwarming to meet other parents and adults that support young people in their endeavours. I was most proud when our Dreamers were asked if they wanted to do interviews. They felt comfortable and confident enough to share what they had learned from theirwhanau and the experiences they have had recently, even though they were a little nervous. One of our Dreamers proudly answered his questions in maori and completed his interview with this Whakatauaki (Proverb)"
"Toitu te marae a Tangaroa, Toitu te marae a Tane, Kia ora ai i te Iwi"
Protect and strengthen the realms of the sea, Protect and strengthen the realms of the forest then the people will thrive.
The day is best summed up in this youtube video compilation supplied by EMR below. We are extremely grateful for such an amazing opportunity to be gifted to our dreamers.
Celebrating our Volunteers
In the last few weeks we have celebrated NZ Student Volunteer Week and National Volunteer Week. We have a number of adult and student volunteers & mentors who volunteer at our After School Programmes.
We recently held several mentoring and volunteering sessions, including a lunch with our wonderful student volunteers from Pompallier College. Sadly only half the group were present due to sickness but we still took the opportunity to thank them, take a yummy lunch and hand out certificates and volunteer badges.
"Our After School Programme (ASP) Volunteers play such an important role in making sure our ASP's are a success. They get alongside, support and have fun with the Dreamers, help run games and activities and support our Navigators. It would be very tough for us to run our ASP's for our Dreamers without these volunteers. We are hugely grateful for their time, commitment and energy" says Kirsty Pillay-Hansen, Volunteering and Mentoring Manager.
I Have a Dream Mentoring
On 4th July we had a wonderful mentoring evening that brought together some of our existing Mentors with our new 2022 cohort to discuss the mentoring programme and share insight into great mentoring skills.
This year's mentors will be working with years 7 & 8 students from Tikipunga High School and Te Kura o Otangarei. We will start in August with group mentoring sessions that will run monthly for about six months and then we will make one-on-one mentoring partnerships in the New Year.
"Having this combination of group based mentoring followed by one-on-one mentoring is important because it takes time to get to know each other, build the relationship and establish trust" says Volunteering and Mentoring Manager, Kirsty Pillay-Hansen.
We were grateful to existing Mentors Siobhan Patia, Heidi Erceg, Jacki Byrd, Tim Baker and Carol Martin who came along to share their experience with our newly trained Mentors. These Mentors joined our Navigators in sharing top tips and what makes a great Mentor.
Visit by Black Ferns
On 15th June our Dreamers at Tikipunga High School had the privilege of meeting and hearing inspirational stories from 10 Black Fern NZ Women's Rugby players along with Black Ferns Coaches Wayne Smith and Wes Clarke.
"It all started when Black Fern Renee Wickliffe contacted us with an interest in volunteering", says I Have a Dream Volunteering and Mentoring Manager Kirsty Pillay-Hansen. "Renee told me she wanted to give back and support a local community organisation on her day off from training and preparation before their recent game against the USA. Throughout the morning before the afternoon Renee was due to visit us, we received updates that more and more of the team were wanting to join her. Next thing we knew we had 12 of the Black Ferns rocking up to visit our I Have a Dream After School Programme!"
Read full story here