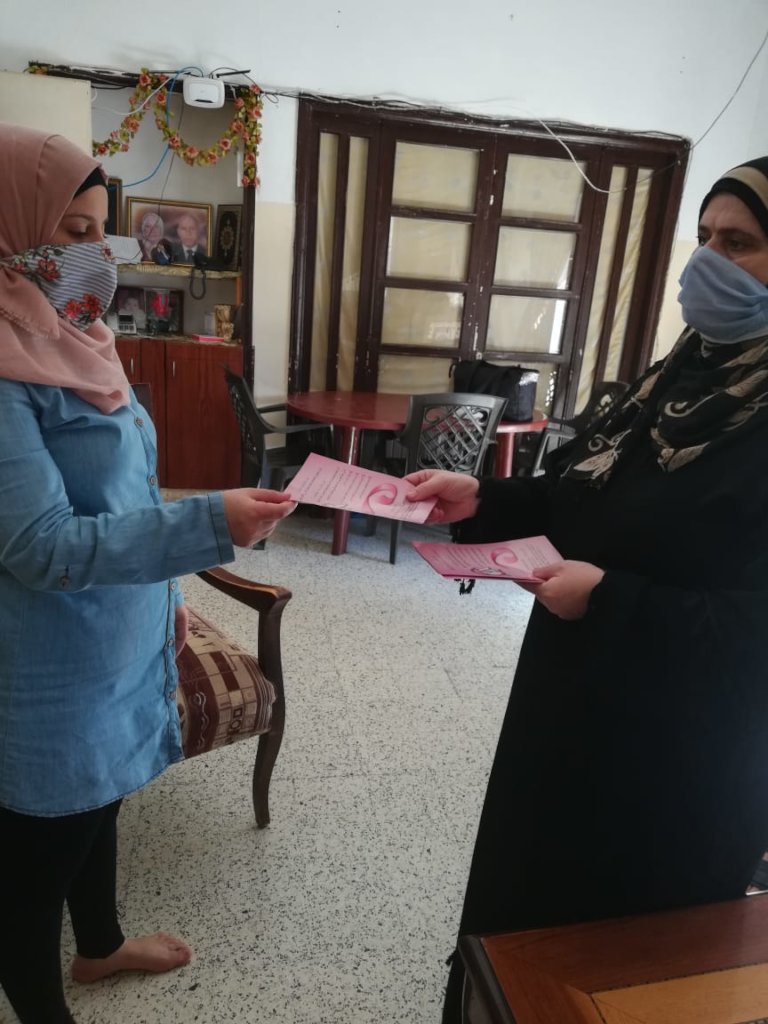 Background during and after the implementation of the project;
Disease outbreaks affect women and men differently, and epidemics make existing inequalities for women and girls and discrimination of other marginalized groups such as persons with disabilities and those in extreme poverty, worse. This needs to be considered, given the different impacts surrounding detection and access to treatment for women and men, as well as for their overall wellbeing. For this reason, the emergence of the COVID-19 outbreak has required some emergency response to secure adequate resources and services for women, girls, men, and boys.
The existing social protection system provides for limited specialized services for SGBV survivors and illustrates myriad gaps in sexual and reproductive health services. SBGV incidents as well as episodes of sexual exploitation are believed to be widely underreported, while a quarter of the total incidents reported through protection mechanisms relate to sexual violence (rape or sexual assault) (GBVIMS, 2016). Since 2014, a trend derived from the GBVIMS has indicated an increased risk for girls and women engaging in negative coping mechanisms such as child marriage, possibly linked to denial of livelihood opportunities. According to the GBVIMS, forced marriage has increased to represent 17% of reported GBV incidents in the first quarter of 2017 compared to 12% in 2016. Out of the 17%, the vast majority are early marriage cases (97%). Often, early marriage cases have disclosed the incidents to Case Management service providers after reporting domestic violence. Between other services, in the first quarter of 2017 only 12% of GBV cases received legal services, highlighting the gap in offered aid.
Adolescent girls remain particularly vulnerable, as they are out of school and often exposed to child marriage and exploitation and access to them and in particular those who have been married early is challenging for humanitarian actors. Experience in 2016 has shown that it is essential to work simultaneously with caregivers and adolescents to ensure programmes are adapted to account for their sex- and age-specific vulnerabilities such as early marriage, through tailored curricula. Furthermore, adolescents are considered under-addressed resources that can be empowered as agents of change in the community, and a potential catalyst in promoting stability among different communities. Increased attention will be given to this age group to ensure they have access to adequate services that respond to their vulnerabilities and reduce protection risks caused by unregistered early marriages.
Naba'a Achievements; During the last period, The most highlighted achievements during the last period;
A full package of quality services will be offered to young women, girls and GBV survivor (in particular early marriage cases) in Naba'as safe spaces, including counseling and consultation, referral for case management services, sexual and reproductive health and psychosocial support. In terms of sexual and reproductive health, it is known that adolescent girls who got married to older men, frequently suffer power imbalances and are more likely to experience intimate partner violence and forced sexual intercourse. They are also at increased risk of contracting sexually transmitted infections. Moreover, this demographic is at increased risk of obstructed labor, which may generate fistulas, infant mortality and mother's suffering. The proposed intervention will increase health education and awareness surrounding symptoms and treatment of reproductive tract infections, will foster family planning, address pre-term birth and increase psychosocial support for beneficiaries in need of SRH services.
Holding awareness campaign about breast cancer
Provision of 300 hygiene kits for the most marginalized refugee families
Providing psychosocial support for 300 women and girls whom are at risk of violence and abuse
Implementing recreational and non-formal activities for 260 dropped out of school children and 350 children inside schools.
Case Study;
S.105 lives with her family consisted of 5 members: a husband and four kids in a three-room rented house. The house is not in a good condition to live at with wet walls that are not greased. As well as the house furniture and appliances are ripped off, even the bedroom has only bed sheets on the floor to sleep on.
She finds herself under extreme psychological pressure, which adversely affects on how to cope with her children who are (16-14-11-9 years old), and its affecting her relationship with the spouse because he recently lost his job due to the national economic crisis, which exacerbates the conflict between them due to expensive basic needs of the whole family like rent, food, and others, as she finds herself unable to meet life's basic needs, so she is under psychological pressure and anxiety that are also resulted from thoughts about her children's future.
Economic situation:
Under-privileged: no one has a job and a standard salary at the moment because of the economic crisis, they live in a three- room house for 500,000 L.L. every month. They receive assistance from local NGOs, but they can't meet their daily personal needs.
- Health status:
Mother: Suffers from herniated disk
Father: suffers from high blood pressure and diabetes
Children don't have any health problems
The problems that women suffers from:
-Poor economic situation that has a negative impact on the entire family's life
- Anxiety resulted from overthinking about her children
- Matrimonial problems
- Data collection:
Same case through home visits and individual follow-up
- Intervention:
• Food assistance for the family
• Transfer them into the Financial Assistance Section for support
• Psychosocial support
• Awareness sessions for mother on how to deal with her children and manage psychological pressure.
• Integration of children into psychosocial support activities.
-Recommendations:
• Follow-up mother's case through home visits.
• Transfer mother to psychological follow-up
• Follow-up with children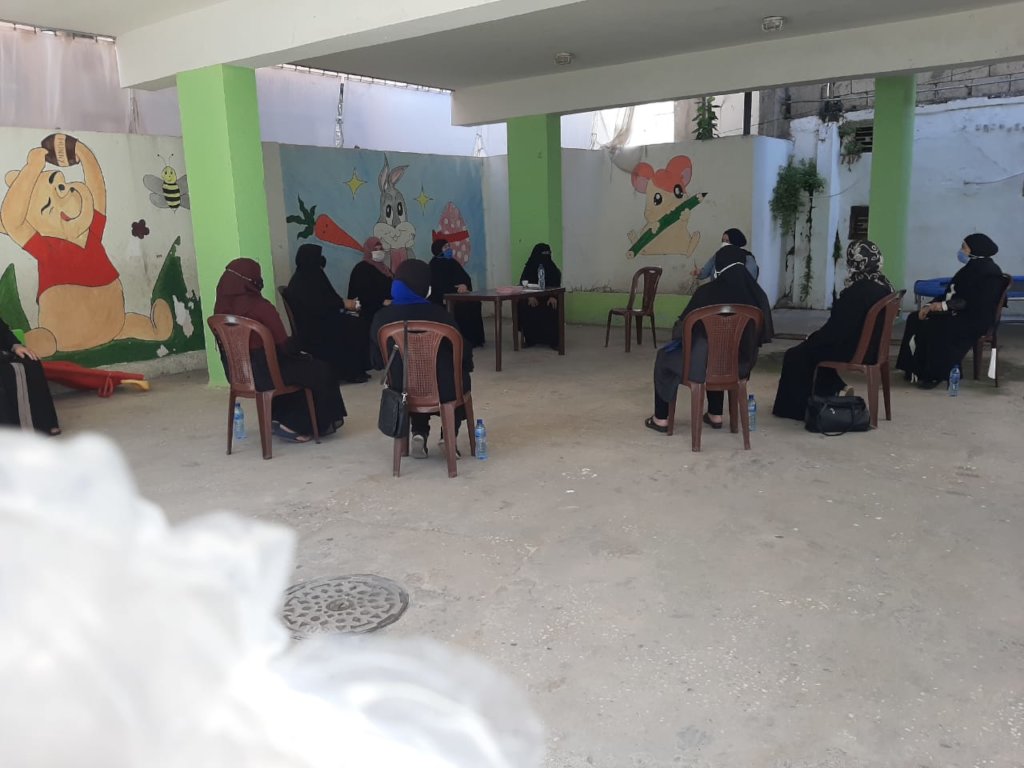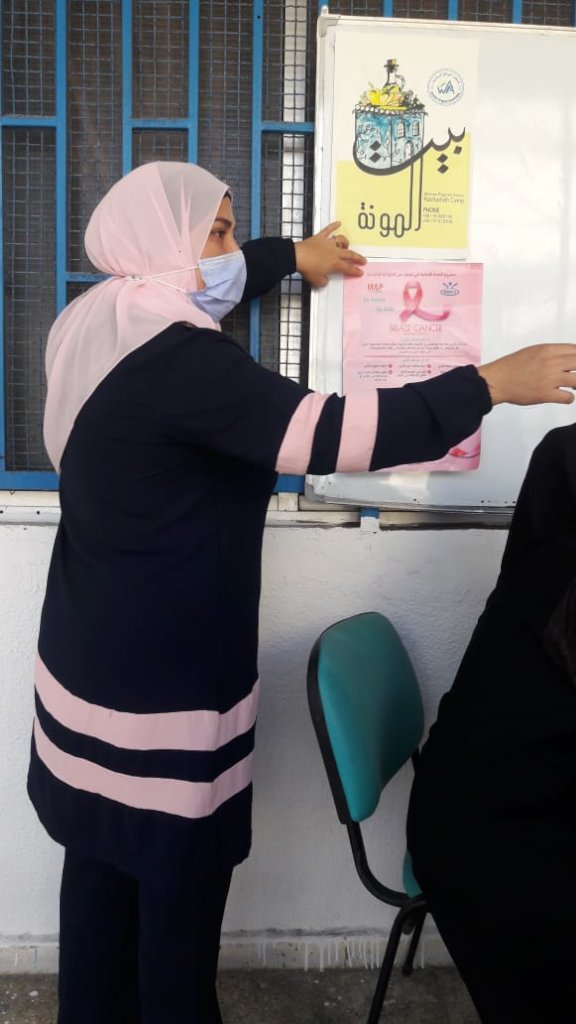 Links: