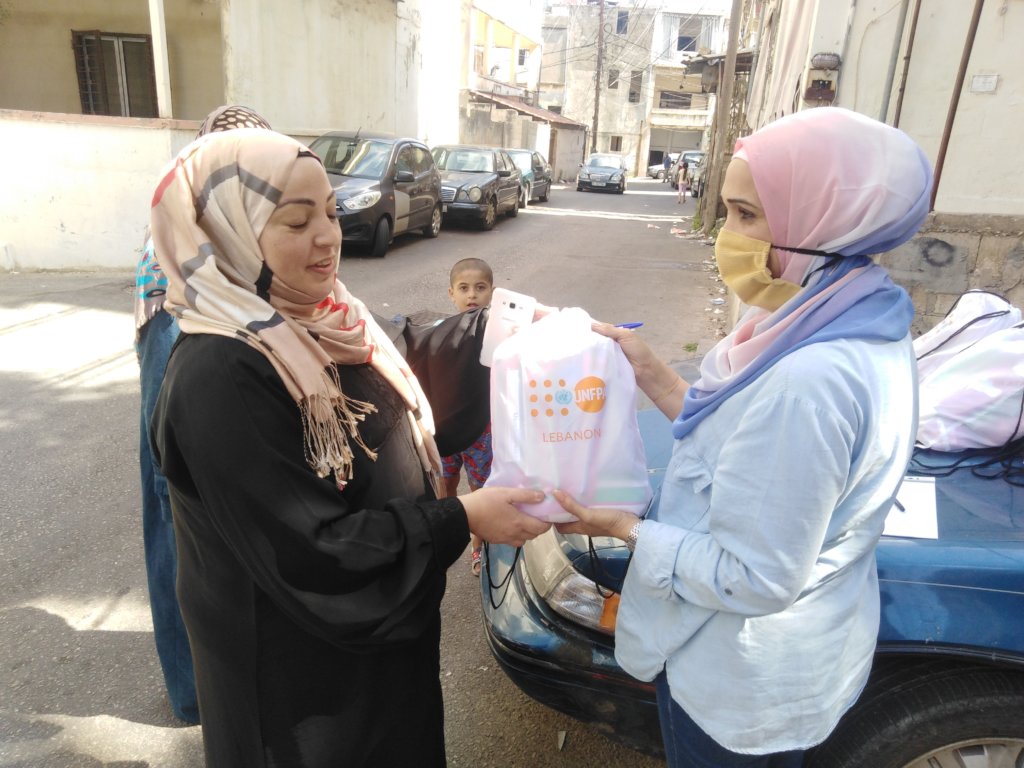 Background during and after the implementation of the project;
It became clear how fragile the health system was in most countries of the world, including those that were ranked advanced in various fields. The general situation in Lebanon is ominous, with political divisions, economic collapse, the debt payments of foreign debt and the great benefit in the face of the Corona epidemic. Lebanon has recorded 1946 cases of coronavirus (last update 09 July 2020) , which has caused 36 deaths in the country so far. The rates of commitment to prevent mixing and leaving houses vary from region to region where life seems very normal in most areas in terms of large numbers of people in the street and banks! The daily report shared by the Ministry of Health shows that the number of tests achieved until today reaches 10,808 while Lebanon is receiving 4 flights from outside including Lebanese student special cases especially from the countries that categories as epidemic countries. The population of Lebanon is around 5 million including 274.000 Palestinian refugees and around 950.000 Syrian refugees . during the spread of COIV – 19 , the government has taken a safety measures including the block down ,but at the same time serving the Lebanese citizens without including refugees in its social fund that aims to encourage citizens to quarantine at home by them self .
The Syrian refugees are on the Mandate of the UNHCR while the Palestinian refugees are exclusively served by The United Nations Relief and Works Agency for Palestine Refugees in the Near East (UNRWA).
Lebanon hosts the highest number of refugees per capita in the world. UNHCR estimates approximately 1 million and half displaced people in need across the country and having a very strict restrictions on entering the country since 2015, as well as hundreds of thousands of long-term Palestinian refugees and asylum-seekers.[1]
UN reports state that 80% of the 215,000 Syrian households in Lebanon are existing below the poverty line and more than half live in sub-standard conditions in overcrowded buildings and abandoned warehouses. Amnesty International has reported that Syrian refugees within Lebanon are experiencing an "increasingly hostile and xenophobic environment".
While According to UNHCR, the number of registered refuges reaches 1500.000 individuals[2] distributed all over Lebanon; 35% are in North Lebanon, 34% in Bekaa, 18% in Beirut and 13 % in southern Lebanon and more than 87000 are on the waiting lists.
Naba'a Achievements; During the last period, The most highlighted achievements during the last period;
- Providing online psychosocial support for women and girls whom are at risk gender based violence, including, vulnerable Lebanese, Palestinian and Syrian refugees. Whereas, in Ein El helweh camp 555 adolescent girls and 220 women
- Provision remote GBV specially case management and PSS and establishment of adequate referrals to connect women and girls to appropriate service provision
- Providing 832 dignity and hygiene kits for the most vulnerable Lebanese, Palestinian and Syrian refugees in south and north Lebanon.
- Referring women and girls whom are at risk of violence and abuse to psychosocial support, legal aid, etc…
- Advocacy and lobbying, where the community Leaders and influential persons including religious leaders are aware about the risks of child marriage, and agree that marriage should not be contracted before 18 years in any circumstances.
Case study:
Code: R.J.006
Age: 16 years' old
Address: Saida – Dalaa' street
Nationality: Syrian
Grade: Grade eight
Hobbies: Cooking and making sweets
Number of Family members: 5
She's the second child
A brief about the girls' life: She lives with her mother, her father and her four brothers, she used to go to school, but she wasn't interested in education, as she was causing problems with the teachers and the principal as well which led to expulsion from school. She stayed at home for two years, not even studying as she was only interested in cleaning the house and talking to older women which caused a change in her behavior as she became interested in being in a relationship or getting married. Where the 14-year-old girl got engaged to boy who are older than her in 7 years. Also, he does not work and he is not educated, which increases the problems between the girl and her family which caused the girl to cut her hands, and this behavior increased the mother's anxiety. Noteworthy that, the mother attends awareness sessions with us and during our discussion about mental disorders the mother talked about her daughter, which made us intervene immediately to address this issue. The economic situation: Poor since the father is unemployed and they're renting the house and her sisters are studying in school, thus the assistance that they are provided with from the United Nations is not enough, which makes the mother to buy foodstuffs in debt.The health situation:
The father suffers from disc disease, and this negatively affects the economic situation, as the mother suffers from pressure and diabetes. As for the girl, she does not suffer from anything.
The girls' relationship with her father: it is a bad relationship, because the girl doesn't talk to the father because of his bad behavior towards his children. She says that her father beat her and violates her and that he wants to get rid of her by allowing her to get married to anyone. Therefore, the girl always tries to escape from the house.
The girls' relationship with her mother: it is considered as a good one. The mother always talks with the girl and educates her on how to behave. As she said that, her mother has apologized as they agreed to be friends and the reason behind this action goes beyond her mothers' participation in the awareness sessions that is being implemented by Nabaa'. Add to this, her mother always tries to know what is happening with her daughter.
The girls' relationship with her siblings: it is a good one. They play together and talk, and they used to go together to school. But once she left the school she felt that she had moved away from her siblings which annoyed her.
The problem the girl is suffering from:
Self-harm / early marriage:
The girl suffers from personality disorders and this is what made her hurt herself as well as thinking about marrying anyone, even if he was unemployed. So the girl suffers from despair and depression, as well as negative thoughts towards herself.
Data collection: the girl herself through conducting an individual hearing sessions / her mother through calling her.
Methods of intervention:
Girl's individual hearing sessions.
Group hearing sessions (mother - girl)
Awareness sessions on early marriage to make her aware of the seriousness of the matter, as well as she was provided with awareness sessions on positive thinking, adolescence and anger management.
The registration of the girl in vocational training, where we learned that she loves cooking and making sweets, thus when she registered she became more effective and started to build friendships.
Recommendations:
Home visits along with a precaution measures.
Follow up on individual hearing sessions.
Awareness sessions on life skills / communication / violence / anger management / emotion management
Psychosocial support activities.
[1]https://helprefugees.org/lebanon/?gclid=EAIaIQobChMInc-TgeeY5AIVyLHtCh0qdgA_EAAYAyAAEgIaDPD_BwE
[2] The communicated number from the ministry of foreign affairs is exceeding these figures!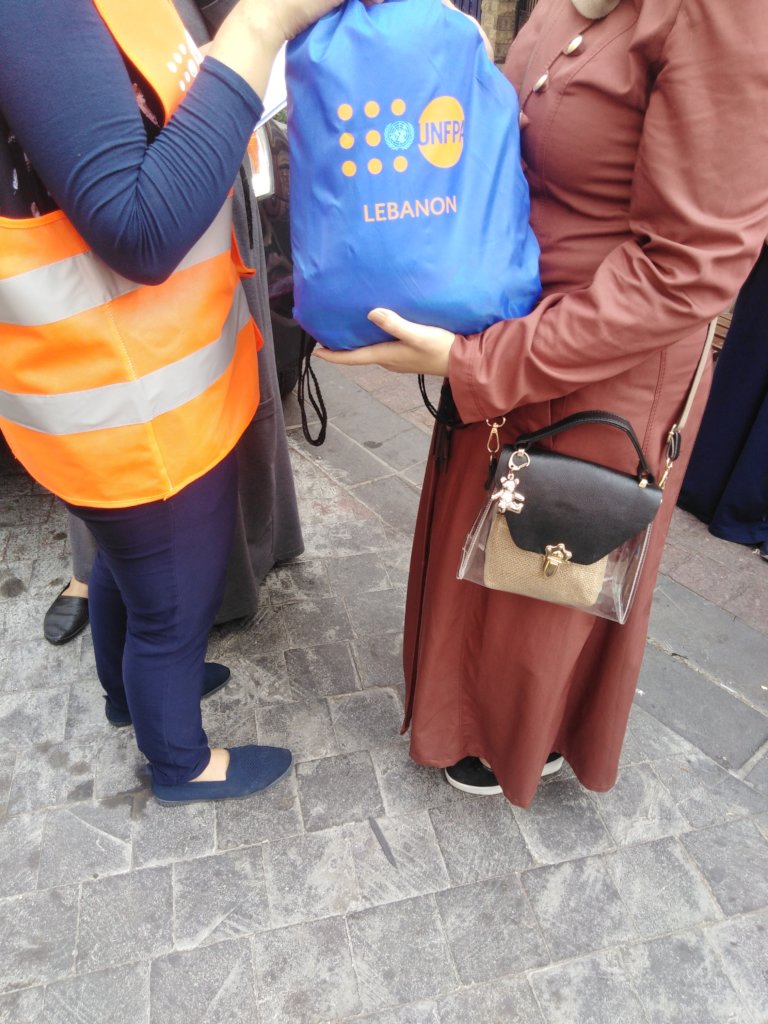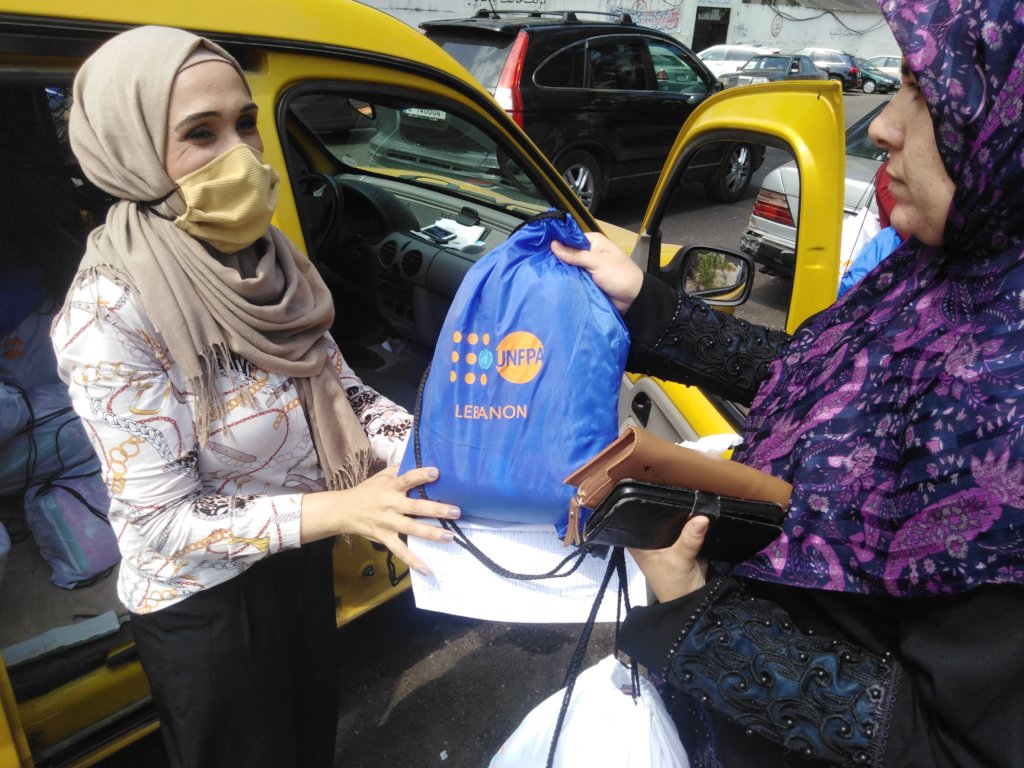 Links: