Project Report

| May 27, 2020
Continued Recovery During A Global Pandemic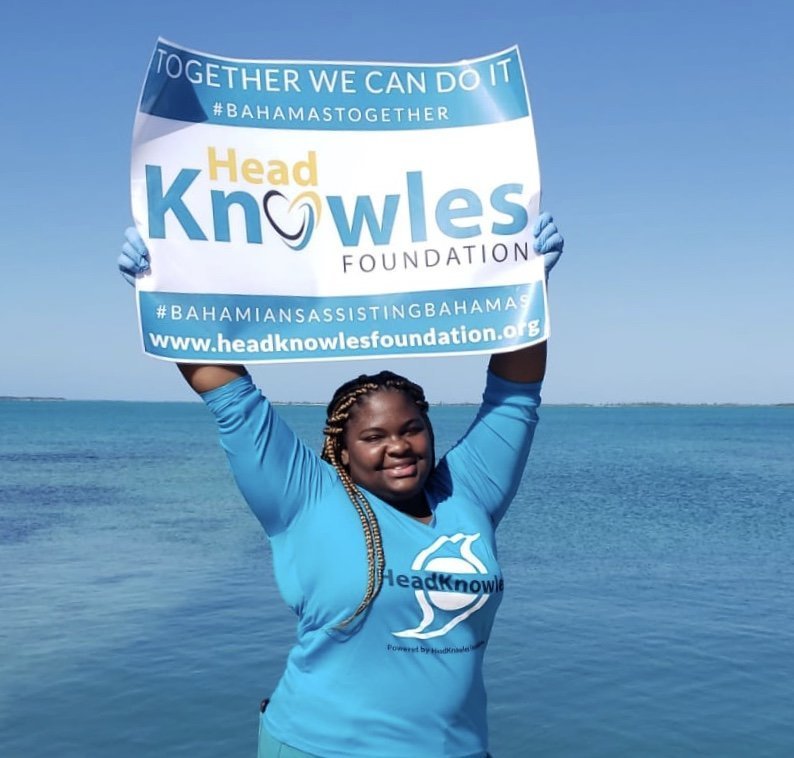 The planes full of tourists stopped arriving at Nassau's Lynden Pindling International Airport in late March. With one of the most restrictive "shelter in place" policies globally, the Bahamas has been on an intense lockdown for nearly two months. President Minnis and his leadership made clear the seriousness of the restrictions:
"The order instructs every individual, excluding for essential workers, to remain to the confines of their residence, including their yard space, to avoid contact outside of the family, except for essential travel to the doctor, grocery store, bank, pharmacy or gas station to refuel."
While some aspects of life in this multi-island country are returning to "normal," it's important to remember that just months prior to the COVID-19 shutdown, the Bahamas suffered catastrophic casualties and destruction from Hurricane Dorian.
It is estimated that more than 50% of GDP in the Bahamas is tourism-based. And while Nassau was seeing a return to more typical levels of activity in early 2020, Grand Bahama, Abaco, and many of the Out Islands were still struggling to repair, rebuild, and recover. Once COVID-19 became a serious concern, all work to rebuild housing, repair, and reopen schools, and to establish marine habitats came to a grinding halt.
Many of our international partners were forced to pause or severely limit their work, as well as evacuate their teams from the islands. But this hasn't changed local teams' commitment to their nation's recovery. Because of your generosity, we have been able to provide much-needed emergency funding to Lend a Hand Bahamas and Head-Knowles Foundation, two anchor nonprofits that have continued serving their communities and those impacted by the continued adversity experienced by the people of the Bahamas.
Lend a Hand Bahamas works with at-risk youth and provides programming in the Grants Town community in Nassau. But all the usual programming—basketball tournaments, computer classes, and sewing classes—was halted to abide by lockdown and movement restrictions. Leveraging relationships allowed the Lend a Hand team to provide healthy meals to 150 children and the elderly each week during the month of April. In addition, they have mobilized in new ways to support their core community:
"We have rolled out a mobile connectivity plan for the youth and seniors in the community to include 100 participants. They are utilizing smartphones to connect via group video calls to stay in touch, to participate in an online literacy program, virtual art program, receive other critical updates/have access to online educational resources, to learn to sew masks, and even to participate in community virtual karaoke and exercise programs."
- Shelagh Pritchard, Director, Lend a Hand Bahamas
Beyond Grant's Town, Lend a Hand is working in partnership with other local nonprofits to provide food and hygiene and household supplies to 120 families in the Gambier neighborhood.
Much of the post-Dorian recovery has been focused in Nassau and on Abaco and Grand Bahama Island. But the Bahamas is a country of more than 100 islands, several dozen of which are inhabited. While task forces have been formed to address food shortages in New Providence, the need is still acute on several of the Out Islands. Head-Knowles Foundation, a new GlobalGiving partner, is using your donations to the Hurricane Dorian Relief Fund to get food and supplies to families on Andros, Eleuthera, and Long Island, and more remote parts of Abaco. Since the storm, Head-Knowles has been a driving force in the provision of food and water, medical supplies, furniture, and more. They are now also working to establish storm bunkers, full of crucial resources, to promote preparedness for future storms.
Thank you again for your contributions to the Hurricane Dorian Relief and Recovery Fund. Your generosity allows our nonprofit partners to stay nimble in the face of numerous hardships. And, of course, I hope you will continue to stay safe and well during these complicated times.
With gratitude,
Donna Callejon + the GlobalGiving Team