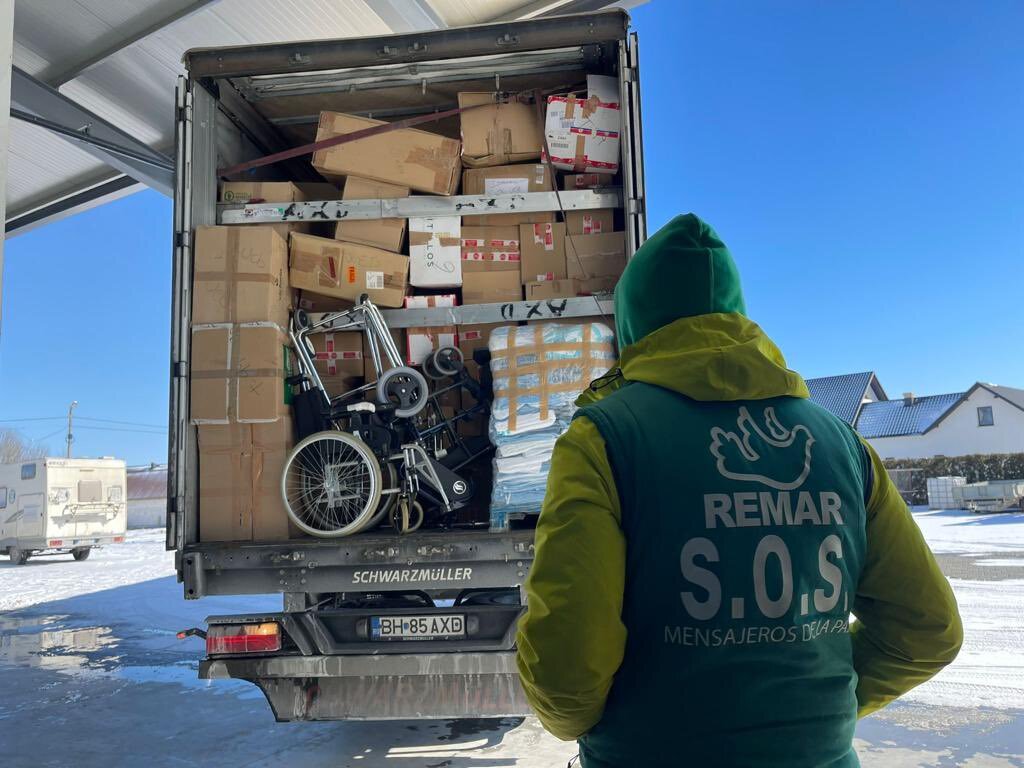 1st. container HUMANITARIAN AID, UKRAIN
Since 1982, the complete vision of REMAR ONG has led the association to become directly involved in emergency situations caused by armed conflicts, natural disasters and humanitarian contingencies of all kinds, displacing volunteers and missionaries to hot spots with shipments of aid and essential humanitarian action.
SOS REMAR works in emergency situations providing humanitarian aid focused on covering the basic needs of those affected by natural disasters and armed conflicts in the countries in which we work, guaranteeing the rights of boys and girls by improving their living conditions through safe spaces.
HUMANITARIAN AID, RESPONSE TO THE CRISIS IN UKRAIN
To all the caring hearts, we thank you for your contributions!!!
We present to you the 1th. report on how your donations have been spent, after consulting with GlobalGiving advisors
Given the war situation in Ukraine, the NGO REMAR activated the emergency protocol REMAR S.O.S volunteers. From REMAR Romania, they have moved to the border with Ukraine, to bring humanitarian aid. The NGO REMAR ESPAÑA has already sent a humanitarian aid container with water, unprecedented food, blankets, an emergency kit, gas stoves, etc.
We thank the volunteers, institutions, collaborators, friends, and supportive hearts that have joined to send this first container and make a chain of solidarity to reach the refugees from the conflict in Ukraine.
We wish to continue sending help, thanks for sharing our project.
You can see videos on social networks of REMAR SOS
REMAR S.O.S
Links: