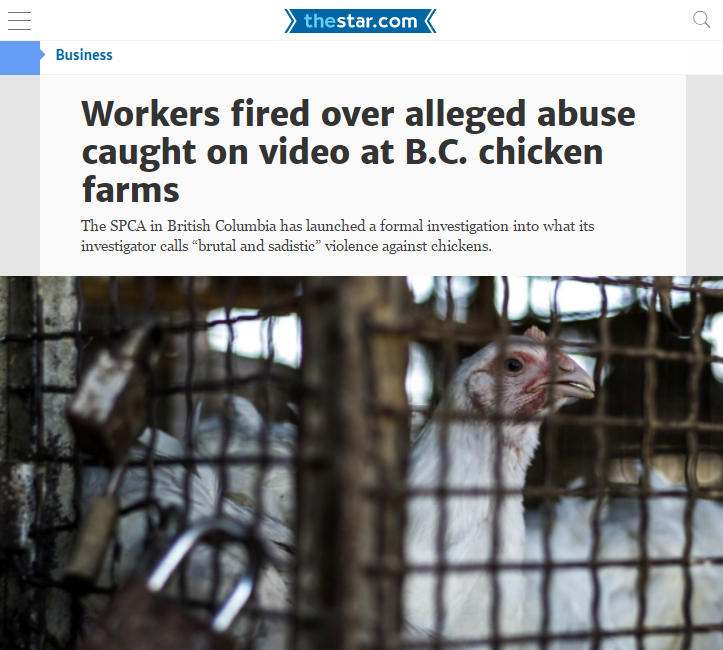 WARNING: disturbing, graphic content to follow
WATCH: https://www.youtube.com/watch?v=C_cQBFvoo38
Shocking video footage showing workers hitting, kicking and throwing chickens, and smashing them into walls and transport crates has been released in Chilliwack, British Columbia. The investigation into this incident has resulted in five farm workers being fired with investigators calling the abuse "brutal and sadistic."
As investigations into this abuse continue, it's more important than ever to show your support for the humane care and handling of farm animals.
The Canadian Federation of Humane Societies (CFHS) is the only animal welfare organization to sit on the National Farm Animal Care Council (NFACC), a group of diverse stakeholders who develop Codes of Practice for the care and handling of farm animals, create a process for the development of animal care assessment programs and provide a forum for open dialogue on farm animal welfare.
Through NFACC, we have negotiated on behalf of farm animals across Canada. This year, we have already seen successes for egg-laying hens through the "Code of Practice for the Care and Handling of Pullets and Laying Hens", a code that sets unprecedented standards for egg-laying hens in North America – rivaling those of the European Union and far surpassing those in the United States.
And, we're pleased to say that more and more provinces, like Manitoba, New Brunswick, Newfoundland and Labrador, Prince Edward Island and Saskatchewan, are entrenching these NFACC Codes of Practice into provincial law.
While it's important to celebrate these successes, it is vital that we continue to fight for those animals that still face abuse, like the chickens in Chilliwack, and your support keeps us at the NFACC table!
We still have a long way to go and we need your help! Your gift to CFHS allows us to continue our vital work in transitioning Canada's farms to more humane practices!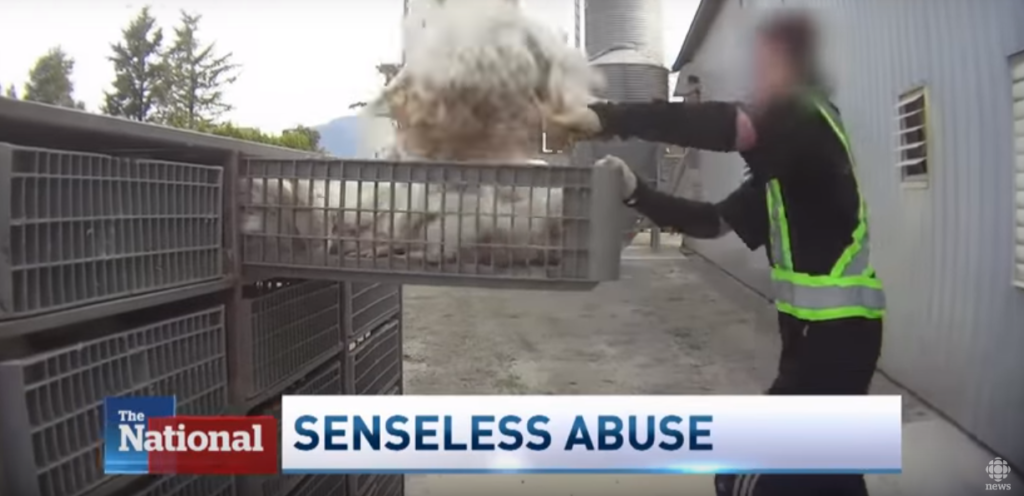 Links: